Winter can be a hard time on the wallet as you fork out the extra for putting the heating system on to warm up your house. However, there are many ways in which you can save money and keep warm by being smart. If you want to cut down your bills this winter while still staying warm and comfortable in your home, here's how.
Drink Hot Drinks
It goes without saying that a nice hot drink can warm you up and leave you feeling nice and cozy. Drinking a coffee in the morning can not only wake you up but warm you up too. If you're cold in the evenings, then why not invest in some decaf coffee so that you don't disrupt your sleeping pattern? Even better, why not make a homemade hot cocoa with lots of cream and marshmallows and stick on a movie!
Exercise
Doing any kind of exercise can help keep you warm and limit the need for heating. If you want to stay healthy but you don't want to go out in the cold weather, exercising at home not only keeps you warm, but keeps you healthy too. It is all too easy to snack and laze about in the winter months when it is cold, and many of us find it difficult to keep up with an exercise routine, but here are some handy tips to keep motivated.
Close the Door
One of the best ways to keep each room warm is by having the doors shut. While this can be a habit that takes a bit of getting used to if you are one to always leave the doors open, doing this could save you money on the heating and keep rooms warmer for longer. The less air circulating around the house, the warmer each room will be.
Use Your Kitchen
While we may have just told you to shut your doors, keeping your kitchen door open when you are cooking will make other rooms warmer. Using this extra heat from the stove and oven can aid in heating your home without turning on any extra heating.
Invest in Some Cozy Blankets
Blankets are a great way to make the couch even more cozy in the winter months, and staying snuggled underneath these with the kids or your partner means you will keep warmer without having to blast the heating. If you are guilty of turning your heating system on full blast and then lounging around in a pair of shorts, then stop! This not only costs a fortune, but it damages the environment too. Learn to wrap up warm to reduce your heating bills.
Use a Draught Excluder
Draught excluders are yet another barrier to the cold outdoors, and if you noticed that your doors aren't the best at keeping in the heat and blocking out the cold then you should invest in a draught excluder. They're also very inexpensive and can be a great accessory to the home. You can find them in most home stores or pick up one for as little as $8.99 on Amazon.
Ensure Your House Has Adequate Insulation
Insulating your house means less cold will get in and less heat will escape. Insulating your home can begin with using draught excluders, as well as ensuring your windows have double glazing and insulating your attic if you have one. For more information on insulating your home, check out this great post. You can choose to insulate your home yourself or pay someone else to do it.
Buy Some Rugs
Rugs can prevent the loss of heat through the floors and are also relatively inexpensive to buy. If you have wooden floors, this can really help keep the heat in and makes it much nicer than walking on a freezing cold floor, especially if you don't own a pair of slippers.
Close the Curtains (Except in the Day)
Closing your curtains is another barrier to the cold and stops any cold winds getting through the windows and into the home. While this is a pretty effective way of preventing any heat escaping, you should make sure to keep them open through the day. Although it may not feel like it, the winter sun can still heat up your home.
Use an Electric Heater
If you want to keep one room warm such as the living room, then turning on the heating for the whole house could be a waste of money. An electric heater is a great way to keep the room you are in warm and it doesn't have to cost a lot. If you want to find out more about using an electric heater, then read this article by Lasko: Is an Electric Heater Right for Me? Pros and Cons of an Electric Heater.
Following these tips can help keep you warm during the winter months without spending as much on the heating system.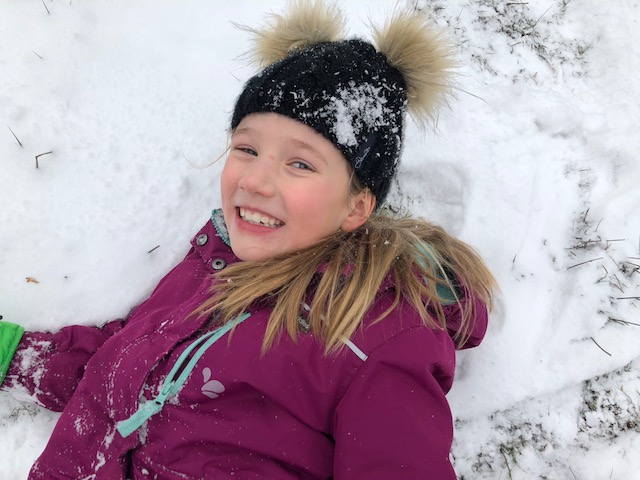 Collaborative Post