Volcanoes are a fantastic first science experiment for children, and definitely one they will remember for a long time. Over on Science Sparks we've made lots of different volcanoes, but here are my favourites.
Sand Volcano
This volcano is easy to make and perfect for using up sand at the end of summer. Just model the sand around a container and off you go.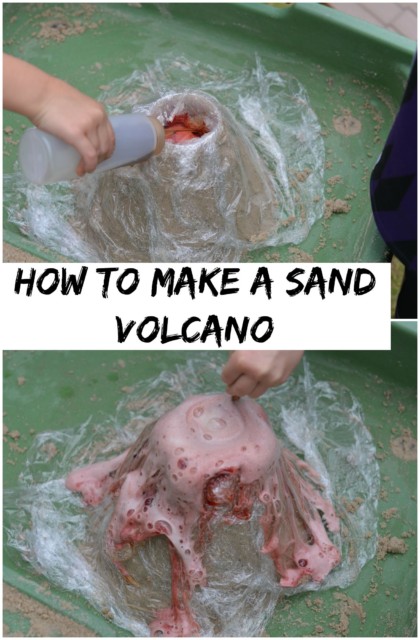 We love this tape volcano from Inspiration Laboratories.
How about a snow volcano? The contrast between the snow and red lava is striking.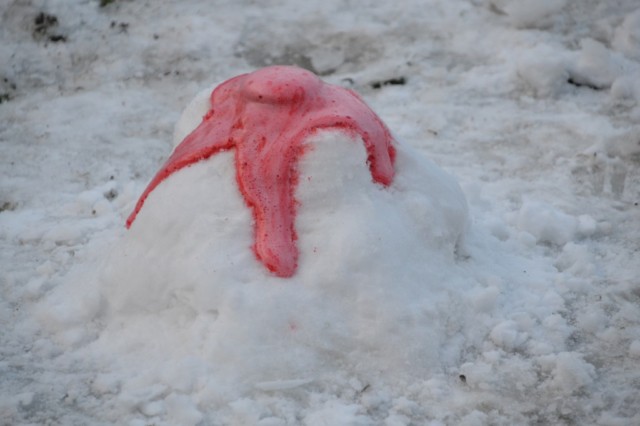 Or for a more traditional volcano, use mod roc and cover with clingfilm so you can reuse it over and over again!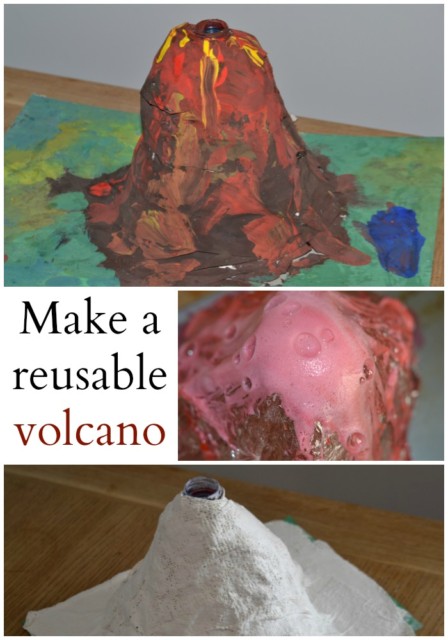 How to make a volcano
You'll need
An small empty container
2 spoonfuls of baking soda (bicarbonate of soda )
1 spoonful washing up liquid
a few drops of red and yellow food colouring
30 ml vinegar
Instructions
Make your volcano around the water bottle using whichever material you've chosen.
Add everything except the vinegar to the water bottle.
Add the vinegar and watch the the volcano erupt. You might have to give it a good stir or add some vinegar.
Why does the volcano erupt?
Vinegar (an acid ) and bicarbonate of soda ( an alkali ) react together to neutralise each other. This reaction produces carbon dioxide, which is the bubbles you see. These bubbles make the washing up liquid bubble up to give the appearance of lava erupting from a volcano.