Throwing a birthday party for your child can be a lot of work, but by planning a garden party, you could be reducing the amount of stress involved. Keeping all of the kids in the garden will ensure that the inside of your home remains clean and tidy, and if you have a fairly large garden, it will also provide a lot more space for all of the guests compared to your living room. In addition, a garden party will encourage all of the kids to spend more time running around and playing outdoors – this is both a lot of fun for them and much healthier than spending time indoors.
So, if you want to throw a garden party for your child's birthday, here's what you'll need to do.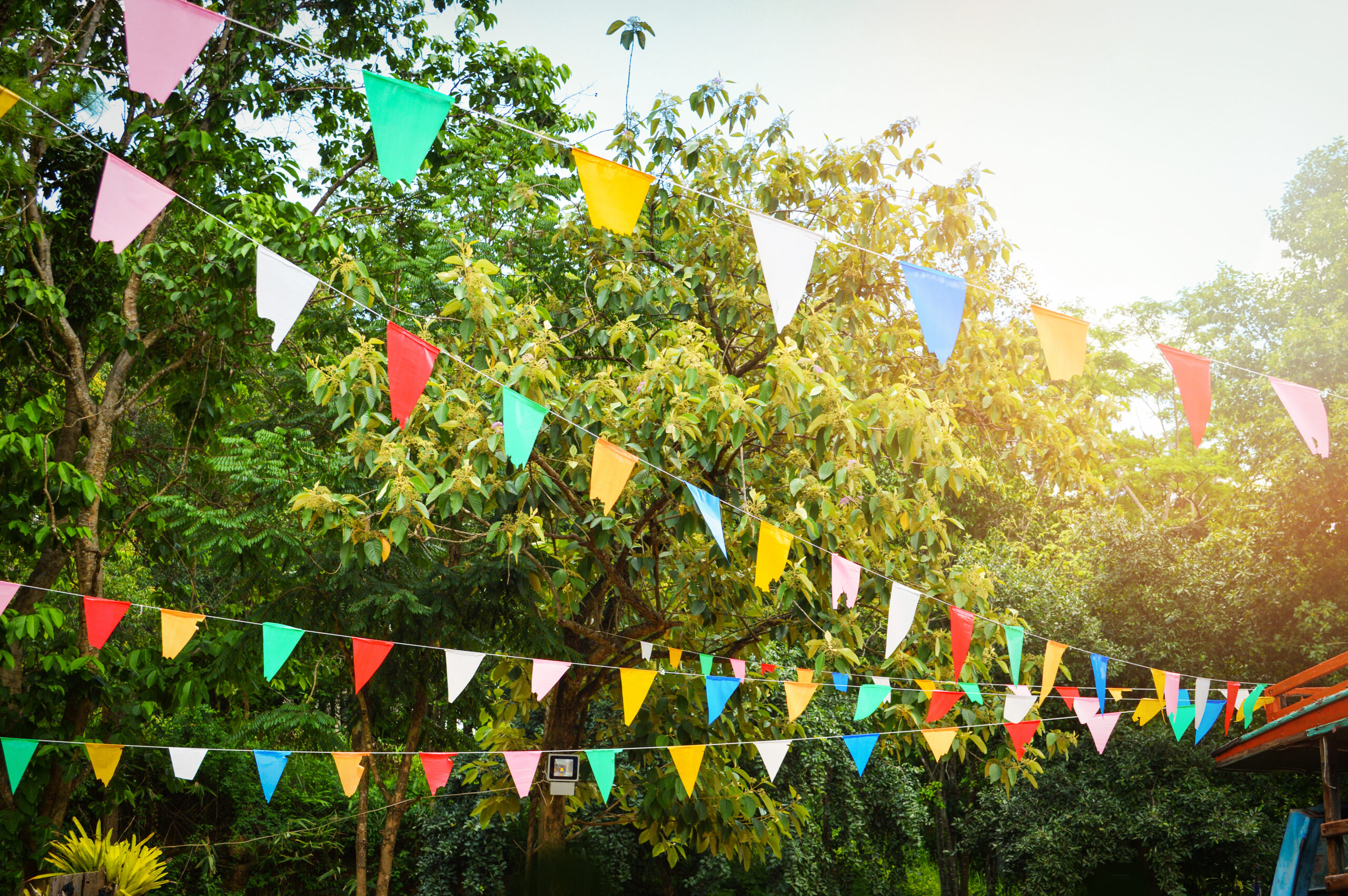 Decorate
First of all, you should think about decorating your garden and making it look more presentable before you invite guests over. The first step is to cut the grass and tidy everything up. Then, you need to make sure you have a seating area where everyone can eat or drink. Comfy chairs and benches would be fantastic, or you could set out a picnic area on the grass.
Outdoor lighting will also be a great addition to your garden party. In particular, festoon lighting can add a fun and playful atmosphere to any space, and you can even find them in a range of colours and styles. Order some festoon lights online to pick out the birthday boy/girl's favourite colours!
Select a theme
If you select a theme while decorating, this could make the whole process easier. For example, with a pirate-themed party, you could simply pick out decorations to fit that theme, such as Jolly Roger flags and banners – this makes it easier to know what to buy. If you want everyone to dress up to match the theme, make sure you include this in the invitations so that the other parents all have enough time to buy or put together a costume. 
Plan out some activities
Keeping all of the kids entertained is no easy feat, so make sure you have plenty of fun activities planned. This is much easier if you already have a theme – for a pirate-themed party, you could plan a pirate treasure hunt, for example.
Even if you don't have a theme, there are so many activities you could include. Since the party is outdoors, you could give each child a plant pot to decorate, and you could even let them plant some seeds and take the plant pot home to look after it.
Hire entertainment
Of course, if you don't have loads of ideas for fun activities, you could always hire a children's party entertainer. For example, a balloon artist or magician would really make the party special and create amazing memories for your child and their friends. If you feel up to it, you could even try to make balloon animals yourself!
Planning a garden party for your child's birthday could be a lot of work, but by following these tips, you'll make everything easier and more enjoyable for everyone!