H and I took a trip to Basingstoke last week ( about a 20 minute drive ) to pick up my beloved iMac which had gone in for repair. She was asleep within 2 minutes of leaving the house, woke up as I parked and then declared.
I just did a BIG, long blink. I was NOT asleep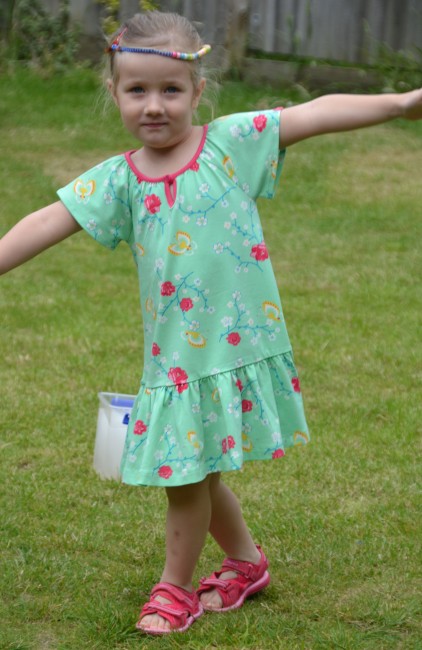 This gorgeous dress she's wearing is from Polarn O.Pyret and was her outfit of choice to visit school last week, but more about that later.
Do you have a funny post to link up this week?  If so, grab the badge code from the sidebar, and click the link below to enter your post.