Colours can have a serious impact on our overall mood and emotions, it's a tool of great power which is often overlooked. For calming tones, surround yourself with soft greens and neutrals, to evoke passion, go for fiery oranges and reds! But what if the thought of decorating with colour and patterns sends panic through you?
While some of us are naturally drawn to fun, bright colours, there are many who suffer a complete colour-aversion and tend to not veer too far away from greys and white. It's true that decorating with colour can be intimidating, with greater room for risk and clashing colours, but if you follow these top tips you'll be on your way to a home that's both practical and uplifting.
Here's how to embrace colours and pattern…
Experiment with one room first
The idea of diving straight into decorating with colour can feel a little daunting, so take it one step at a time. If you aren't sure where to start, begin with one room first and view it as an experiment.
Don't begin with your lounge or kitchen, instead, go for a smaller space such as a spare room or guest bathroom. Make sure you begin with a plan of action and well-thought-out design. Use Pinterest for inspiration and have a read of popular interior-design blogs to gather ideas for your own home.
Accessorise with more daring patterns
A turquoise sofa may be too much to begin with, so test the waters with an item such as bedsheets which are easily replaceable to see how you feel about the bold colours. A patterned bed cover on a stylish divan bed will not only look fabulous but help you to clear any clutter from your bedroom with the handy storage system.
Enjoy a peaceful and relaxing environment, just as your bedroom should be! For a range of practical beds, head to Divan Beds Centre and choose from a collection of quality designs.
Team complementary colours together
There are some colours that aren't meant to be together, and some that work in complete harmony like Sonny and Cher, Bert and Ernie. To avoid any painful clashes, choose colours that sit opposite each other on the colour wheel. Blue and green, and orange and yellow are two great examples of colours that work well together to create a bold, standout interior. Green and orange, however, a big no go!
Decorate with patterned wallpaper
New to patterns? If you want to give your home a vibrant boost, patterned wallpaper is a great (and somewhat temporary!) option to play with patterns. There's always the option of tearing it down if you can't get along with your chosen pattern, and it's a much cheaper financial commitment than purchasing a new sofa.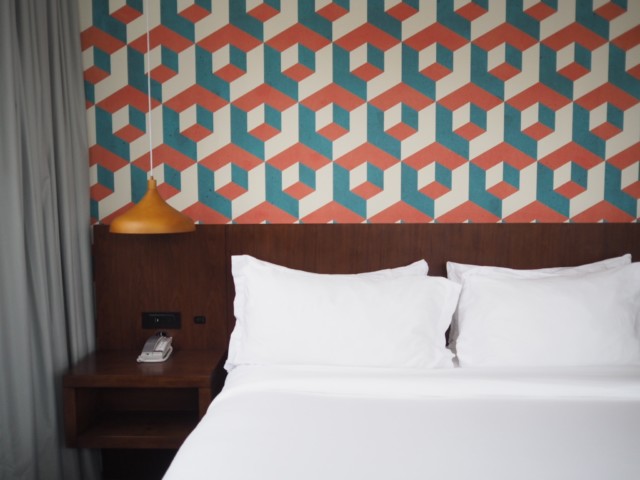 Don't race into any designs, instead, tear off a few samples and stick on your wall to see how you feel about them in a week's time. Shop around and don't settle for the first pattern you find! Try not to get too sucked into trends either, opt for a timeless pattern that won't go out of fashion.