Most parents will tell you that everything changes when you have children. Whilst there are many obvious examples that come to mind, people tend to forget that everything really does mean everything! It's so important to consider what's best for your children, and many homeowners will make vital alterations to their interior in order to improve family life.
Your kids are going to spend a lot of time on their hands and knees over the years, so it's natural that you may be concerned about which choice of flooring is the most child-friendly.
At first glance, wood flooring might not seem like a suitable choice, but don't let the hard surfaces put you off. The truth is, that wood floors exhibit an array of benefits that other materials simply don't have.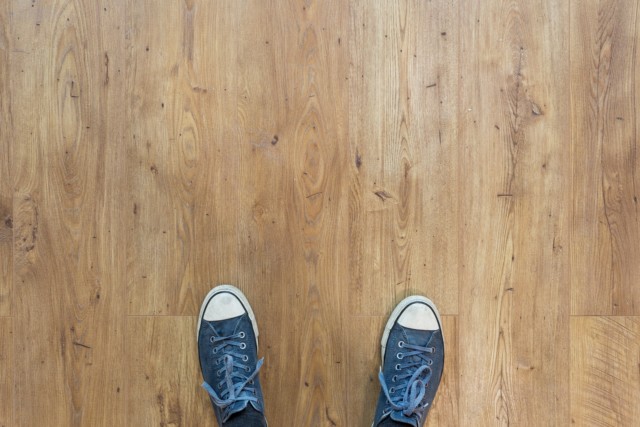 Ultimately, the best choice you can make is the one that feels right for you, your home, and your family. But if you're looking for that little bit of inspiration, here a just a few of the reasons why wood flooring is a great choice:
Wood Floors are Incredibly Durable
Family homes are always full of energy. Whether your children are just learning to walk, or already running around causing mischief, your flooring is going to be put to the test again and again.
Whilst many homeowners will opt for laminate flooring due to its low cost, it often has a much shorter lifespan and will need to be removed once it sustains damage.
Wood flooring provides exceptional structural stability and is generally much more resistant to daily wear and tear. With a lifespan of over 25 years, wood floors will outlast almost all other materials, so you can rest assured that any accidents won't cost you a fortune further down the line.
Wood Floors can be Sanded and Refinished
Whilst your wood flooring won't need touching up any time soon, if any harm should come to your boards, there is a quick and easy fix.
Being a natural product, wood can be sanded and refinished multiple times, which is not possible with other flooring materials.
This is a great asset in family homes, as restoring your flooring to its former glory takes little effort.
For daily activities to go off without a hitch, your home life needs to be undisturbed. By removing the need for re-installation, your home's delicate eco-system won't be thrown out of balance, allowing your children's routines to stay on track.
Wood is Easy to Clean
You are going to notice a lot more mess around the house when your kids arrive! If you're already a parent, you know just how much extra time you spend cleaning, so it's important that your furnishings can help you out.
Wood flooring is excellently low maintenance.
Whether the wood has been given an oil or lacquered finish, you can guarantee that a quick sweep and polish with a barely damp cloth will prove sufficient.
Alongside being easy to clean, the intricate grains of wood can actually hide blemishes that occur on the surface. With variations in colour and texture, many accidents will go completely unnoticed.
Wood Can Have Additional Health Benefits
Keeping your family happy and healthy is a top priority amongst parents. Thankfully, your flooring can help!
Wood flooring doesn't harbour excess dirt and grime on the surface of the board and is considered to have anti-bacterial properties.
Because of this, you won't have to worry about your children having playtime on the floor.
Engineered Wood Flooring Over Solid Wood Flooring
Having wood flooring fitted in your home is one of the best investments you can make, but remember, there is more than one kind available.
It's no secret that solid wood flooring handles moisture poorly, which can be a concern if your children are prone to creating spills and splashes.
Luckily, engineered wood flooring retains all the elements we love about traditional hardwood, with added resistance to moisture and humidity. Engineered boards are often cheaper too, so they're definitely not to be overlooked.
Collaborative post