Both my girls love to make things, this generally involves lots of cutting, cardboard boxes, pens and bits of tape everywhere. Sometimes they get so involved in an idea that it keeps them busy for days. Last half term, they made a school for their teddies with a homemade whiteboard, reward charts and study boxes. It was lovely to watch and I'm definitely trying to make the most of the last years of imaginative play with them.
As well sharing a love for all things creative they both love gymnastics and swimming and do a lot of training with late finishes which means feeding them both can be a bit tricky. Several nights a week we have a half an hour turnaround time to get home from school, eat dinner and leave the house again. After training, more quick but nutritious food is needed before bed. It's a constant juggle that requires more time and organisation than I can usually manage. Sydney is particularly hard to feed well as she's very picky and won't drink milk or eat cheese. She and I know how important proper nutrition is for her health and growth, and her high exercise levels and late nights mean maintaining a healthy, varied and nutritious diet is even more important which is quite a challenge for me!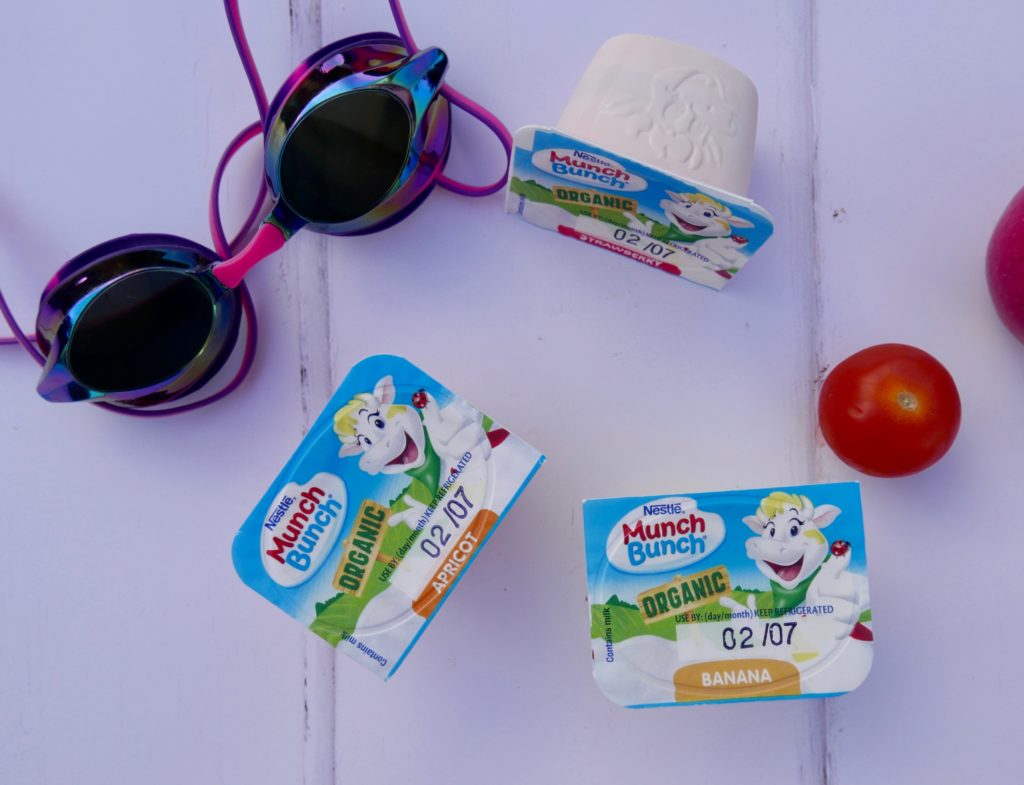 Luckily Sydney will eat some yoghurt and fromage frais, so when Britmums and Munch Bunch asked if we'd like to try some of their new organic range and #feedtheirplayfulnature we jumped at the chance. Both girls have really enjoyed all the flavours and especially love the pouches.  I like them as they're easy and mess free to eat in the car which is where a lot of our snacking occurs.
Munch Bunch challenged us to make up some jokes, at least one of these sounds familiar so I'm not sure it was made up, but it made me laugh anyway!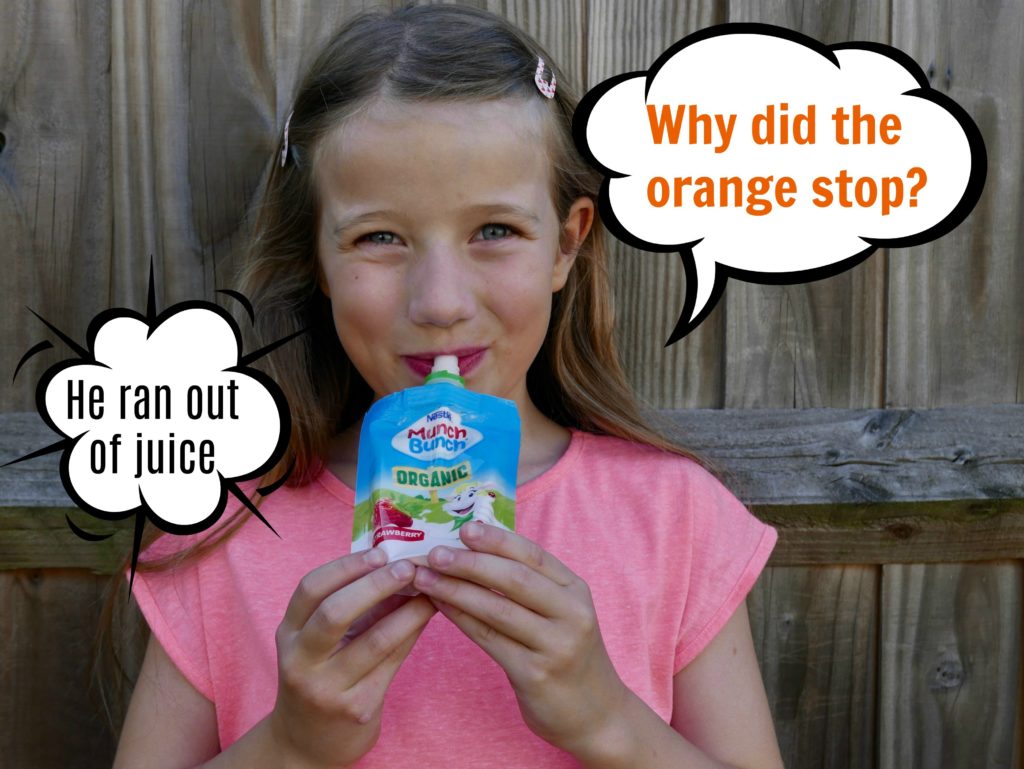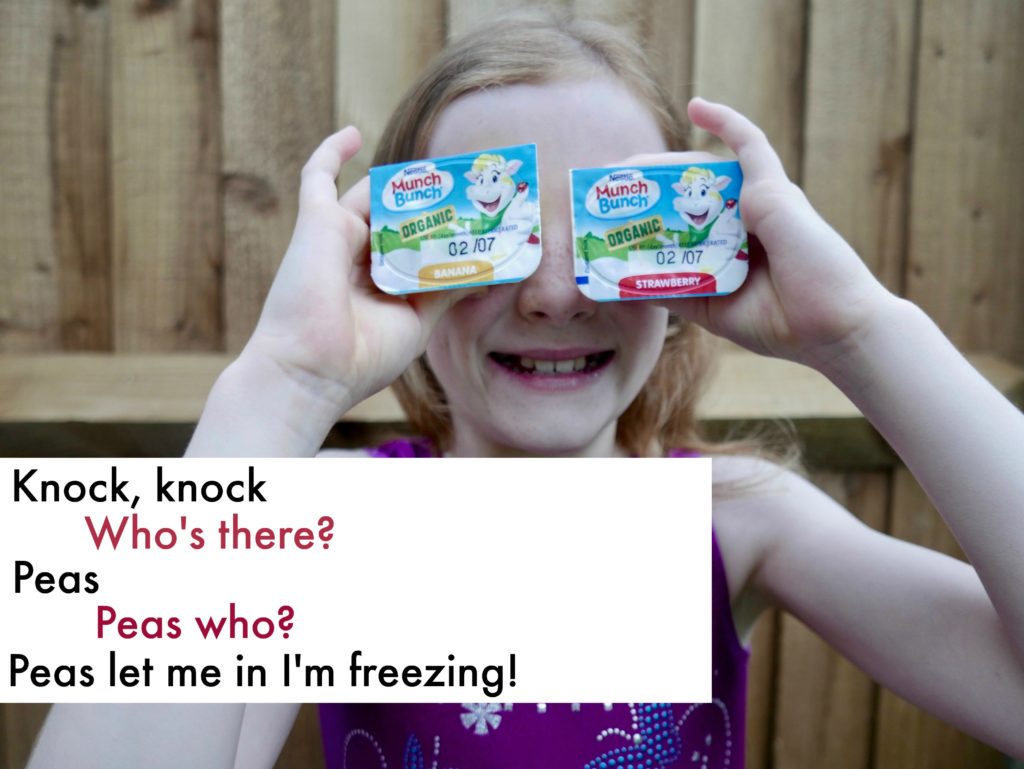 Sydney said she would like to try a peas flavoured yoghurt, so there's a challenge for you, Munch Bunch!!
We've been saving the fromage frais tubs to get even more creative. I spotted some great ideas for reusing the tubs and pouches on the Munch Bunch facebook page. I think we're going to start by using them as plant pots and see what we can grow over the next few weeks.
Do you have a good joke to share with us?
I'm working with Munch Bunch Organic and BritMums promoting the #FeedTheirPlayfulNature campaign sponsored by Munch Bunch Organic. Visit https://www.facebook.com/munchbunchdairy/for more advice and tips" and carry a link to https://www.facebook.com/munchbunchdairy/