We've just had a loft conversion and still need to do a bit of decorating and purchasing of furniture. This post has lots of great tips and ideas that I will definitely be checking out before buying anything else.
The thing about kids is that they grow up. Fast. So when it comes making a cosy, comfortable bedroom for your children, you might be wondering how to design it so that it's suitable for them now without being too young, outdated or impractical for them over the coming years.
The good news is that there's a lot you can do to future-proof your children's bedrooms so you don't feel as though you're chasing a moving target. Here's how to design a kid's bedroom so that it will last a lifetime…
Paint with neutrals, accessorise with accents  
Unless you have lots of money and an awful lot of patience, you don't want to keep painting your child's room in their new favourite colour every year. So, forgo the pinks, purples, lime greens and oranges, opting for neutrals instead.  
Whites, pale greys or creams serve as the perfect blank canvas, giving you plenty of reign to splash colour in aspects of their bedroom that are more easily changed. For example, have fun adding patterned rugs, bold curtains, colourful bedding and pieces of artwork, easily changing things up whenever your child outgrows a particular phase.
Future-proof the bed
Bunk beds are fun, nostalgic and likely to be your child's first choice, but they're not designed to last a lifetime. Instead, you might be better off investing in zip link beds, especially if a) you have two children sharing a room (each in a single bed of their own), and b) you use your children's rooms as the guest room (as many of us have to).
This style of bed future-proofs your bedroom design: each of your kids will benefit from having a bed of their own the majority of the time, but you'll also be able to transform their beds into a comfortable double or king size bed for your guests on the occasion they stay with you. And, if you're ever in a position to extend your home or move property to give your children a room of their own, their zip-link beds will provide ample room for sleepy teenagers.
You can find zip link beds at Divan Beds Centre if you'd like to have this kind of flexibility while designing your child's bedroom.
Choose furniture carefully
Furniture is often quite expensive, but making good investments right from the beginning will serve you well. Look for high quality pieces of furniture, such as an antique chest of drawers that can be used for many years: it'll look beautiful in a nursery, provide ample storage for a child and withstand wear and tear in a teenager's room. Just make sure you feel confident that you know what to look for when buying antique furniture like this to ensure it really does last a lifetime!  
Invest in storage
No matter how young or old your child is, they're going to need storage. So, try to find room for built-in storage or wardrobes as well as easy storage such as plastic boxes with lids. You'll find you rely heavily on good storage for keeping your child's toys tidied away, and your teenagers will certainly fill up every nook and cranny with their clothing.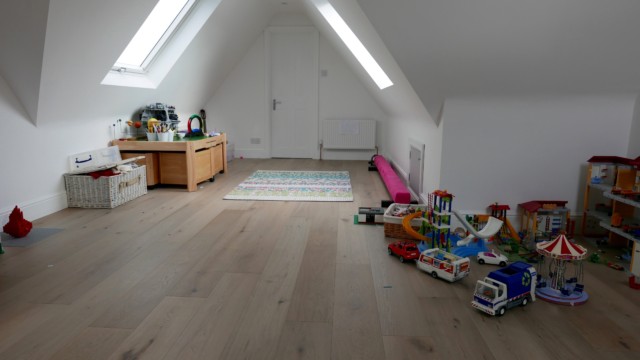 SaveSave