This post was originally published in 2016, but I thought it might be handy for anyone thinking of booking tickets this year. I have booked for me and my littlest for November!
Lapland UK Review
Lapland UK is a magical, immersive 3.5 hour Christmas experience suitable for the whole family. Tours depart every 30 minutes and the ticket price includes:
A personalised invitation to every child from Father Christmas by post
Child elf passport
All activities including ice skating, gingerbread decorating and a personalised meeting with Father Christmas
A luxury gift from Father Christmas for every child over 12 months of age
A souvenir photograph with Father Christmas for each family
Thank you card from Father Christmas for each child on Christmas morning.
Before our visit to Lapland UK I was curious as to whether we would think it was worth the hefty price tag. If you're thinking of booking now prices currently range from around £70 per person to £130 per person. I can tell you that after our visit I completely understand the cost. We've tried many Christmas experiences over the years and Lapland UK is by far the most magical, most personalised and least crowded. It was just amazing, and I know the children will remember it forever.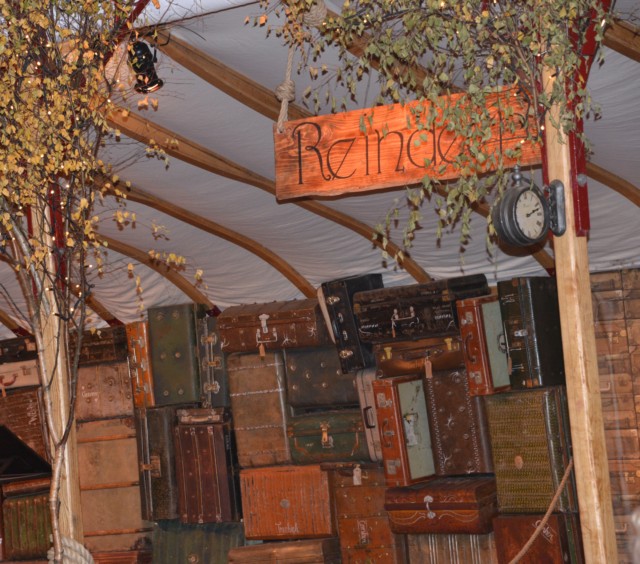 Lapland UK – The Beginning
The tour starts in what resembles a departure lounge. We checked in, picked up our pre ordered elf jingles and relaxed with a coffee and the most delicious brownie I have ever tasted while we waited for our departure time.
The tour begins in a magical forest where you meet two elves. We learned that elves with big ears are very old, at least 80 and there were lots of giggles from the audience as Eco the Elf told us about herself and we discovered that Lapland lay just beyond the a big door in the forest. Once the doors opened we were transported to a magical snowy winter wonderland.
Toy Making
All three of my children loved helping the elves make toys. The workshop was beautifully themed and the children thrilled at this opportunity to help Santa by stuffing reindeer and building wooden teddy bears.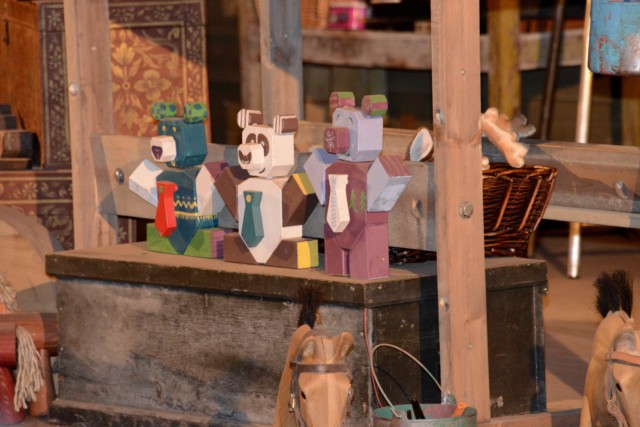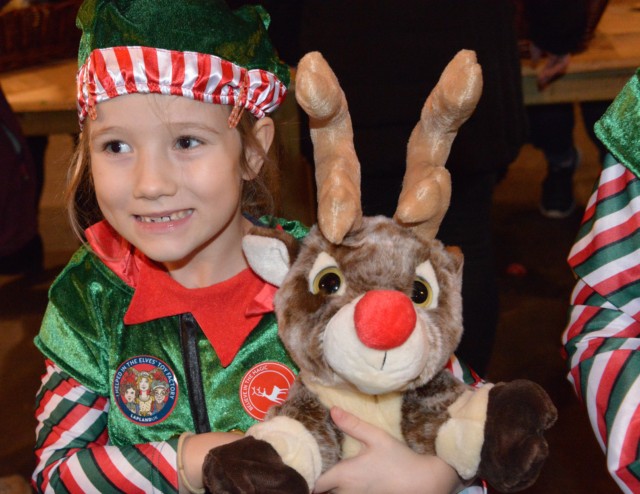 Gingerbread Decorating

Zak adores gingerbread decorating, so was thrilled to get the opportunity to use his skills in mother Christmas' kitchen, again the room was wonderfully themed with amazing attention to detail, and the scene wonderfully set by Mother Christmas and her elf helpers.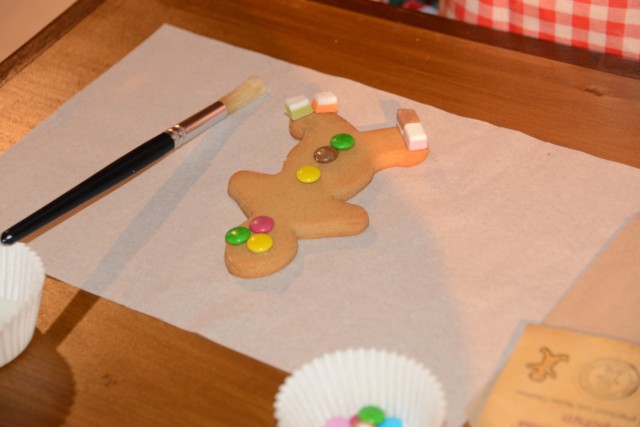 The Elf Village
After gingerbread decorating we were free to explore the Elf Village for an hour and a half before our allocated time to see Santa. The time was just enough to grab a quick snack ( the restaurant and snack bars serve delicious food and drinks, so make sure you're hungry when you get there ), try our hand at ice skating, write and post letters to Santa and do some shopping.
The queue for ice skating was very short and fast moving, likewise with the restaurants and post office. The whole experience was very slick and smooth. I am hugely impressed. There were plenty of penguins to help younger children, and the staff on the rink were brilliant at picking up my little skaters when they fell over. All three of y children thoroughly enjoyed our time in the village, especially the ice skating.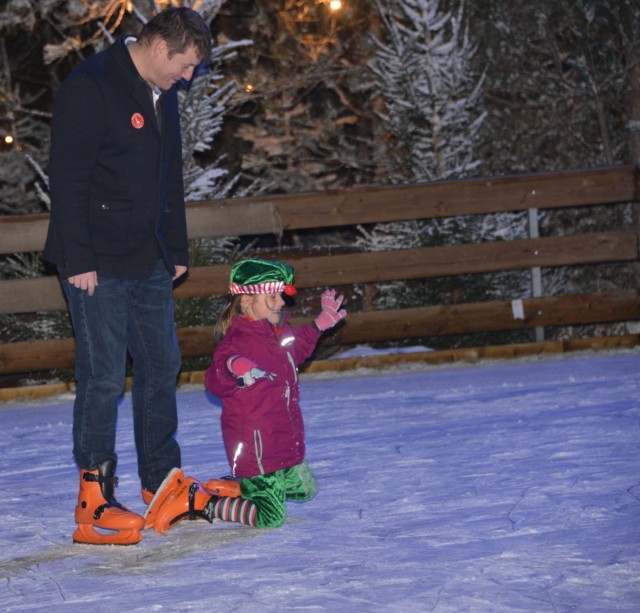 Post Office
The post office in the Elf Village is just beautiful and definitely worth a visit. We wrote letters which a helpful elf kindly sealed and then the children posted them through one of the many post boxes. I'm a bit unsure as to how Santa will fulfil Sydney's list this year, but we will see what happens!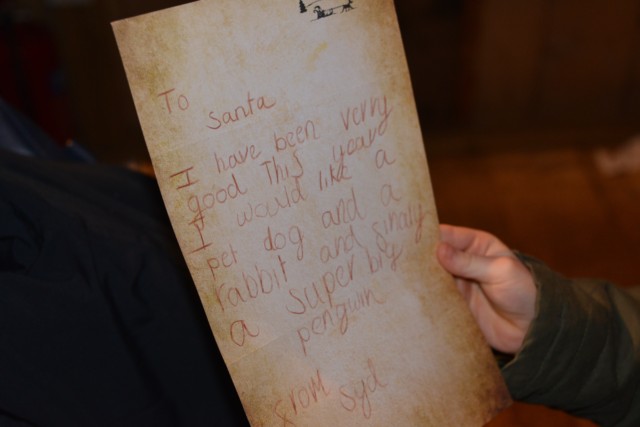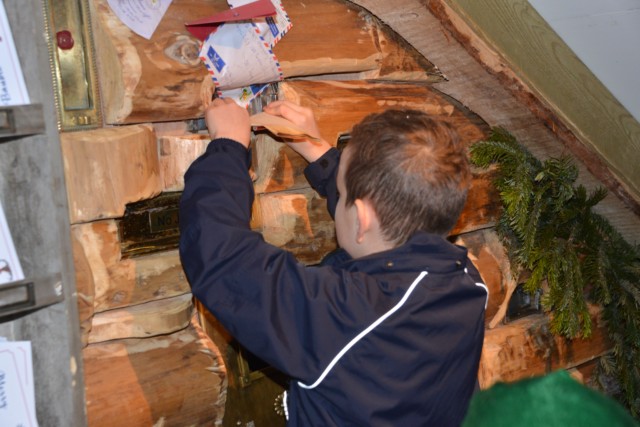 Visiting Santa
When your allocated time arrives look for a helpful elf near the bauble shop and you'll be guided down another beautiful path. Make sure you save some jingles to buy some magical reindeer food on the way.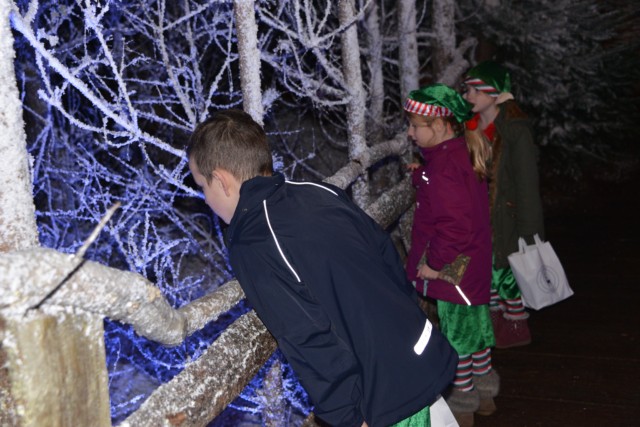 Once you've seen the reindeer and spotted Santa's sleigh theres a little waiting area with a hilarious elf for entertainment. He made Hannah laugh uncontrollably for about 10 minutes!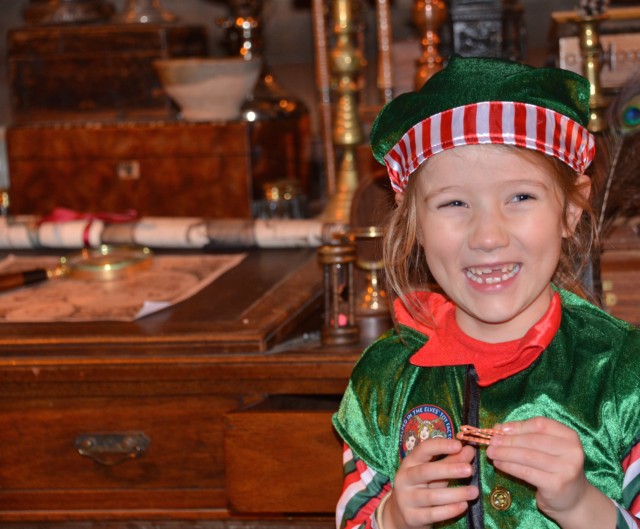 Seeing Santa himself was truly magical, the children were luckily on the good list and Santa knew that they'd done very well in gymnastics competitions and spelling tests recently. He was VERY well informed! We spent a good amount of time with Santa, again by far better than any other Christmas experience we've encountered. the children were each given a beautiful husky dog toy, all of which are very much loved even by my 9 year old!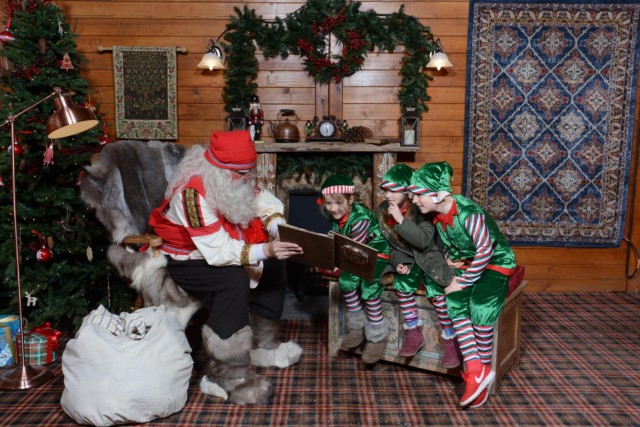 As part of the package you recieve the first photo taken in a lovely cardboard frame and can choose to buy extras also.
Our Verdict
We thought Lapland UK was absolutely amazing. It is expensive, but for us would've been a similar price to a theatre trip, and actually i think the children got a lot more from it and found it much more magical than a trip to the theatre. After visiting I now appreciate the cost of tickets and most definitely think it's worth the cost.
You can see a few highlights of our visit in this video.
We were given complimentary tickets to Lapland UK.