My husband and I don't really do Valentine's Day and last year was the first time the kids showed much interest, with my two biggest children both buying and receiving Valentine gifts from little friends at school. Typically, this year I thought I'd get organised and plan some cards early and neither of them are bothered at all!
These easy cards are too cute not to share though!
The wooden bees are lovely and from Amazon while the little buttons are self adhesive and from the wonderful Baker Ross! I love anything self adhesive as we can NEVER find glue or tape in this house. My husband once got so cross at always having to search for sellotape that he made a 'sticky things' drawer, which of course now never contains anything remotely sticky! Is it just my house that's a disaster zone at the moment?
We've also made these cards for teachers and friends saying: Thank You for Bee-ing My Teacher/Friend which also seemed to work well.
Are you doing anything for Valentine's Day this year?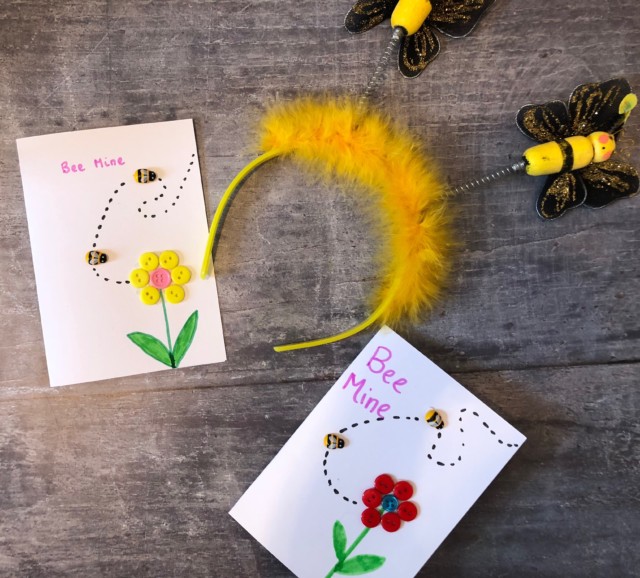 SaveSaveSaveSave
SaveSaveSaveSaveSaveSave