Were were recently sent a great collection of Nestle cereals. My 7 year old immediately munched his way through the shredded wheat while the girls attacked the mini packs with gusto. Nestle challenged us to make the most of our cereal by either doing some junk modelling or by creating a recipe. We tried both.
I save all my cereal boxes either for crafts at home or for junk modelling at school, not much cardboard goes to waste in our house and it does eventually end up in the recycle bin. Z made this cool telescope, which the girls immediately tried to replicate.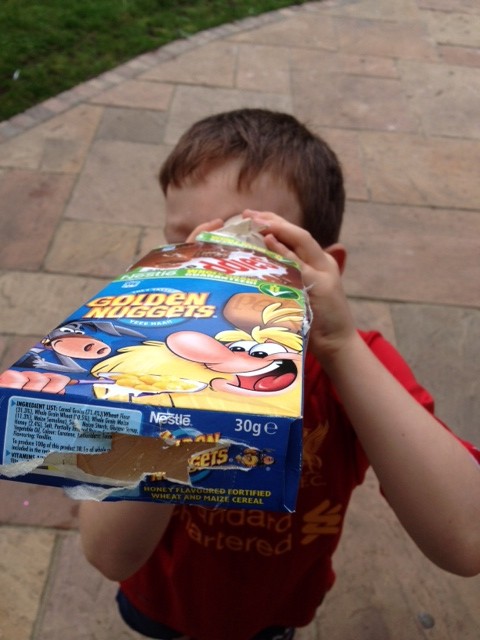 Little H is still only doing half days at school, so we made some super fun chocolate Cheerio stars. What do you think?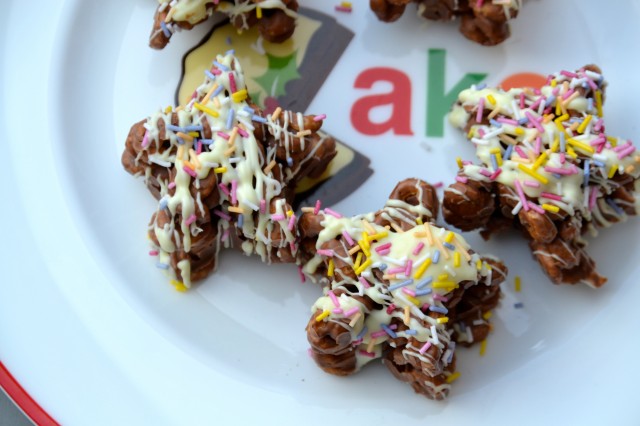 We just melted some milk chocolate in the microwave, mixed some Cheerios in with it, then left in a star mould in the fridge to set. Once set we melted white chocolate and drizzled over the top before topping with sprinkles. Delicious!!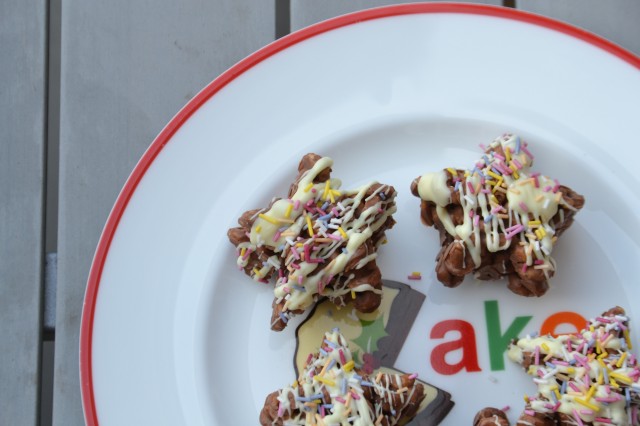 I was sent a lovely package of Nestle cereals for the purpose this post. I know our creation isn't the healthiest but I do like that cereals are fortified with vitamins and minerals and full of whole grain goodness.
My children generally eat cereals for breakfast and it's really important to me that the cereal is good quality and whole grain to keep them satisfied and alert till lunchtime.

If you see the green banner across the top of a cereal box on the shelf, you know you're looking at a Nestlé Cereal which contains whole grain (along with at least six vitamins and minerals in all fortified Nestlé Cereals), to help your family get the day off to great start.