I saw the magic paper towel trick on Pinterest and thought it would be great for learning about flags. We made a Union Jack for VE Day and then I asked the kids to make some more flags which was a great learning activity for them.
The idea is that when the folded paper towel is put in water the colours underneath fill in the sharpie outline when then becomes magically coloured in.
What you need
Paper towel ( kitchen roll )
Sharpie or permanent pen
Water based felt tips
How to make magic flags
Fold the paper towel in half.
Draw the outline of the flag using sharpie on one half. It doesn't matter if the sharpie goes through to the underneath, in fact it's helpful as a guide for where to colour.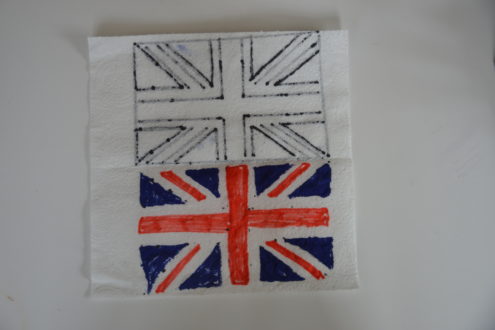 Open up the paper towel and use coloured felt tips underneath.
Place the paper towel outline side up in a little water and watch as the colours come through!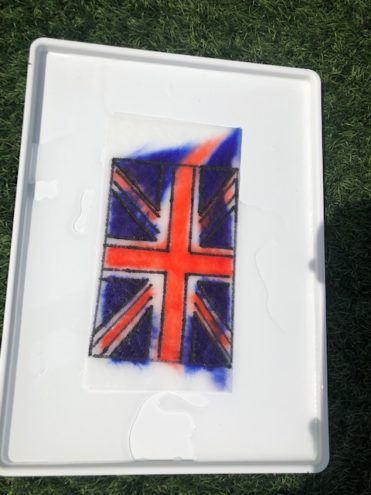 How many flags can you make?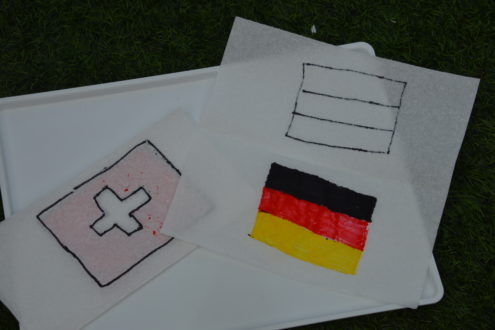 More Magic Paper Towel Tricks
Hello Wonderful has a gorgeous unicorn version.
Messy Little Monster has a lovely paper towel art rainbow.