Have you ever been erupted from a volcano and spun 25 metres into the sky?? We have, and it was pretty amazing.
Much to the excitement of the children, we were greeted at Paultons in a big dark tent filled with smoke, they were even more thrilled to received a volcano shaped cake with lava icing! When we left the tent clutching our cakes there was a chorus of "WOW" as they saw the volcano in front of them. 
Z at just 5 was a little unsure at first, but was a big brave boy and went on with Daddy while the girls and I watched from below. Rob said he was a bit worried until Z told him which car was winning the go-kart race underneath them! As soon as he came out Z dragged me on with him again, and we had a strange role reversal situation where  he was telling me not to be scared.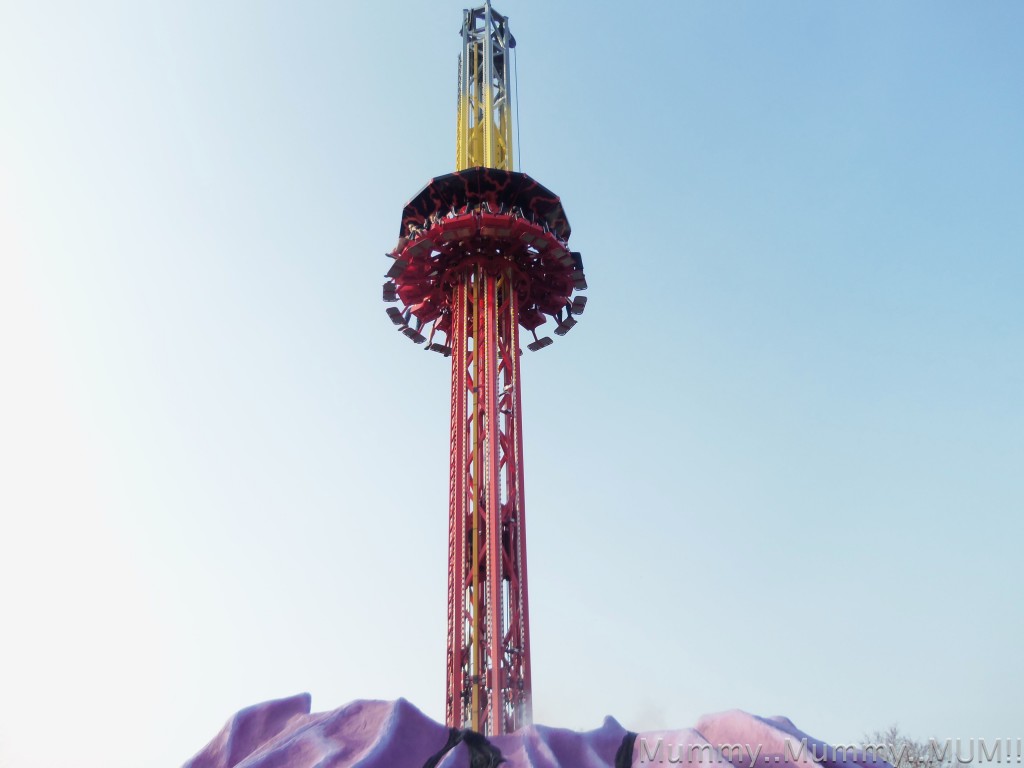 I really enjoyed the the ride, there were plenty of stomach churning moments and the views across the park were fantastic. The drops were quite gentle so Magma is probably not enough to satisfy a grown up thrill seeker, but for children it is brilliant, and a great addition to Paultons.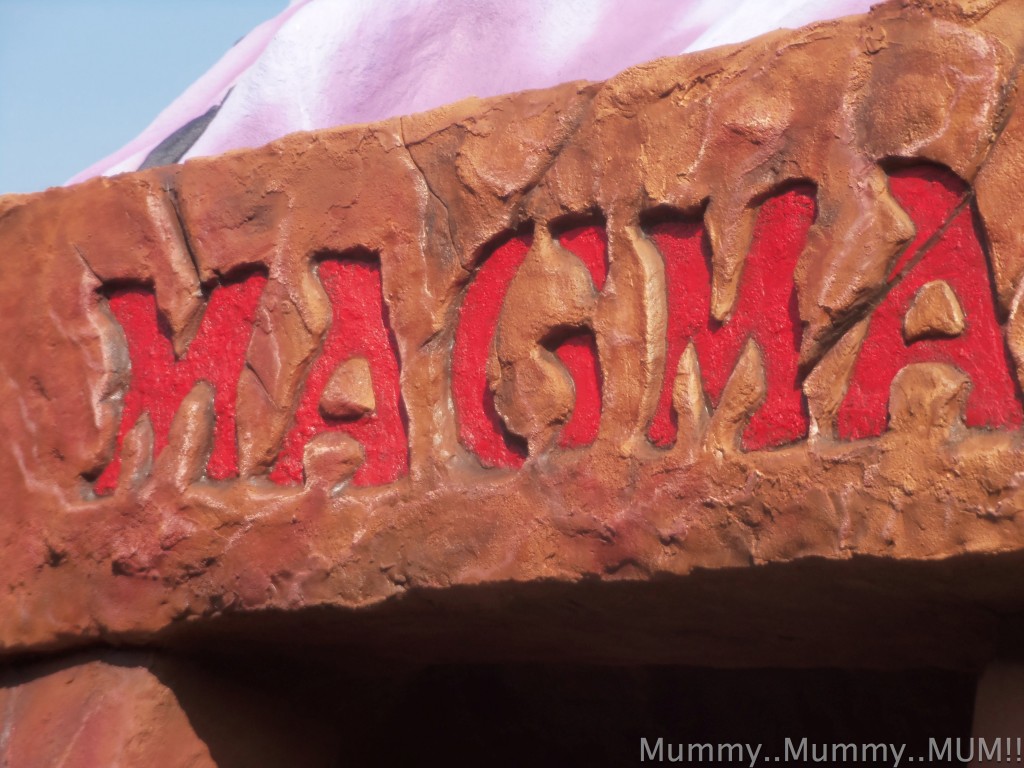 We all had a wonderful day at the park, Paultons is fantastic for children of all ages. There are big rides for Z and plenty for S and even H ( 18 months ) too.
In Peppa Pig World we visited Peppa's house, rode in Grandpa pigs boats, Daddy Pigs cars and Peppa's hot air balloons, then cooled off in the soft play centre with an ice cream.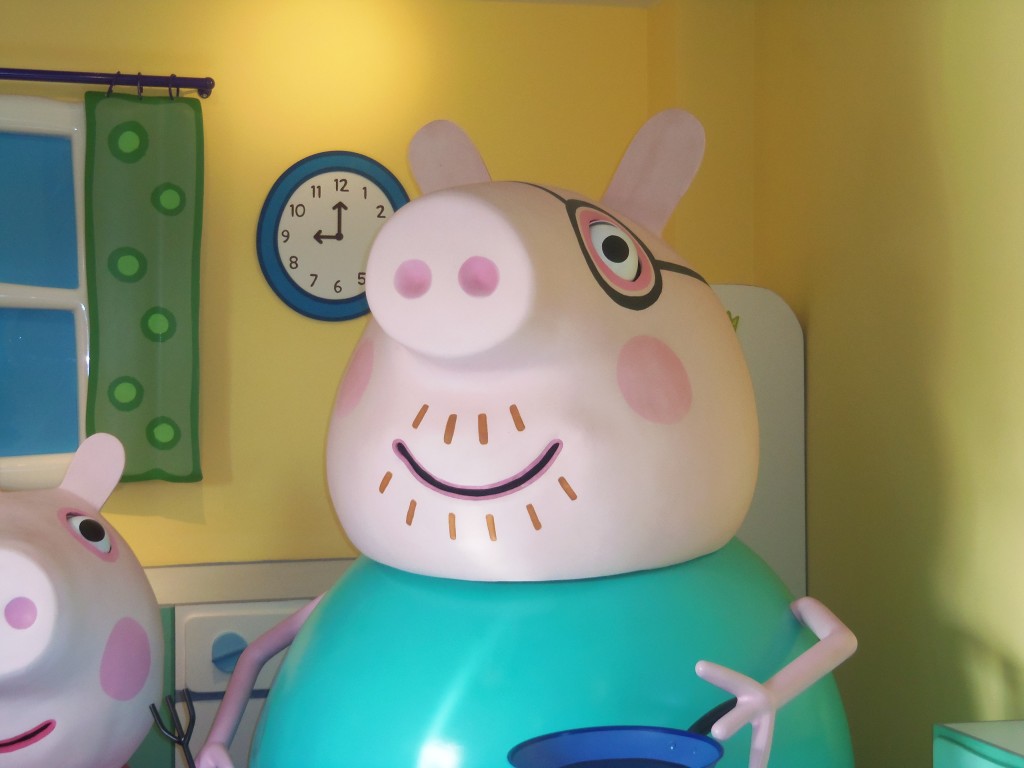 Z braved the Stinger, Pirate ship and Wave runner while the girls played in Mr Potato's play area. Peppa Pig World is just magical for little ones. H was entranced and kept saying 'Pig' and 'ducks' the whole time we were there.
We even went on a dinosaur hunt.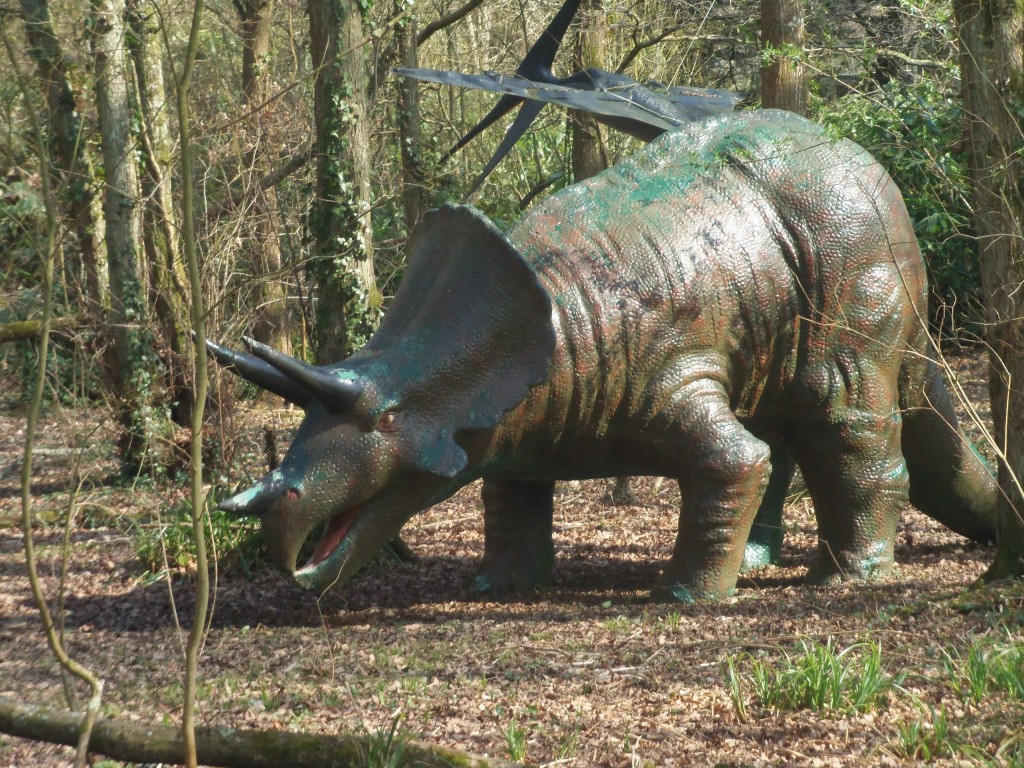 Then finished off the day in the water.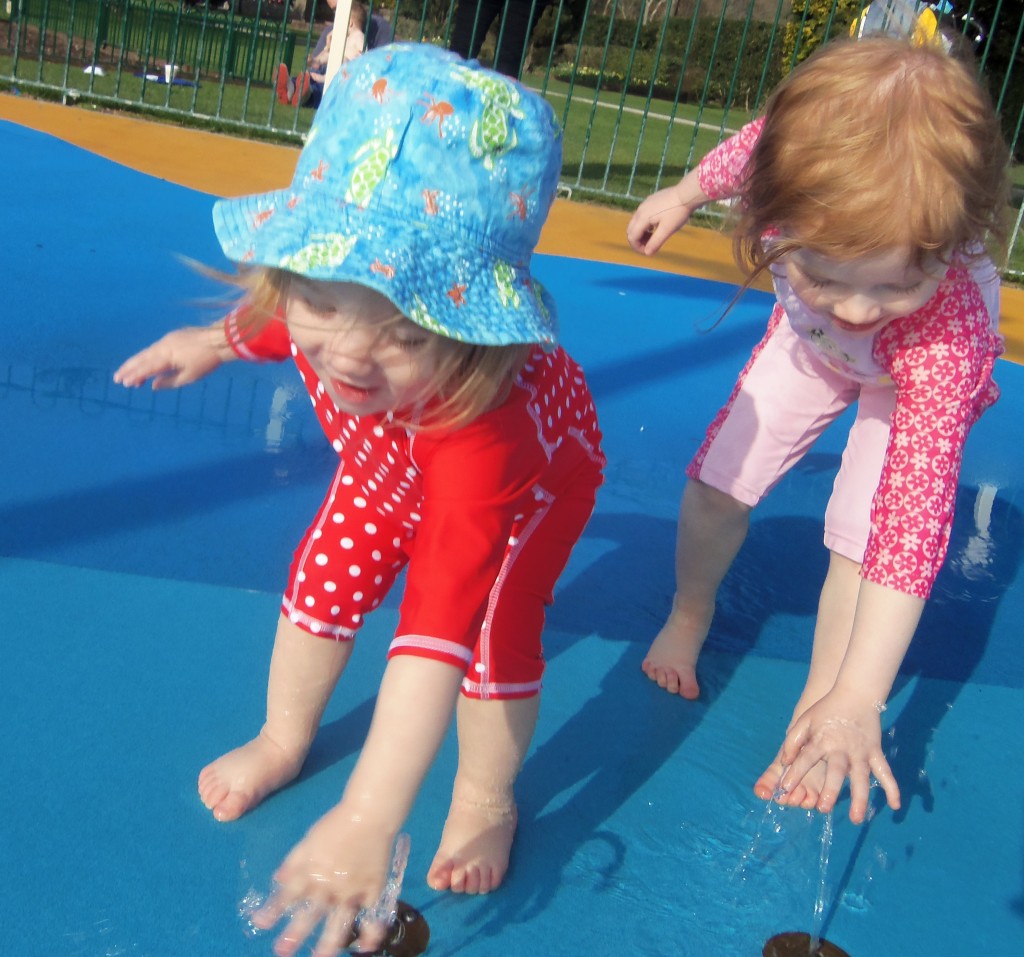 This little face says it all.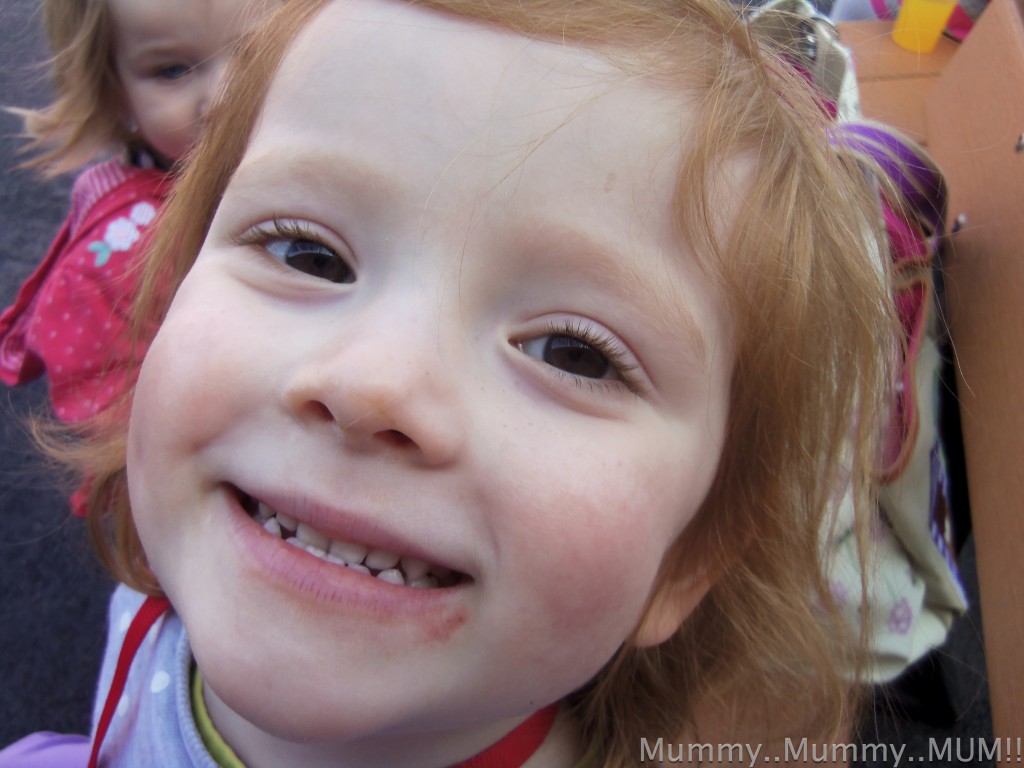 Thank you to Paultons Park for a fab day out. The kids were fast asleep before we left the car park.
We received free entry into the park and the opportunity to ride MAGMA before the public. All words and opinions are my own.
A family thrill ride, MAGMA stands at 25 metres tall and features smoke, light and sound effects to create an 'eruption' prior to sending riders high in the sky above, ready to face a sudden drop back into the mountain below. And, the entrance features a pre-historic surprise for its daring guests.
To ride MAGMA accompanied children must be at least five years old and a minimum of 1.1 metres tall. Those over 1.3 metres tall and eight years old or older may ride unaccompanied. The only question remains, who is brave enough to enter the caverns of molten rock and discover the Jurassic secret entombed below?