A few weeks ago we went to a local forest to do some den building. Z and S were very excited, especially when once we arrived there were already some dens in place.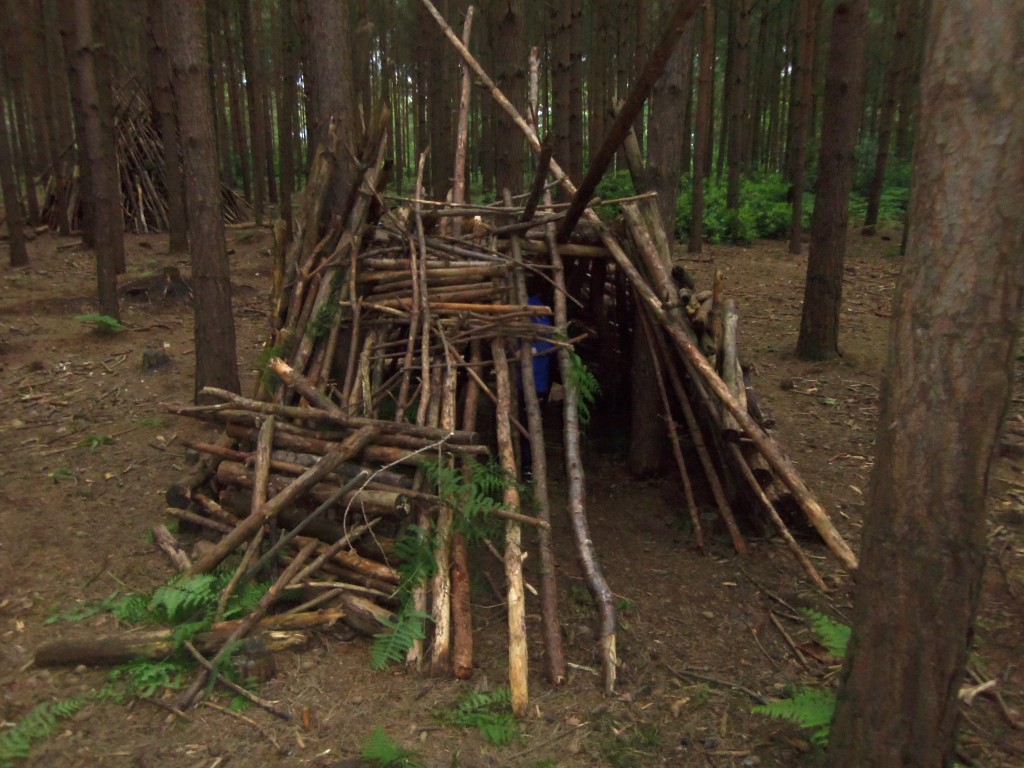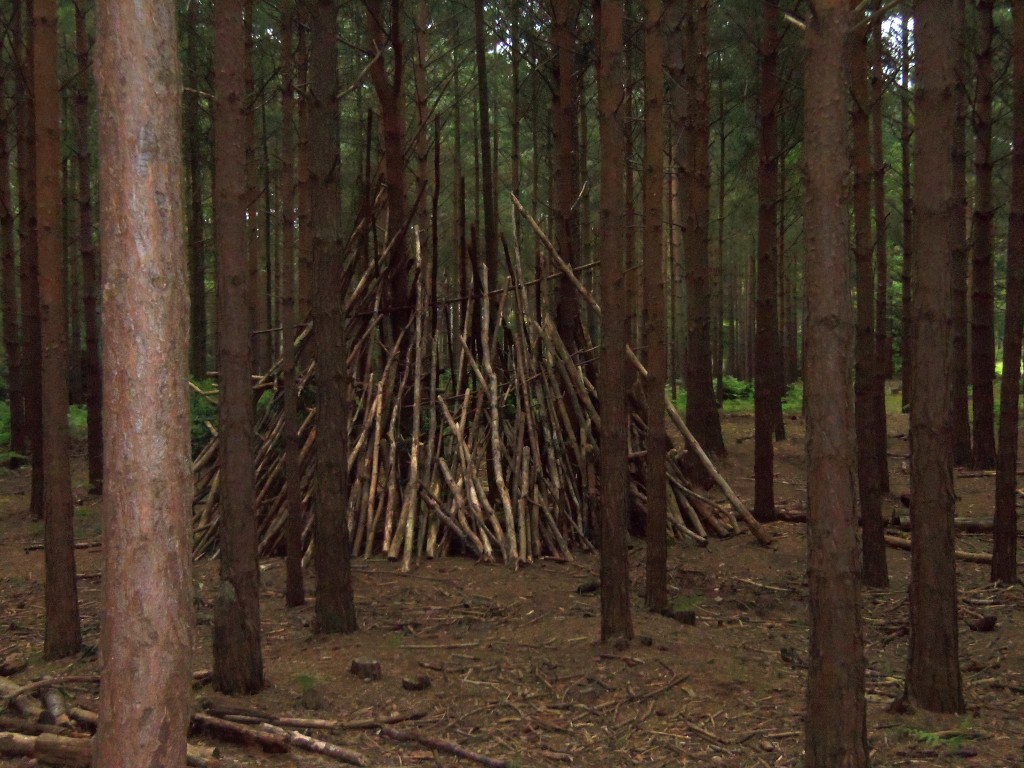 After admiring and testing out the above, we set about making our own. It took some careful planning from Daddy and  some strong children.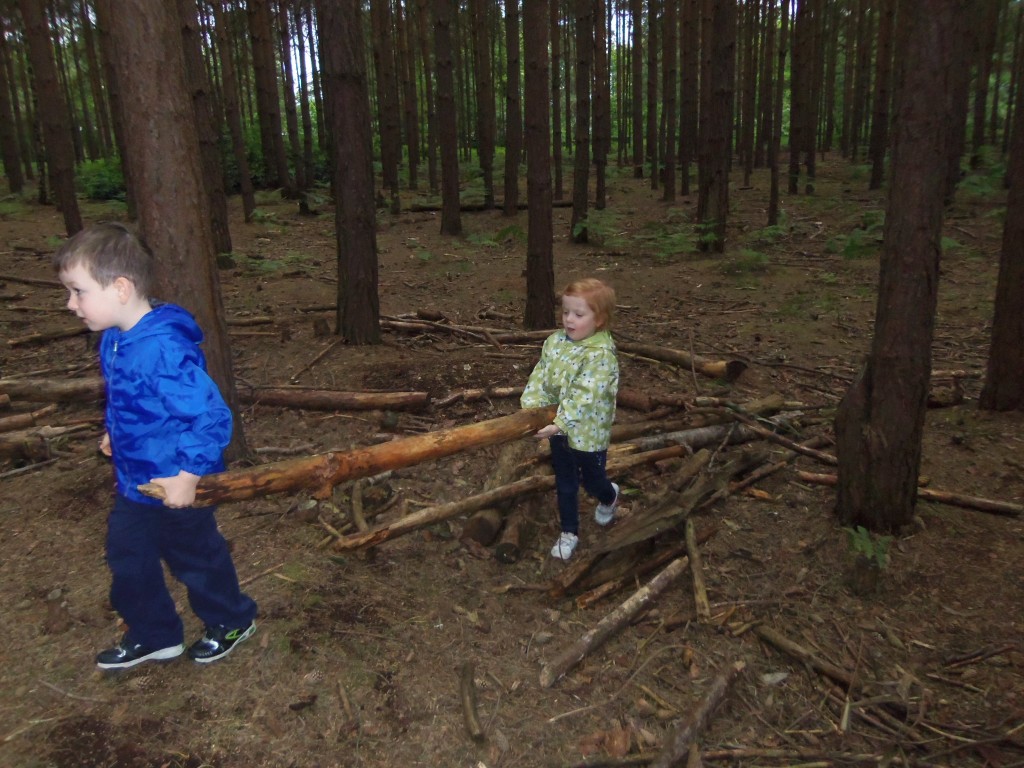 Unfortunately by the time we'd completed the frame, everyone was getting bored and ready to do more exploring, so we left it for the next people to finish.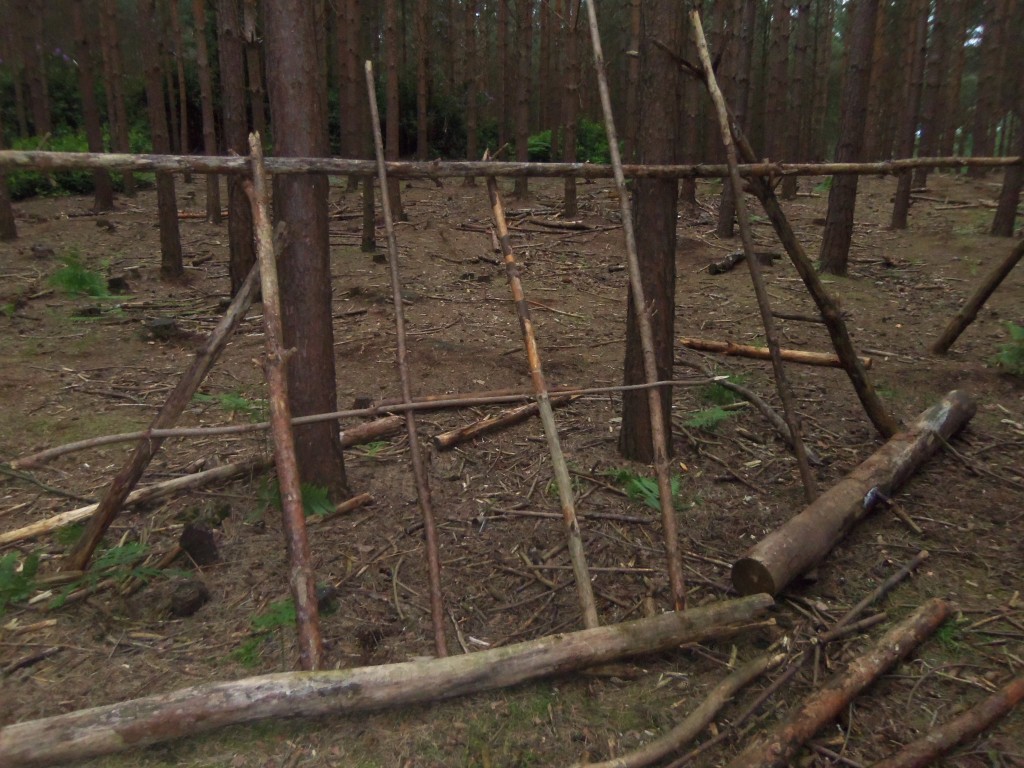 We even found a mini den, just the right size for two small children.