I've given up complaining about all the rain and turned to indoor entertainment instead.
What better way to spend a grey afternoon than cosy and warm in a den?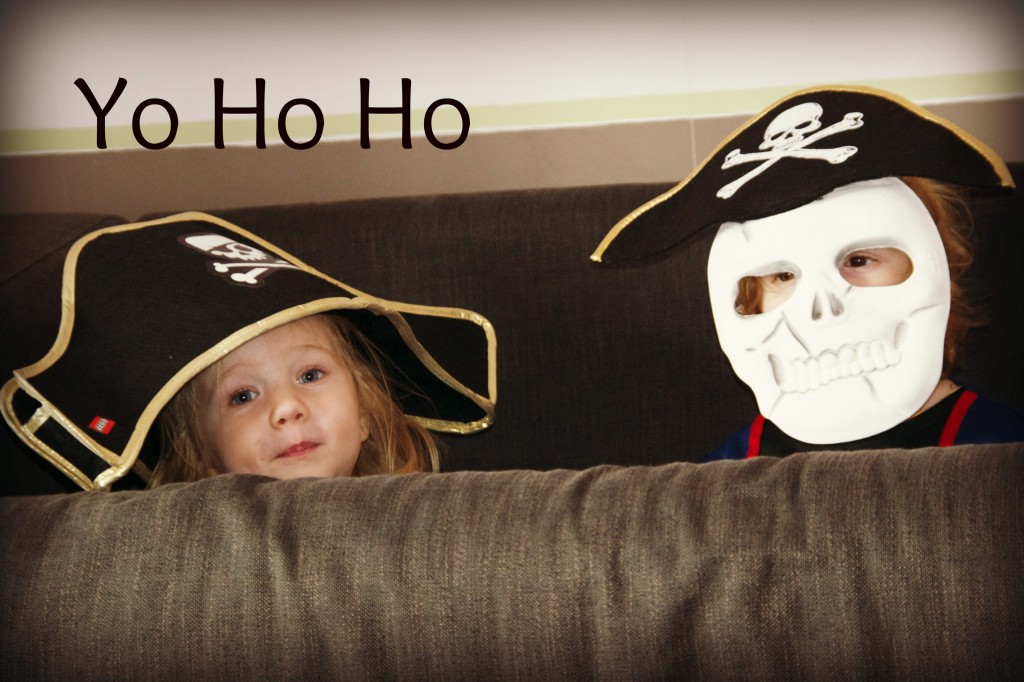 First we got into character, the princess costumes were abandoned in favour of pirate hats.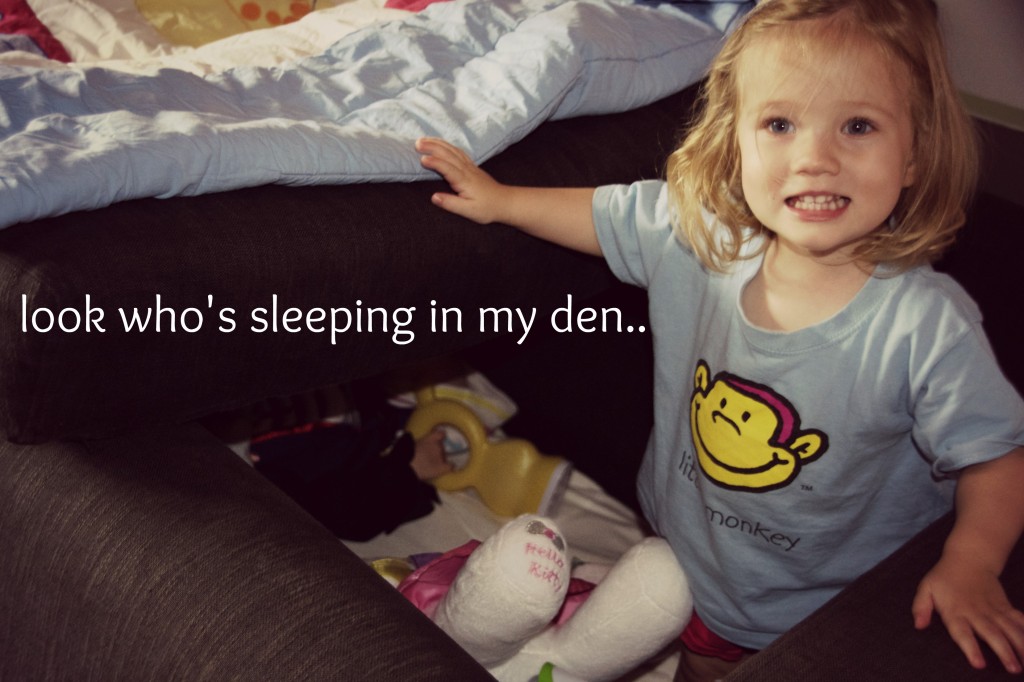 We added some blankets and some toys, and imagined adventuring our way around treacherous oceans and magic lands.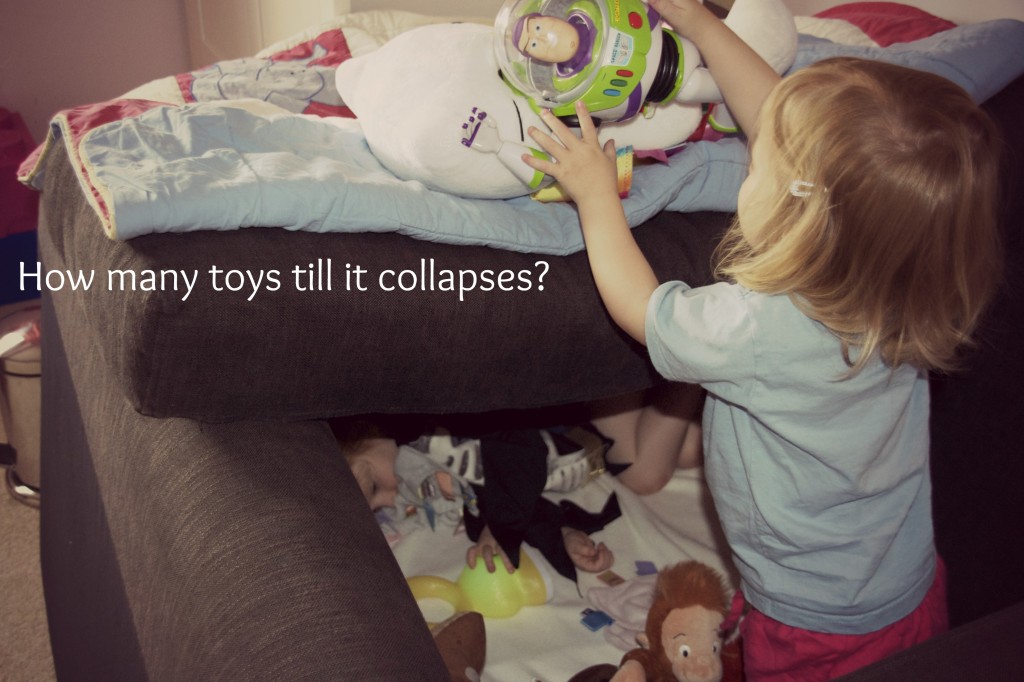 Perfect.