Our amazing week at Levante Beach Resort already feels like a lifetime ago, thanks to the recent miserable weather and madness of term time, but we had the most lovely week away just before May half term. The weather was perfect for me, a balmy 25 degrees with a light breeze, the resort was as clean and beautifully kept as always, food amazing and staff fantastic, we couldn't have hoped for a better week away.
This holiday was a little different to our previous visits to Levante as for the first time we didn't travel with friends and my husband was registered for Intensive Tennis Week, I was a bit unsure as to how all the tennis would affect our time as a family, but it actually slotted into childcare times perfectly and we both managed to spend plenty of time doing activities of our choice as well as relaxing and spending time with the children.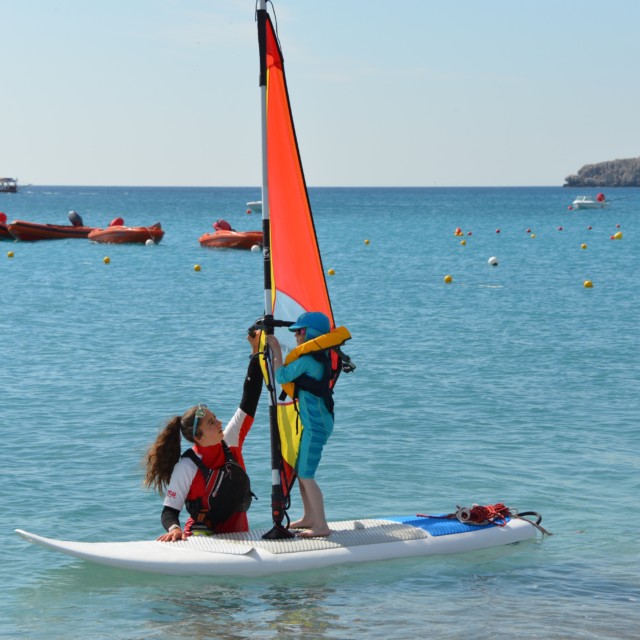 I'll hand over to Rob now, to tell you about his very intensive week of tennis.
Intensive Tennis Week at Mark Warner
Intensive tennis week lives up to its name. 6 days of tennis, and if you include the various tournaments on offer at Levante, Tipsy Tennis and evening drills you can easily find yourself doing about 27 hours of tennis in one week…I know, because that's exactly what I did.
The tennis facilities are excellent, with 7 synthetic courts. Racquets and balls are freely available for all to just use and there are tournaments and tennis activities for anyone to take part in.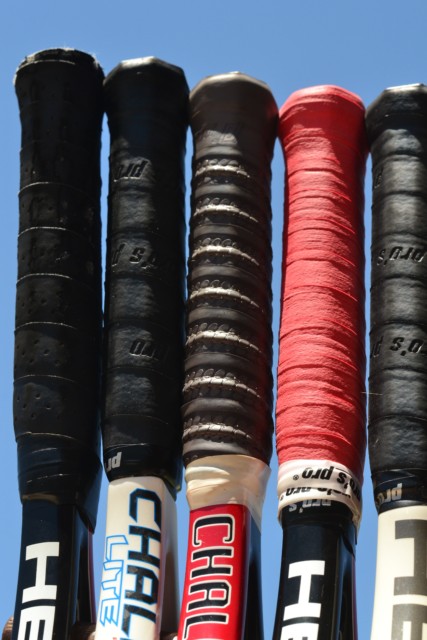 Every evening the intensive tennis team were able to dine together at a reserved table, and even though I spent much of my time with my family in the evenings I was always warmly welcomed by the coaches and other tennis players for whatever was left of the wine.
On top of that, if you need even more tennis, there are the mixed doubles and singles tournaments to take part in. Finally the so-called Tipsy Tennis was a really fun way to round off the week's activities. Loads of people turned up from all over the resort, including the staff and a mini tournament played out.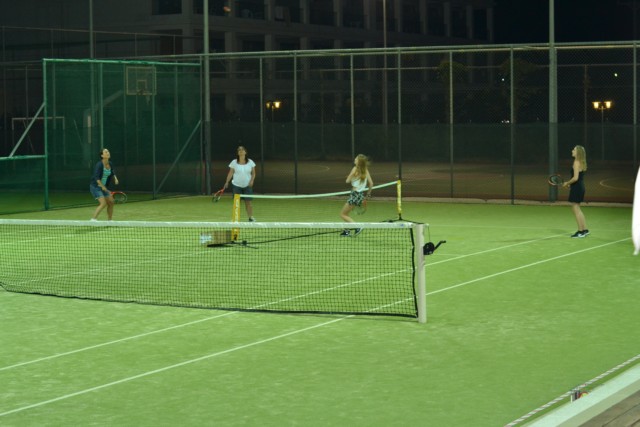 None of this happens without a really great team. The coaches were excellent, attentive and always pushing us to be better. 45 minutes with George and I suddenly had a serve. But the driving force behind all of this was Rafa. Truly one of the most interesting people I have met, former journalist, football player and now tennis coach. He brought an extra dimension to learning tennis. Always trying to find fun ways to improve, mixing drills with tactical tips useful at every level. I could have spent longer there – my feet however had other ideas!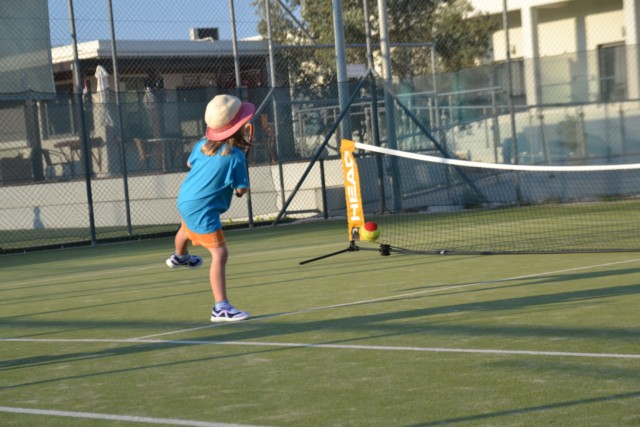 All in all, I really enjoyed Intensive Tennis Week, it was a brilliant way to improve my tennis, meet like minded people and generally have a great holiday.
Course content
20 hours of workshops, coaching and coach led sessions
Doubles workshops
45 minute private lesson
Evening social match play & mix-ins
Exhibition match
Social dinners
End of week tournament with prize giving
Price £250
Check out the Mark Warner website for full details.
As previous Mark Warner Ambassadors we received a discount on the price of our holiday.