Little S collected a LOT of sticks last time we went for a walk. I didn't really want them all in the house so we tried to get creative outside.
This is what we came up with.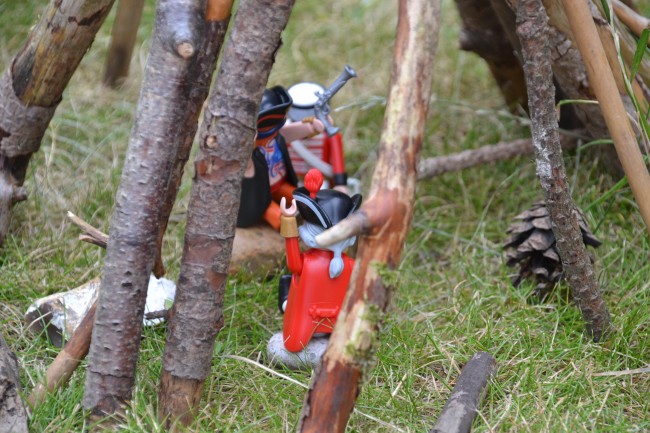 What do you think of our mini den? Perfect for Playmobil pirates planning their next move. It was also great balancing practice getting it to all stay in place.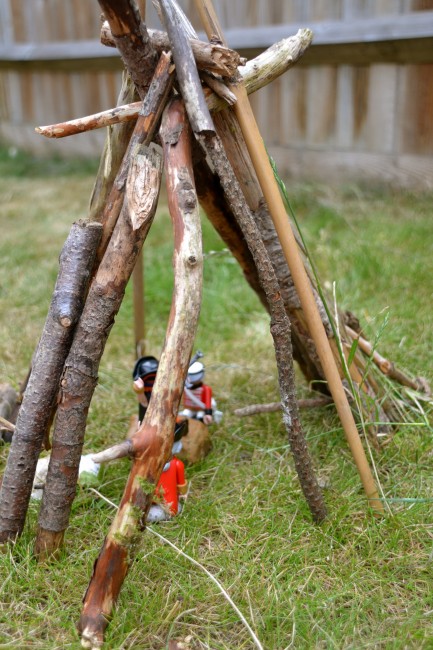 Keeping in theme with our garden creations, we set about making some fairy doors. I was astonished at how exciting the children found this activity. the idea that a fairy or elf would come through the door led to many amusing conversations. Z is keeping his in his room for the tooth fairy.
What do you think?