We are loving being Ambassadors for the Forestry Commission this year, Alice Holt is now a regular stomping ground for us in all weathers. One of my favourite visits was actually a few days before Christmas when it was cold and quiet, it was a great start to our celebrations.
Last Friday we travelled a bit further to Moors Valley Country Park. It was just over an hour from us and well worth the trip. Moors Valley is amazing, there was so much for the kids to do, I don't think we even saw half of it.
First Z and his Dad tried Go Ape Junior while the girls and I watched. The whole thing was very well organised with not much waiting around and all the staff were lovely and helpful.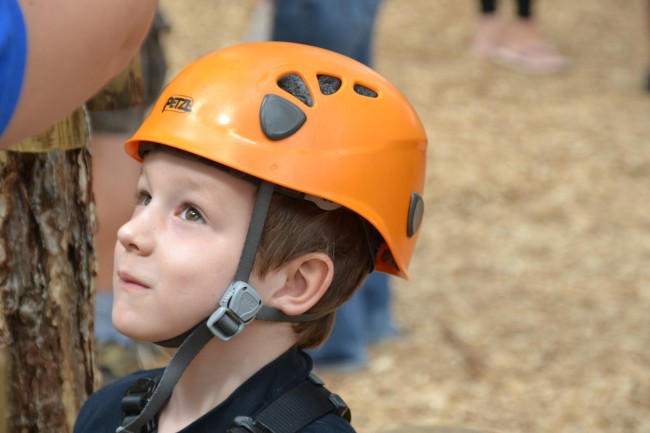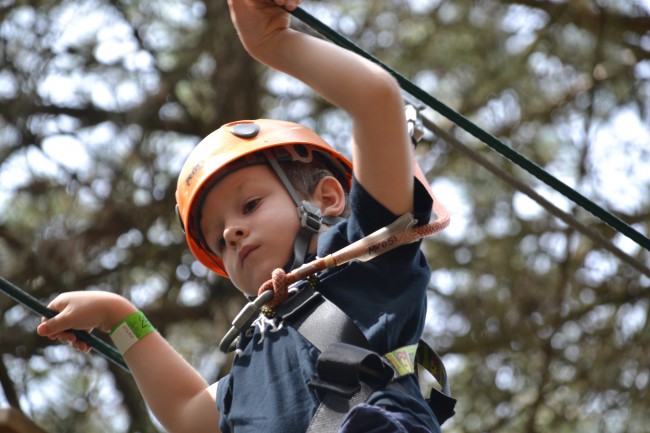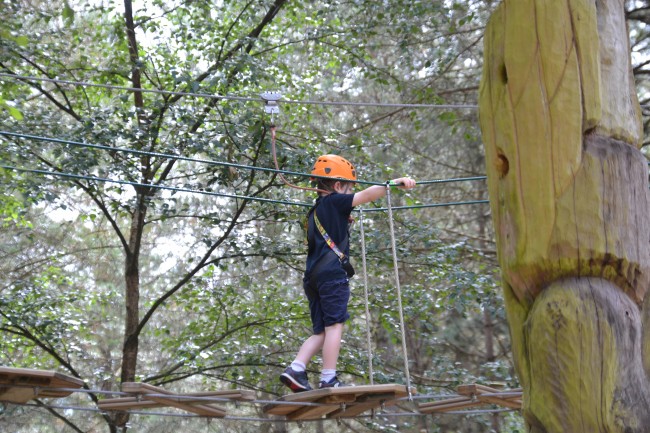 Z loved it and would definitely do it again.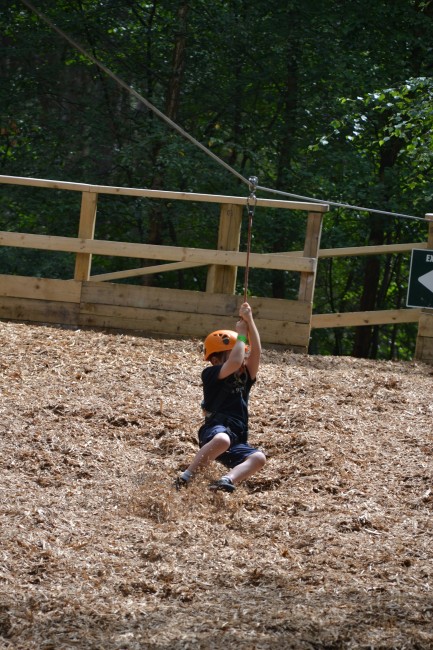 After Go Ape we followed the Play Trail, which is a lovely walk through the forest with hidden climbing and play things along the way. The girls spent a long time climbing on the ant nest, and even longer pretending to fly to various places on an ant.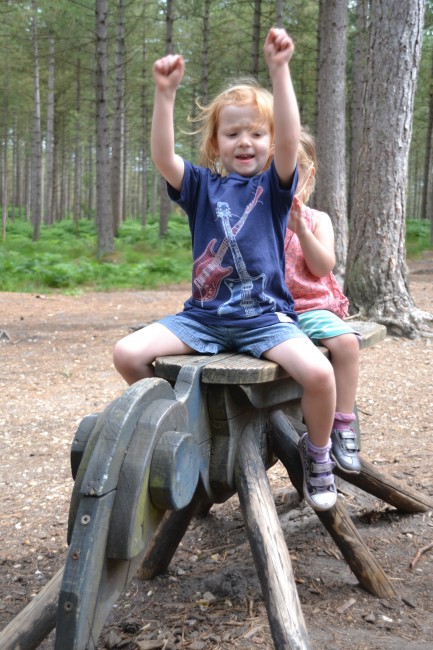 We even had to find food to keep him going. It was a very well looked after ant.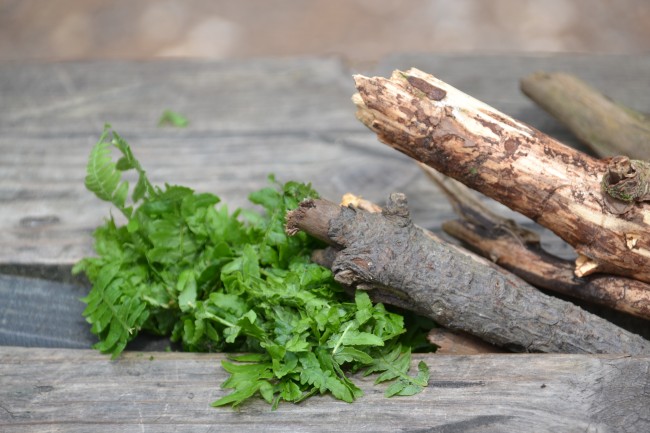 We found a spot for a bit of den building.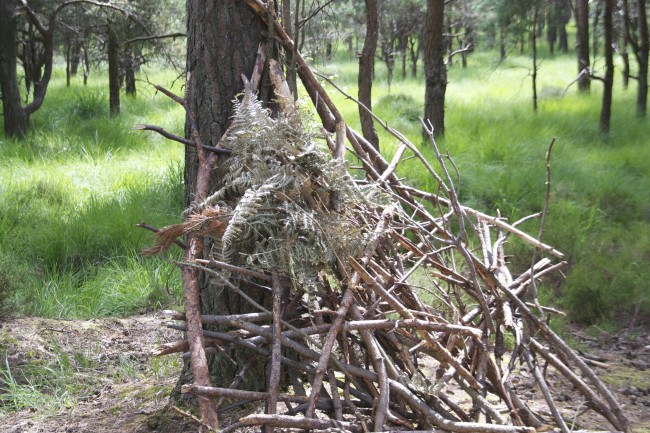 Everyone did a LOT of climbing, swinging and hanging.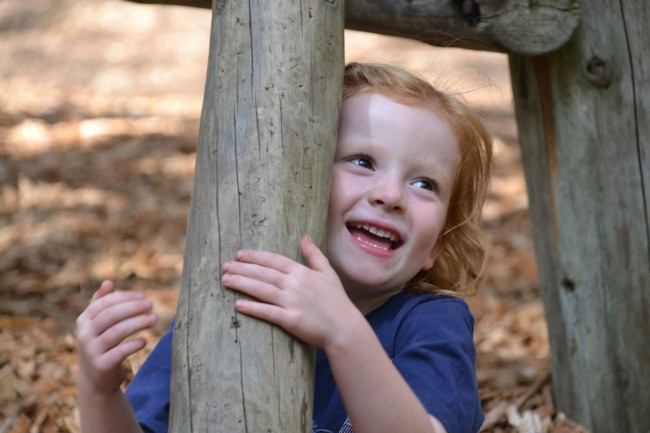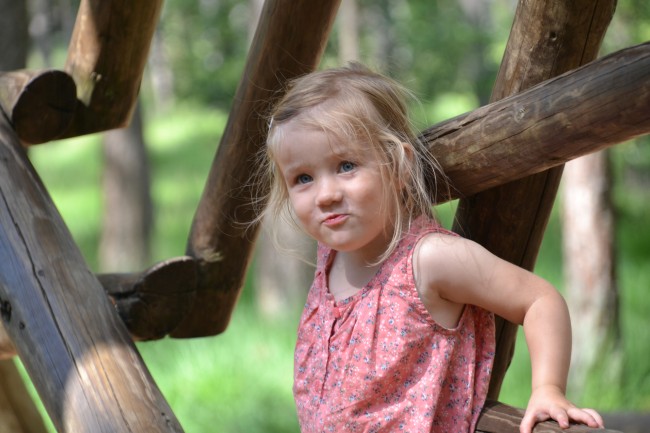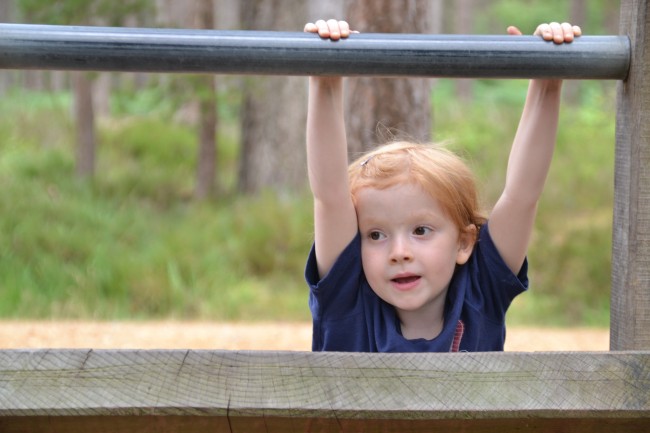 We had a lovely, but exhausting day and will definitely be going back for more very soon.
I am an ambassador for the Forestry Commission, but paid for this trip myself.