I've already posted about the amazing Feather Down Farm tent, now I'm going to talk about the farm.
Mount Pleasant farm in Dorset is beautiful. This was the rather impressive view from our tent. Mile and miles of lovely green English countryside.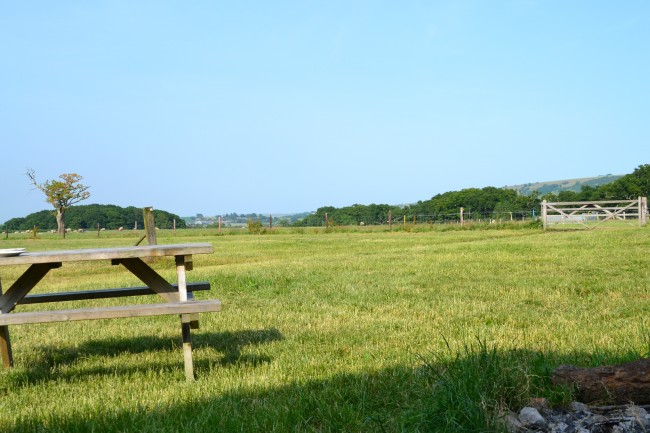 We we welcomed as soon as we arrived and shown around the farm and to our tent. We were made to feel very welcome and given all the information we needed. The car park was close enough to the tents to make it easy to move our stuff, but far enough away that we didn't have to worry about the children playing safely outside. The wheelbarrows were great for moving stuff and even better for moving children.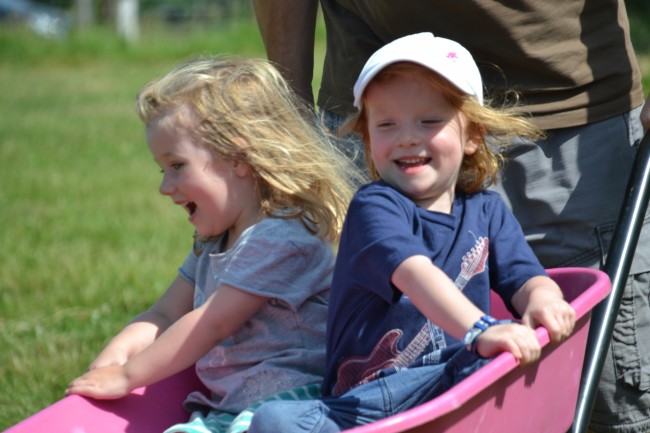 The children could safely and happily run around as much as they wanted.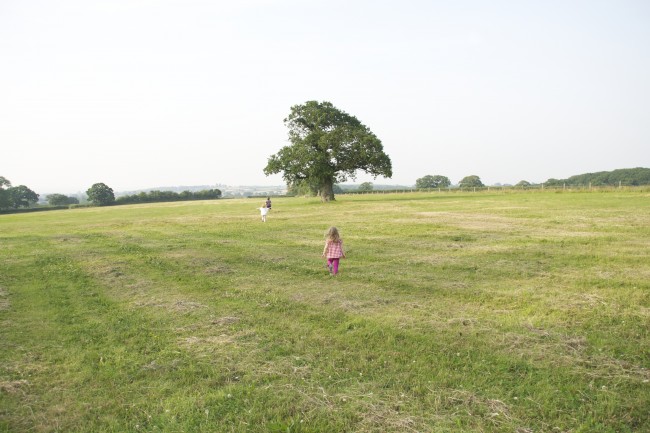 Z found a tree swing, which provided a lot of entertainment.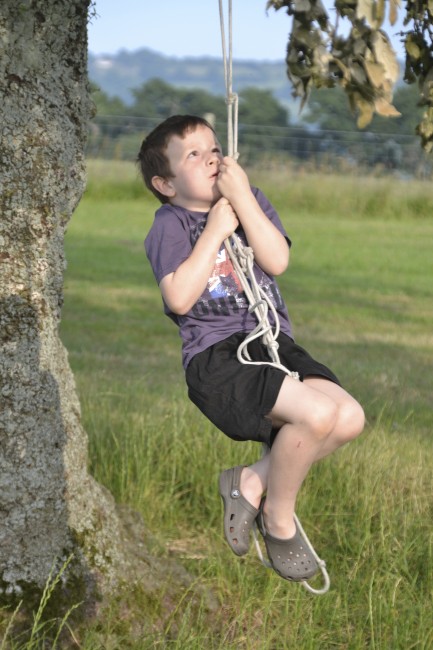 We had many, many races outside the tent.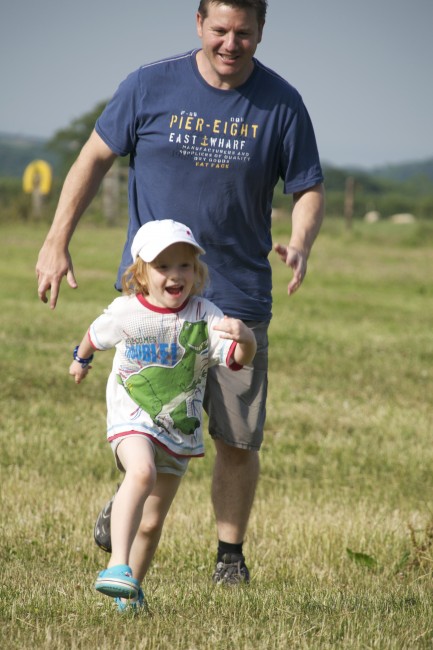 Mike and Anna gave all the guests a tour around the farm on the first morning. They were both very welcoming, and happy to chat and answer questions. We saw goats, sheep, cows and chickens.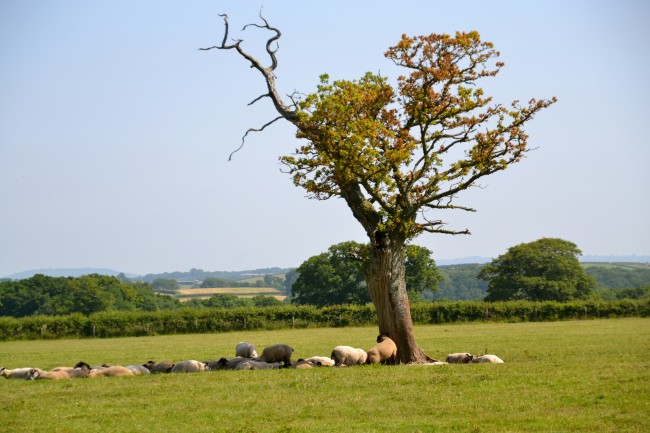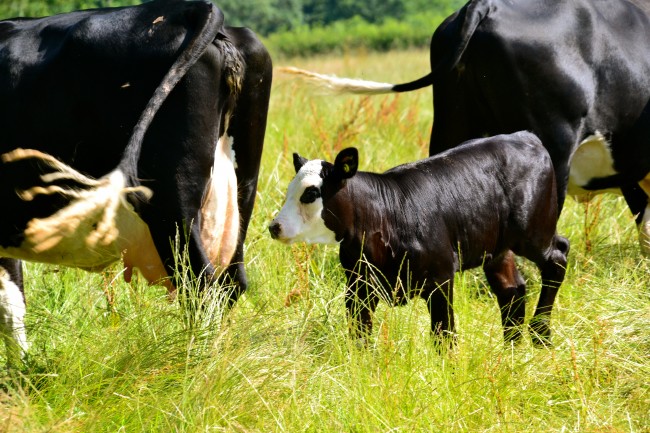 Z has not stopped talking about the HUGE bull we were shown. He was very impressed when Mike said it could probably knock over a car! We all stayed well away.
The farm also had a rabbit and guinea pig for children to hold, goats for them to feed and chickens in a coop from which you could collect eggs in the morning. Some Feather Down Farms also offer a personal chicken coop for outside your tent, which I think would've been lovely. Z and S were always very excited in the mornings to go and look for freshly laid eggs.
There was the option of a loaf of freshly baked bread in the mornings. This was £1.80 which I think is very reasonable and was hand delivered by Anna. It made for a delicious breakfast with Jam and Boiled eggs.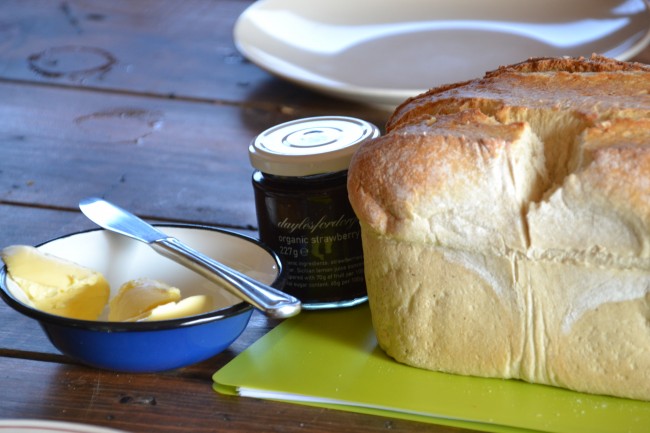 The Honesty Shop is a lovely idea, at Mount Pleasant farm it was well stocked with basic items and the prices were fine. I was a little disappointed at the variety of products available. We had decided that as this was a review trip we would buy most of the food we needed from the shop to support local farmers, but in the end had to go to a supermarket as we needed more than the Honesty Shop could offer.
Outside each tent was an area for a campfire and a BBQ. The children loved our nightly fire and especially like the toasted marshmallows.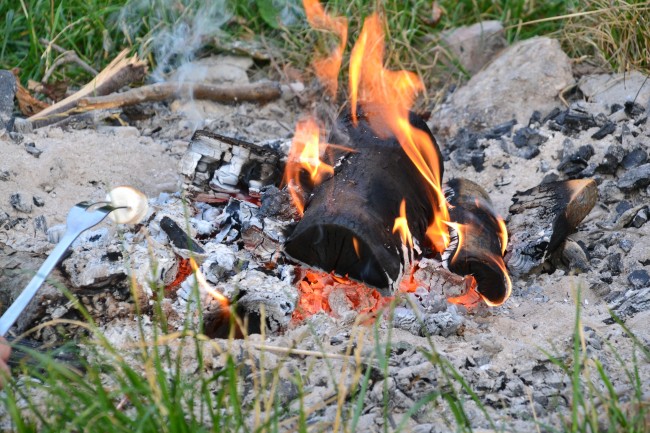 On the Saturday night the Pizza Oven was lit and you could buy Waitrose pizzas from the Honesty Shop. This made for a yummy and very easy dinner, and was also a great way to get to know some of the other guests.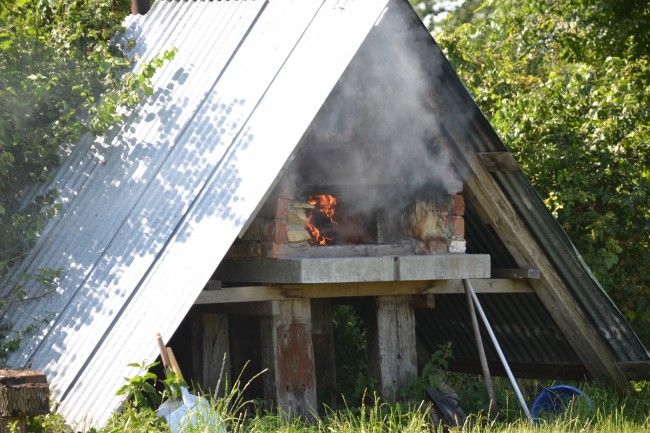 I paid for the girls to have a pony grooming session with Anna, she was brilliant with them and then had a great time. H was especially pleased to be given a rosette afterwards.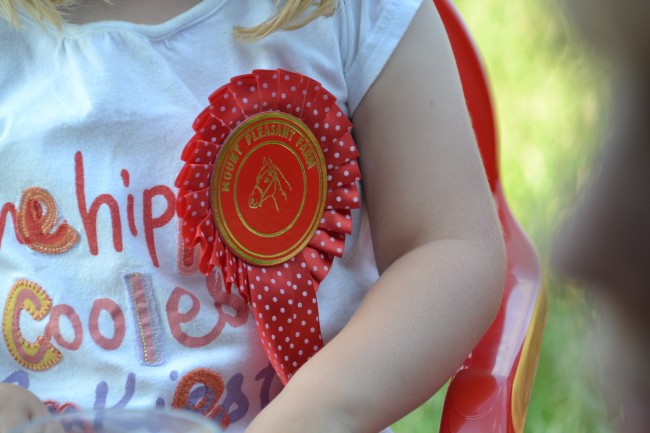 All in all, we had a great time at Mount Pleasant, huge thanks to Anna and Mike for having us.
We were given a 3 night stay at Mount Pleasant Farm for the purpose of this review.