I'm incredibly proud of all my children, but today I'm especially proud of this little boy. He is funny, thoughtful and kind, but rarely shows emotion. However, this morning when I handed him his VERY  special Kid Blog of the Year trophy I watched with delight as he beamed from ear to ear, one of those rare grins that hang around for a while then keep coming back throughout the day.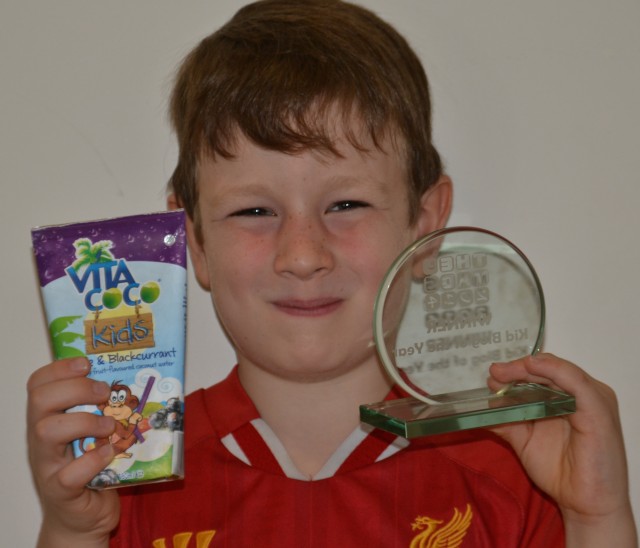 Z has loved LEGO since he was given his first DUPLO set when he was 1, and quickly became a very able builder, which is why we started recording his models on a LEGO blog. Recently hes become a big fan of Junior Bake Off and so we've blogged his baking too. I love that one day he'll be able to look back and remember all the things he created. He really enjoys taking the photos of his models, choosing the best one and helping me upload them to his blog, it's also a really great way for us to sneak a little one on one time together in peace. I'm so happy for my little blogger.
I found this video from when he was just 4. Watching this back, I can't believe he was so little.

I'm sure Z will write his own post later this weekend, but in the meantime, I'd like to say a huge thank you to The Mad Blog Awards team for a wonderful night and Vita Coco Kids for sponsoring the Kid Blog Category
Congratulations to all the other kid bloggers too, I know there were some amazing entries.