When your son turns 4, it'll likely be one of the first birthdays where he will understand what is going to happen, and therefore you may begin to feel the weight of expectation!
From party planning to gift buying, you'll probably feel like there is a large checklist of things that you need to complete before the big day rolls around, so here we have compiled a few ideas to help you along the way!
Not sure what gifts to buy?
The one thing that all parents will have to think about is what presents to buy. If you're lucky, your son will have already forged specific interests of which he is crazy about; whether it's dinosaurs, space, cars or something different, you may already have some easy gifts which you could pick up for your son.
If your son's interests are more general, then you may find this a little trickier. If this is the case, then one of the best places to begin is Wicked Uncle. Wicked Uncle has a huge range of toys that would suit a four-year-old, and you can easily find these by limiting the search down by age range, gender and budget. From there, you'll be given a great choice of toys, games, activity sets and much more, which will make the decision process so much easier for you.
Thinking of planning a party?
Up until now, your son's birthday parties have probably consisted of family and friends gathering at your home for some cake, pass the parcel and jelly and ice cream! When your son turns four, he will have begun to build a more close-knit group of friends at pre-school or nursery, meaning that it may be time to take the leap and plan a party!
There are a couple of different routes you could take for this. Many parents prefer to go for a "pre-planned" option at a kids' soft play centre or activity centre, as there are often packages where you only pay a certain amount per head, and you get everything included; entertainment, food, party bags, the lot. Many see this as the perfect choice as the only effort required on your part is circulating the invites.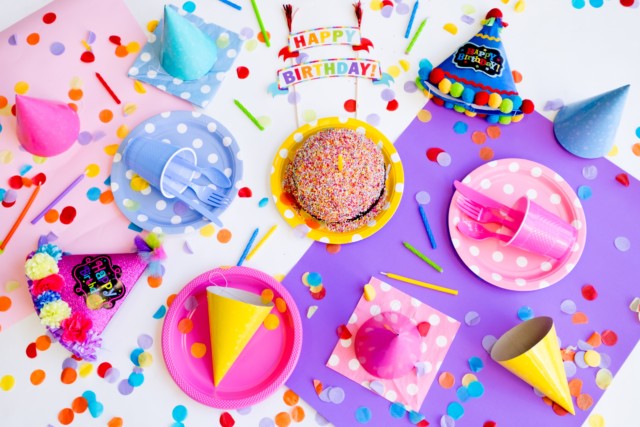 Alternatively, you may prefer to go down the "homemade" route and have a party at your house. This can often prove to be a lot cheaper but will include time and effort both before and after the party in terms of planning and clearing up afterwards. The benefit of this option is that you are more in control of the budget and can usually afford to have a few extra kids than with option one.
Prior to the party it may be wise to gauge from your son the number of kids that he'd like to invite as this may also influence whether you hold the party at home or elsewhere. Don't be afraid to rope in friends and family to help you out, whichever option you choose!