Little S has taken to setting up her own home office, complete with mobile phone, computer and desk. All completely made by her, from paper and boxes. We've been very impressed with her resourcefulness.
This is her 'computer'. She did all the writing herself, so it's been great number practice too.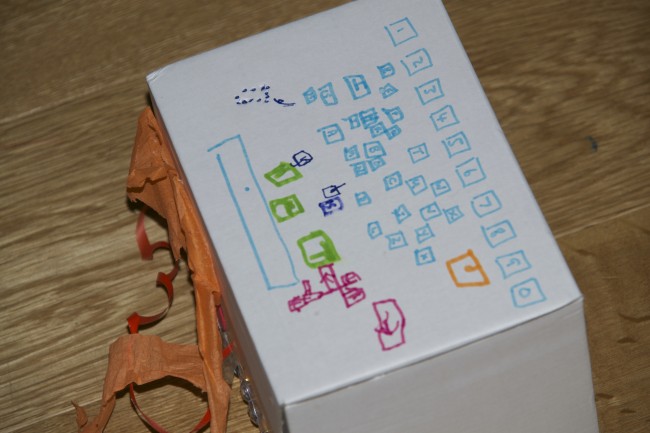 Unfortunately for me, the game does seem to involve the sellotaping of her computer screen to either the wall or the radiator.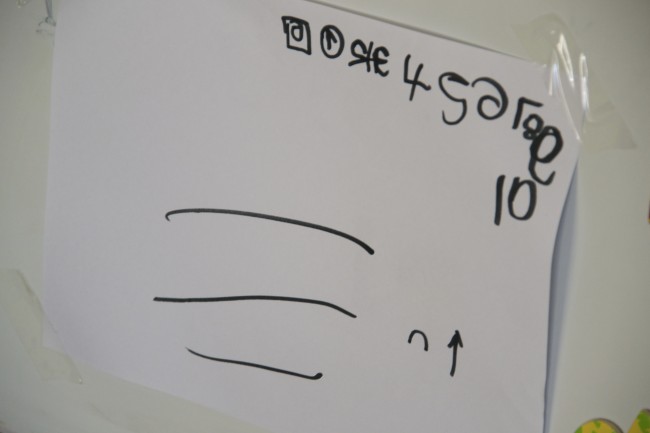 Finally, every office needs some stationary.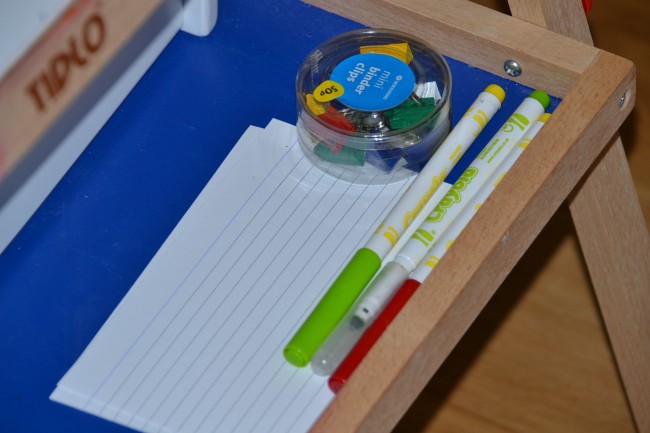 At the start of summer I had lots of good intentions to do just 10 minutes of maths or writing with the kids each day. As it turned out we were too busy playing outside to worry about school work, but games like this were fantastic getting the kids to write whilst having fun
Research from LeapFrog has revealed that  at least £105 million will be lost during September reversing the effects of 'summer brain drain.' 90 per cent of the UK primary school teachers polled said they expect to find their pupils out of classroom practise this week and in need of an urgent refresher to bring them back up to academic speed following a playful summer.
The research also showed that just 23 per cent of parents actively kept up learning activities and school exercises over the summer holidays which means almost 65,000 UK primary teachers will spend up to two full weeks covering 'forgotten' ground whilst a further 20,000 teachers will spend up to four weeks repeating last year's learnings. This equates to 10 per cent of their full academic year  and a total loss of £105 million of teacher salaries.
What do you think about that research, do you think it's true?
I'm hoping Z managed to retain most of his knowledge as although we didn't do much formal work, we did play lots of games with an educational slant.
Our top 5 ways to keep brains busy over summer
Play board games which include some maths, Yahtzee is great for times table practice, we've even been playing pretending the dice are numbered 7-12 instead of 1-6.
Encourage role play games, for example you could set up a cafe and ask the children to create a menu, and calculate change.
Keep a summer diary or make a summer passport.
Make little books for writing stories.
Do some simple and fun science experiments. Science Sparks has lots of inspiration.
I am an ambassador for LeapFrog, but received no financial compensation for this post.