I'm sitting here completely exhausted after an amazing, emotional and incredibly inspiring weekend. I haven't got the energy to write about it now, but I will show you this.
My little boy left it for me to find when I got home.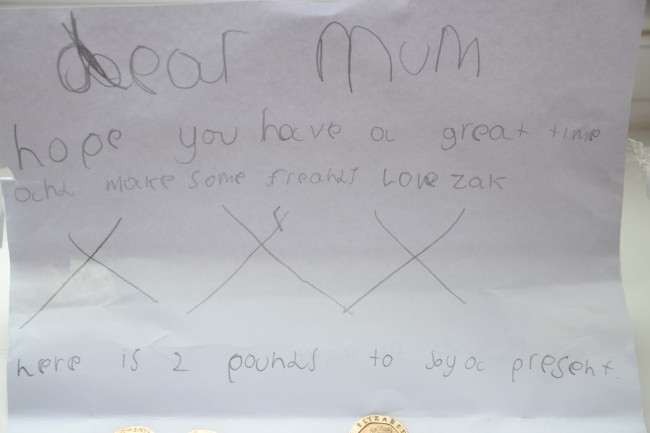 Dear Mum,
Hope you have a great time and  make some friends, love Zak
xxx
Here is 2 pounds to buy a present.
I love him for a, capturing what the weekend was about without knowing where I was really going and b, for loving me enough to part with his hard earned money.