We don't have a themed tree, we have a messy tree, full of mis matched ornaments and 10 year old tinsel, but every year the kids have a great time pulling ornaments out of the box chatting together about who made what and when.
We have one each of these from 2010.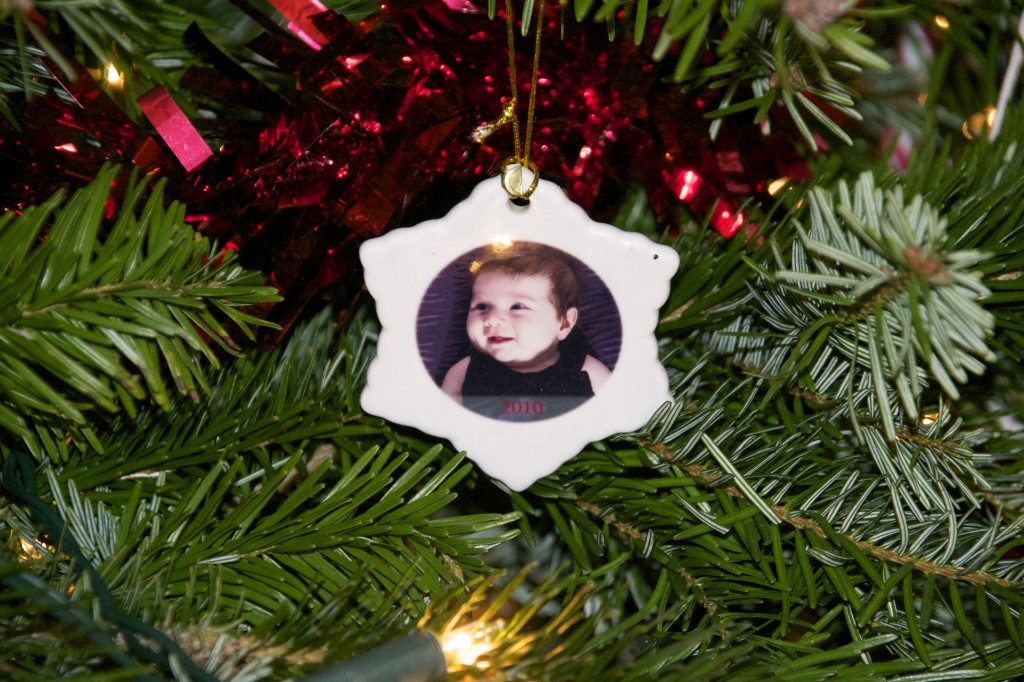 Everyone has a footprint decoration,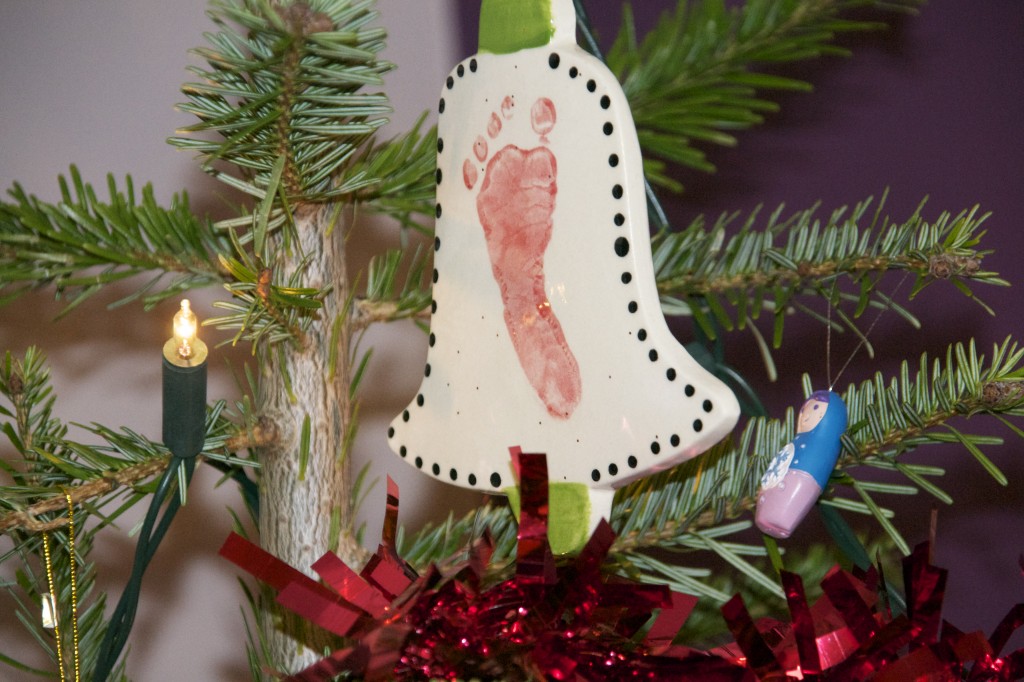 and several things made in school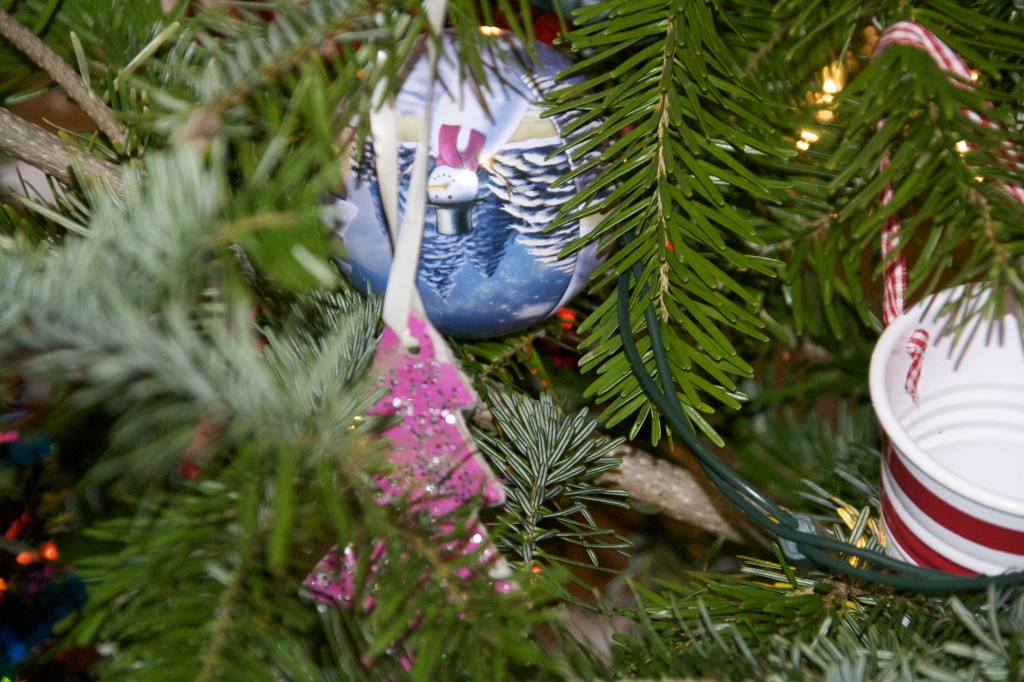 and at home.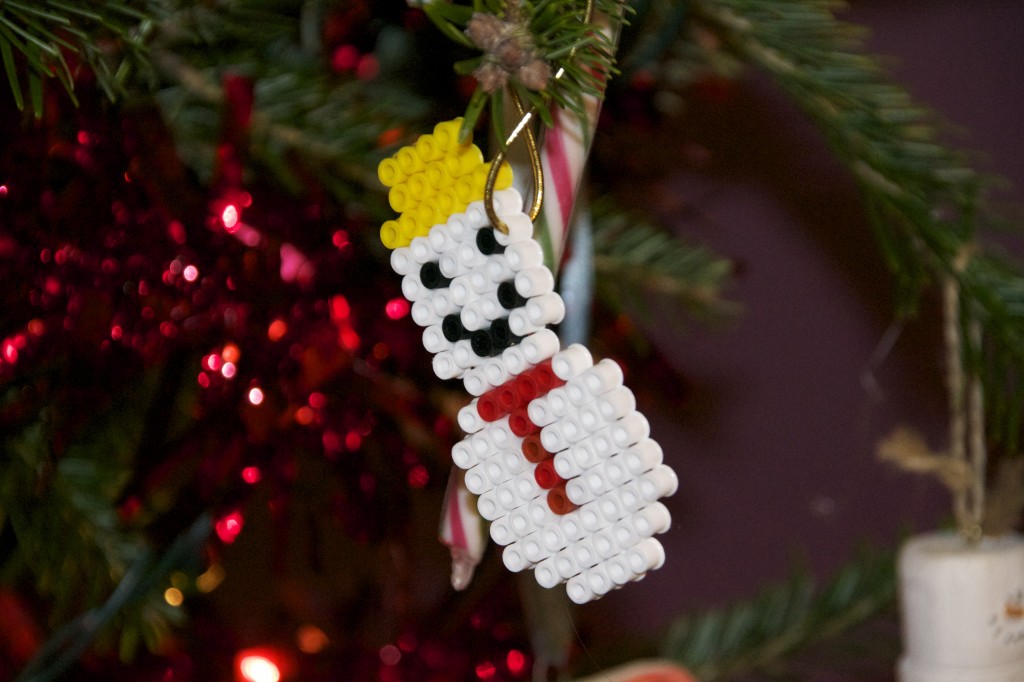 We even have some holiday memorabilia. Breckenridge 2005 was the best ski holiday ever, it was so cold, we would go back to the hotel and warm our toes and boots by the fire with a hot chocolate at lunch time. I'd love to go back with the children one day.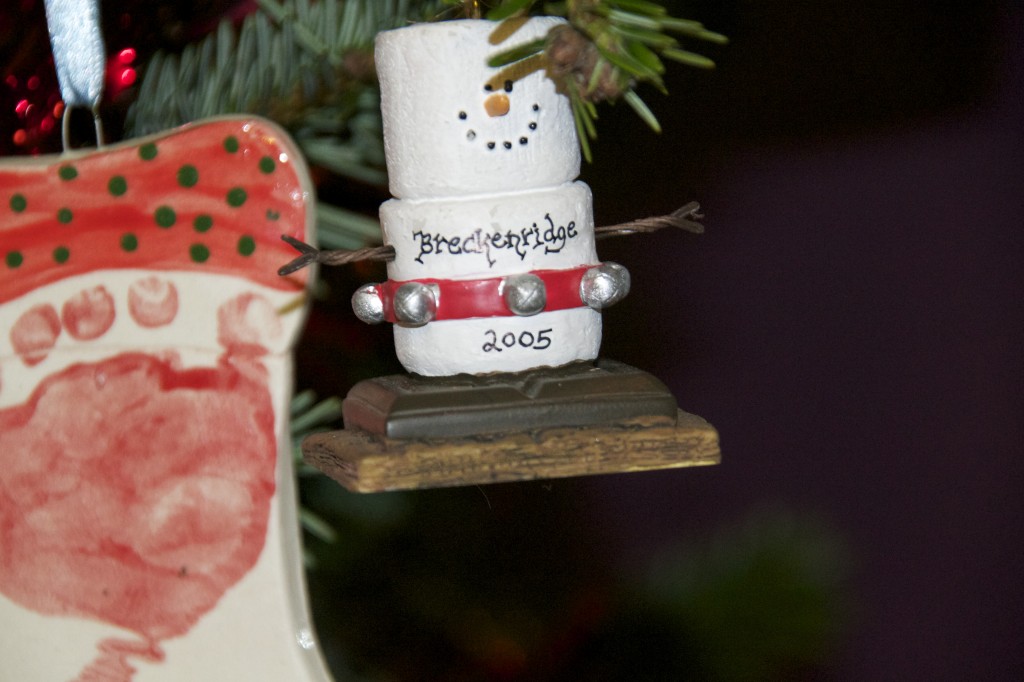 This was from our first trip to Disneyland Paris.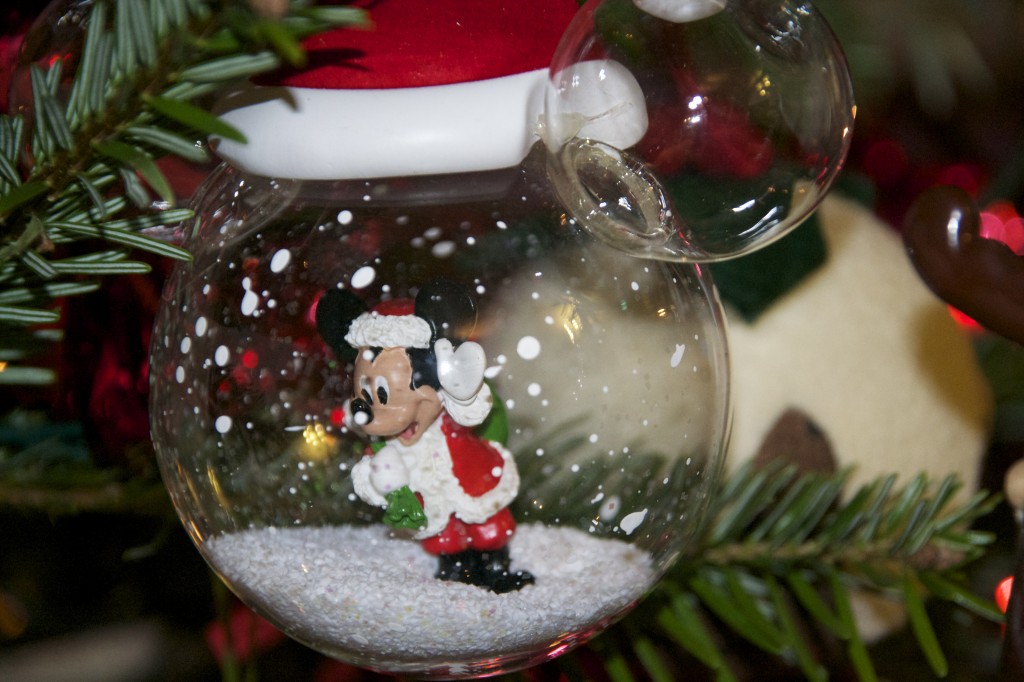 H makes me put the lights on as soon as we come downstairs in the morning, I love my twinkly messy tree. Full of lovely memories.