Like a lot of people, I am trying to cut down on plastic waste, so when I started planning my 6 year olds party, I knew I wanted to make eco-friendly party bags with as little plastic as possible.
I spent a lot of time searching for party bag fillers that wouldn't just get thrown in the bin and were not too expensive. It wasn't easy but I eventually found some good options.
Eco-Friendly Party Bag Ideas
Buy a book
Last year I bought a selection of superhero books from Books2Door and gave them out with a slice of cake. The books seemed popular with the kids, and I felt like they all had something nice to take home.
Keep an eye out for bundle packs that can be separated and given out as individual books.
Seeds
If you're throwing a spring or early summer party, giving out a pack of plant seeds is a lovely idea. We like the Mr Men seeds, which add a bit of extra fun to the gift.
Mini craft kits
Cotton Twist has some lovely craft kits priced at around £3 each. I bought a selection from the eco party range and they were really lovely. We especially liked the peg doll packs. The superhero one fitted our party theme perfectly. You can even recycle the packaging.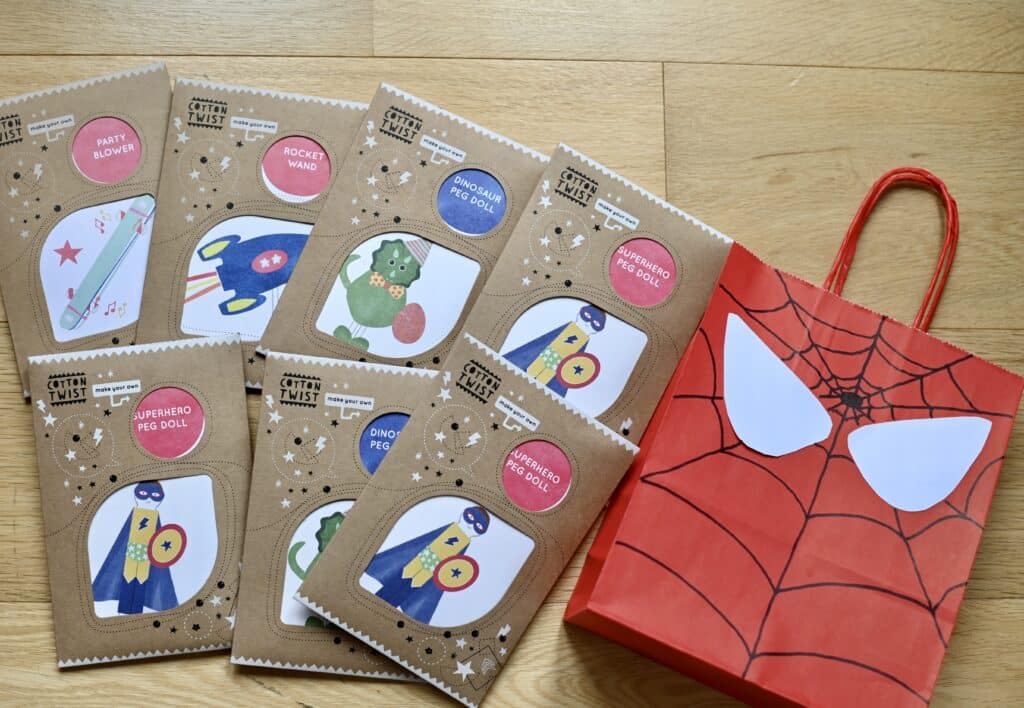 Mini Baking Kits
Craft and Crumb have some gorgeous baking kits that come beautifully packaged and would make a very special party favour.
Pick and Mix
If you're trying to keep costs down, another idea is to set up a pick and mix candy station and let children fill a paper bag of sweets from a selection.
More eco friendly party bag ideas
Hair ties or clips for girls ( especially fabric ones ) work well.
Kikkerland have some gorgeous wooden pencils.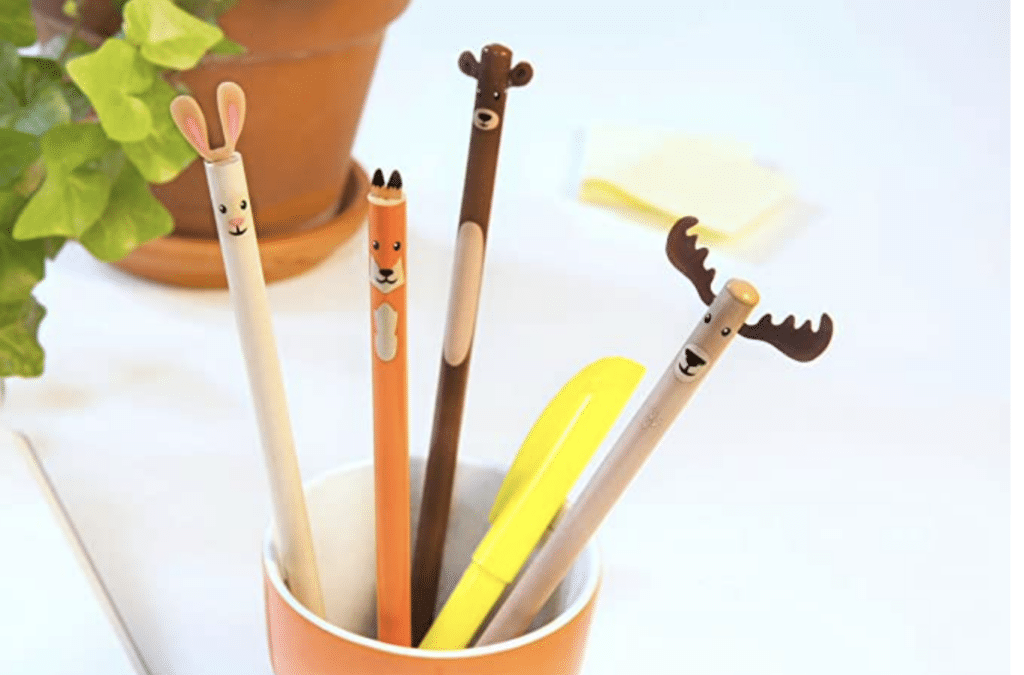 I also love the plantable pencils from Sprout. These would be lovely paired up with a little notebook.
Make your own party bags
Paper bags are a great alternative to the usual plastic party bags and can easily be decorated.
We made these superhero party bags this year.
I bought some plain red bags and decorated them with a superhero theme! We filled them with a mini craft kit, bag of sweets and a superhero cupcake!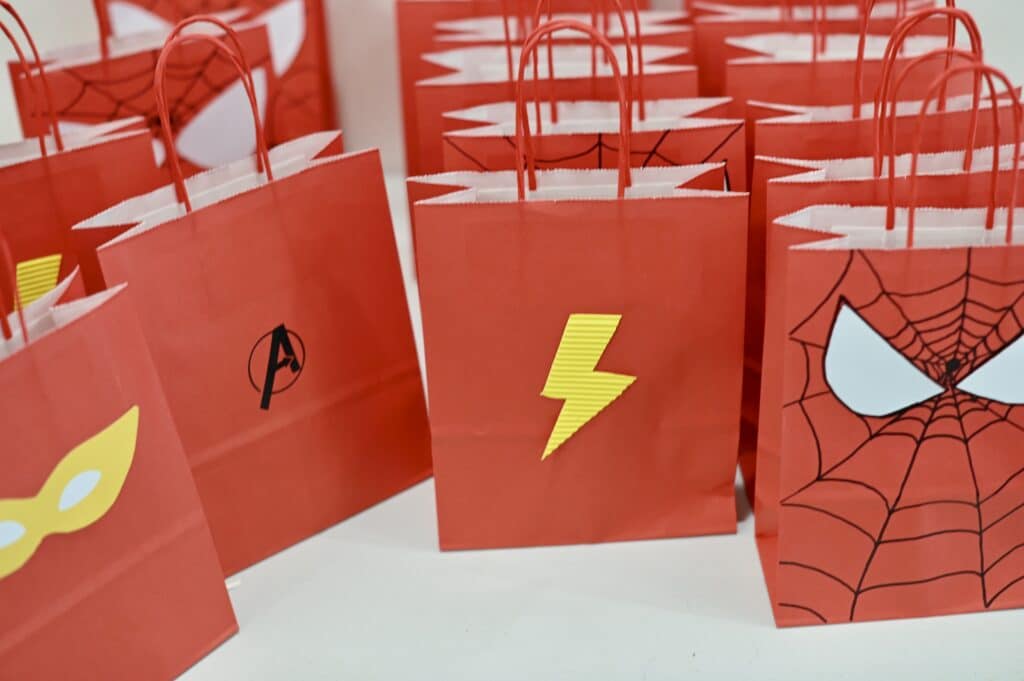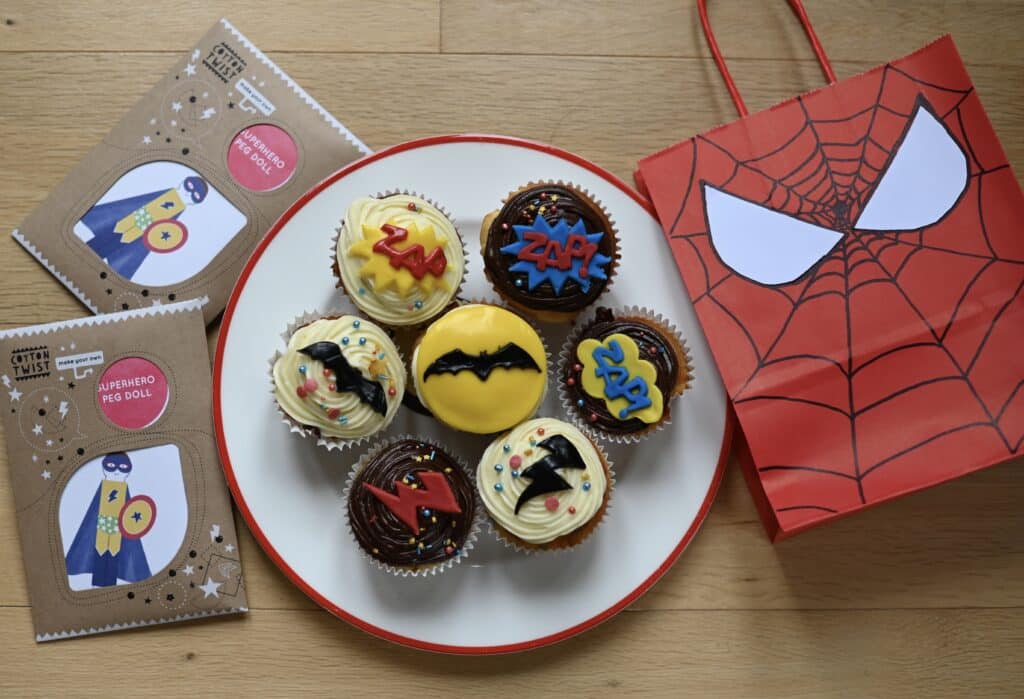 The year before I made these very simple ninjago party bags.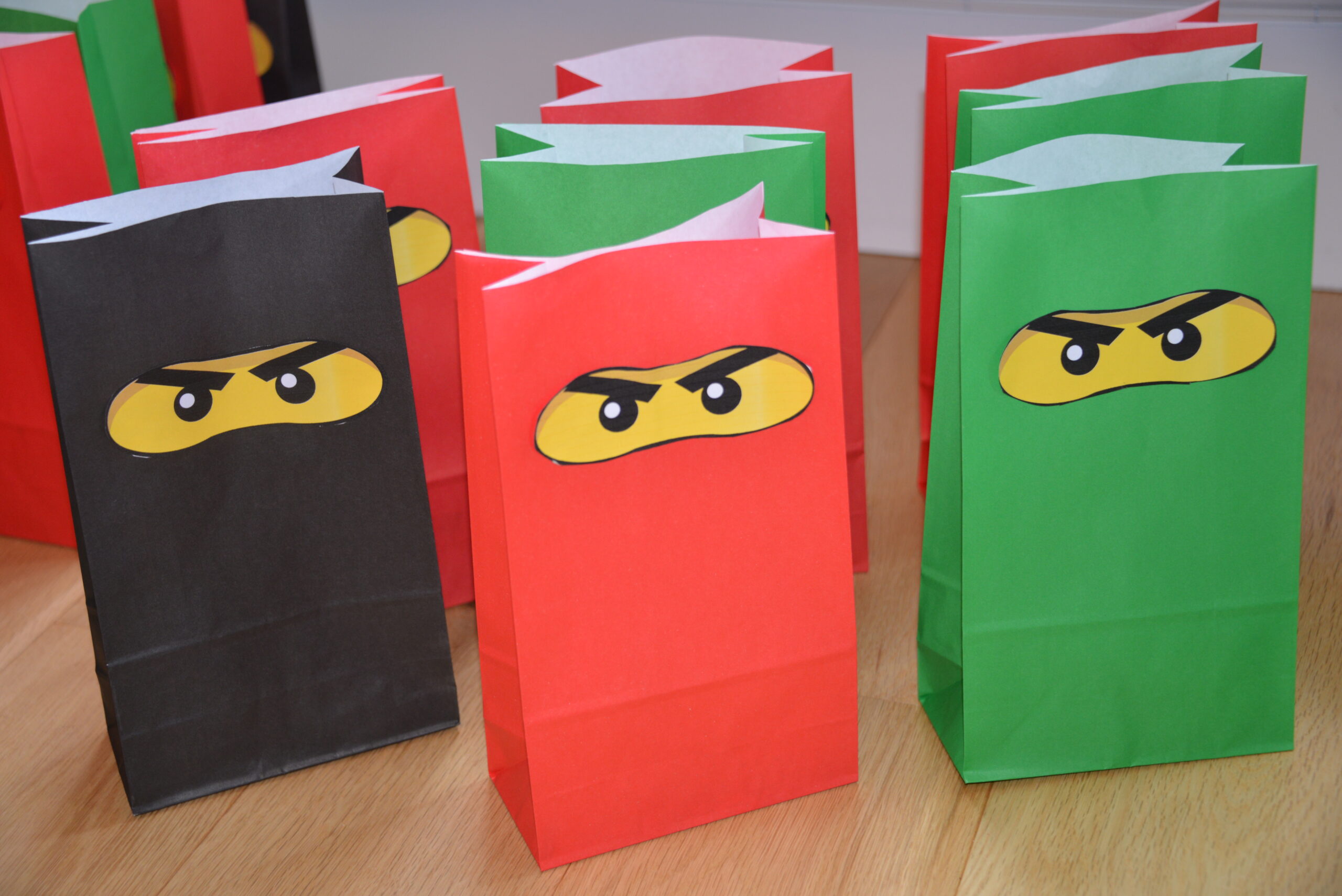 Do you have any other plastic free party bag recommendations for us?