I overheard this conversation between Z and S yesterday ( ages 5 and 3 ).
Z 'Do you think the Queen wears knickers?' –  both giggle hysterically.
S 'Yes, she wears ones with Princesses on them' – more hysterical giggling.
How marvellous if that was true 🙂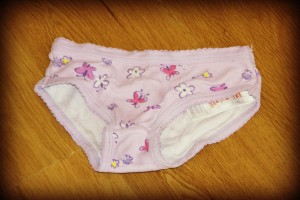 Linked to Wot so Funny, and Thinly Spread.