Z started school last September. After October half term he came home with an envelope full of words for reading practice, each on a tiny bit of paper. The initial enthusiasm for practising his words has started to fade as they have become harder. The main problem is that we do his reading at bedtime when he is tired and the girls are around. Baby H starts throwing them and little S folds them up into tiny pieces to 'help'.
I decided we needed a new approach, so now we do his reading after the girls are in bed, and I've been trying to incorporate it into our daytime activities too.
We cut out a lot of dinosaur footprints and wrote Z's words on them. The idea is that he reads the words as he steps on the footprint.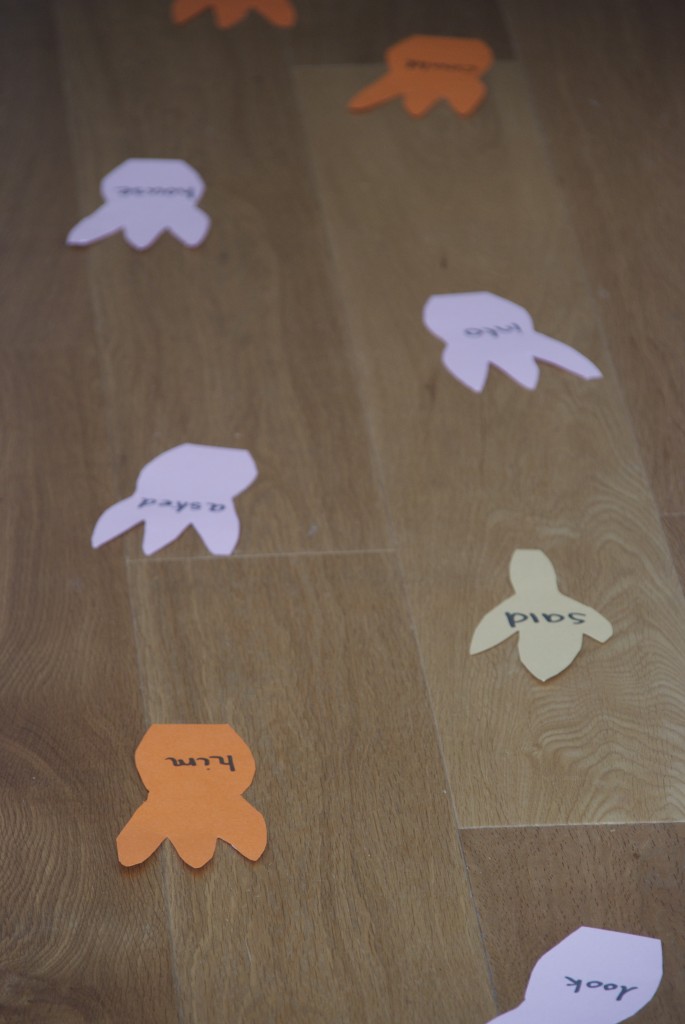 We've had word races and left footprint patterns around the house.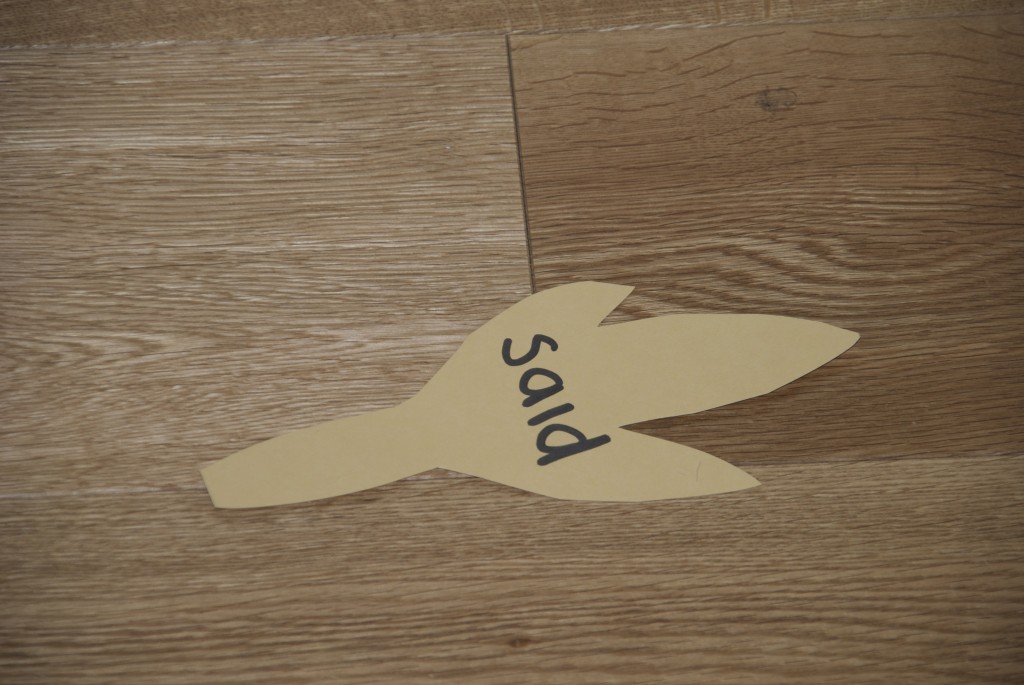 Then for little girls who can't read yet, but don't want to be left out, we made some number prints.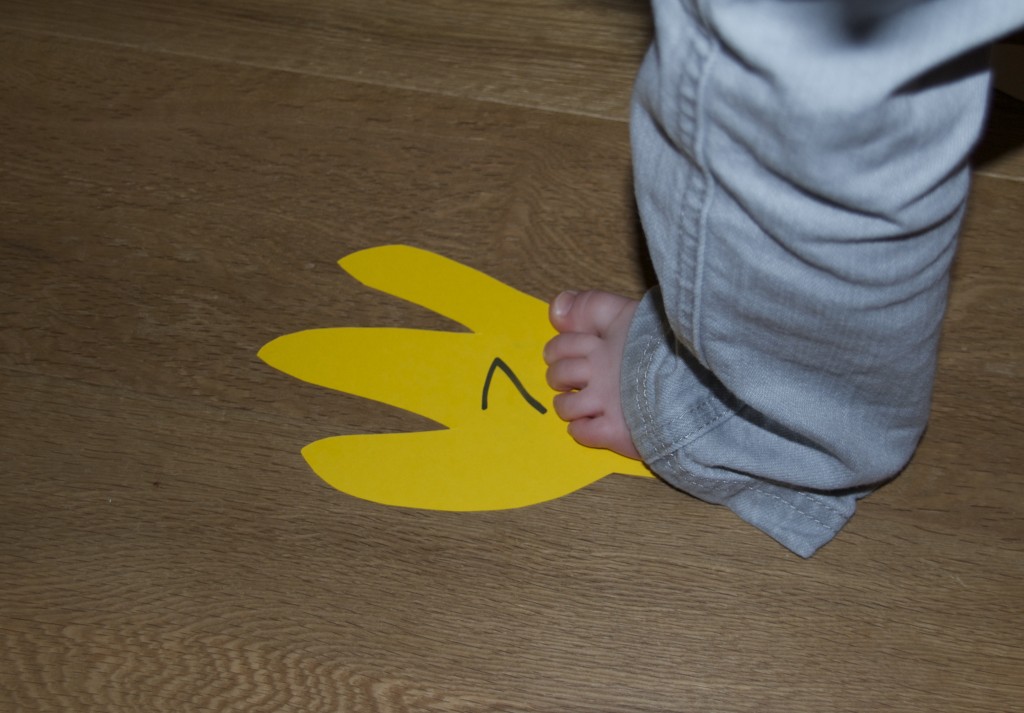 So far he seems to be enjoying it.
Does anyone else have any ideas for me to make learning to read fun?