I wrote about our plans for refreshing our living room a couple of weeks ago. This is what it looked like before.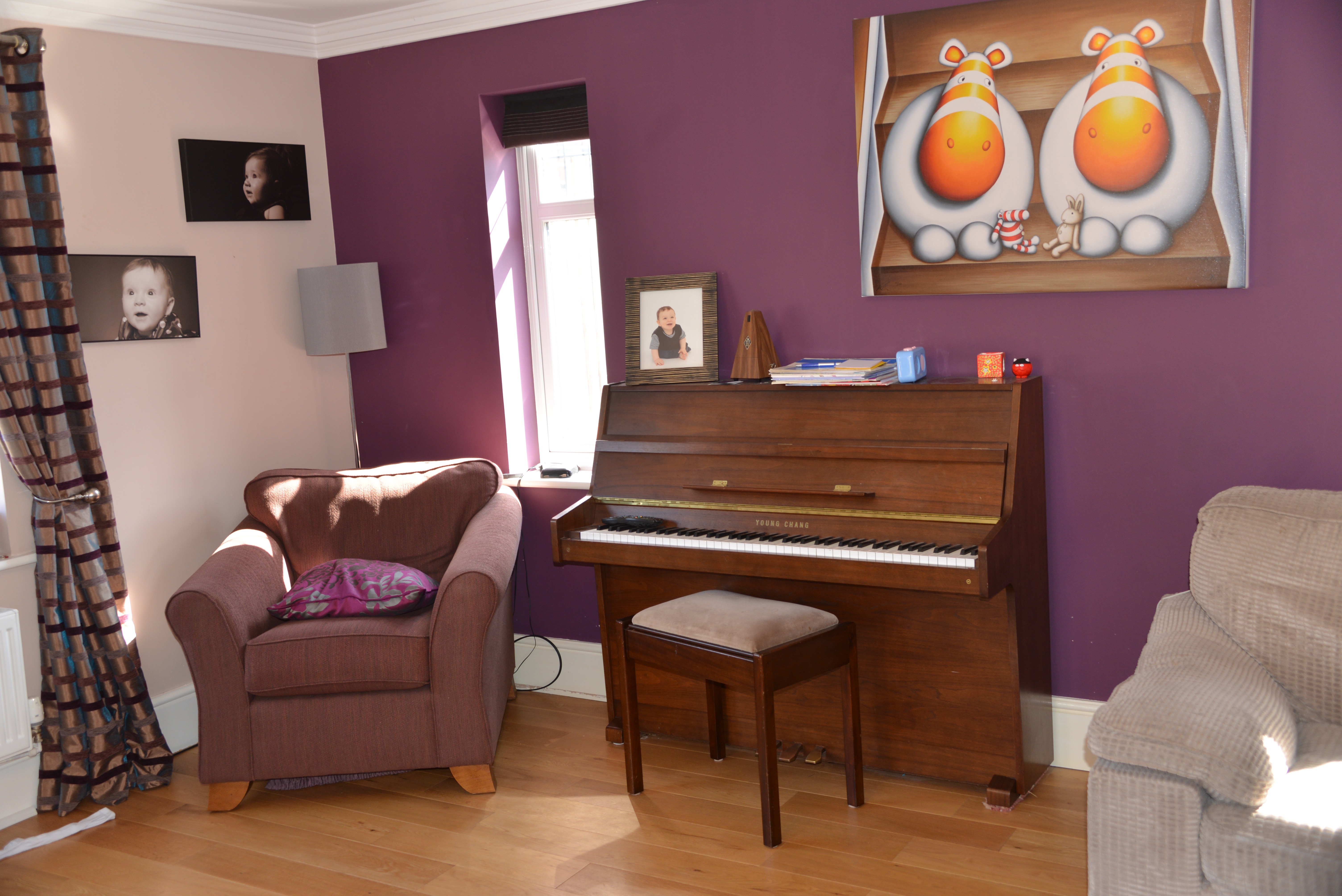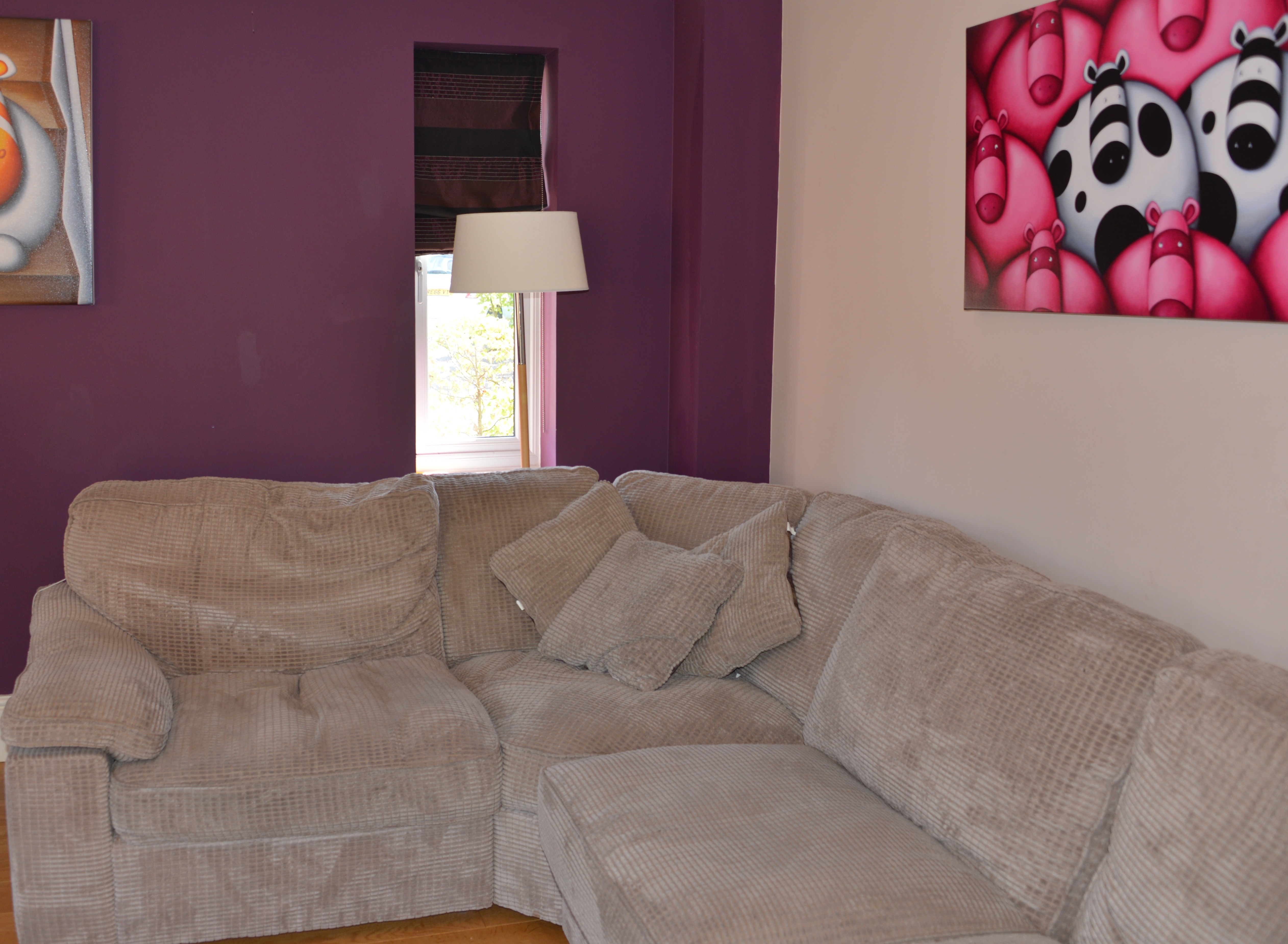 I felt like the purple wall was too dark and it was very patchy from a leak a few months ago, so we decided to lighten the feature wall and refresh the other walls.
I left the final colour decision to my husband who went for Haunting Melody for the feature wall and Misty Mink for the remaining walls. Valspar can match any colour the eye can see, that's a mind boggling 2.2 million colours, all you need to do it take a colour sample into B&Q and they will mix the colour and store it on their database in case you need more later on.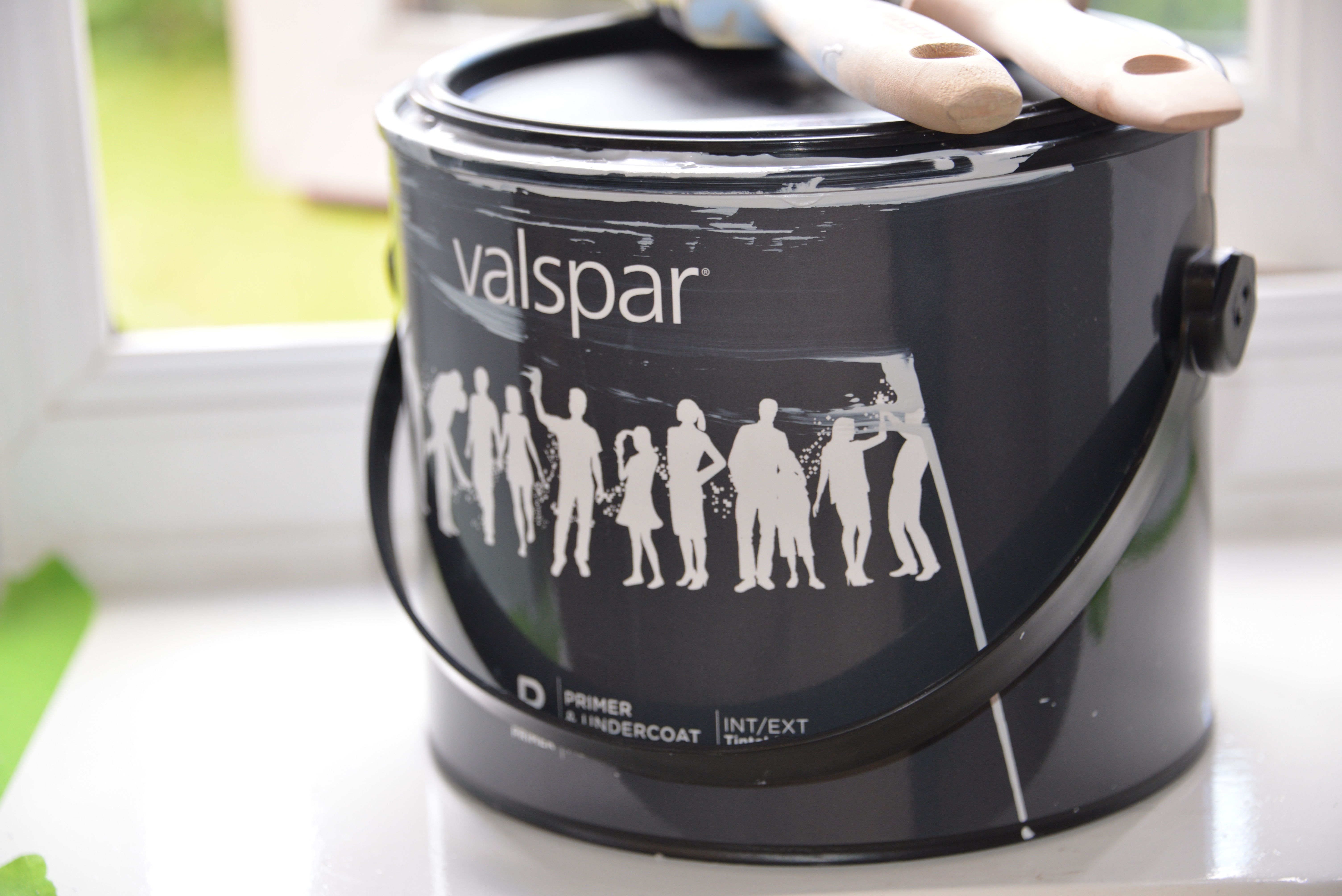 This is the feature wall after priming. The Valspar primer went over our very dark purple easily and quickly with just one coat. It also dried quickly meaning we could apply extra bits where needed without waiting hours.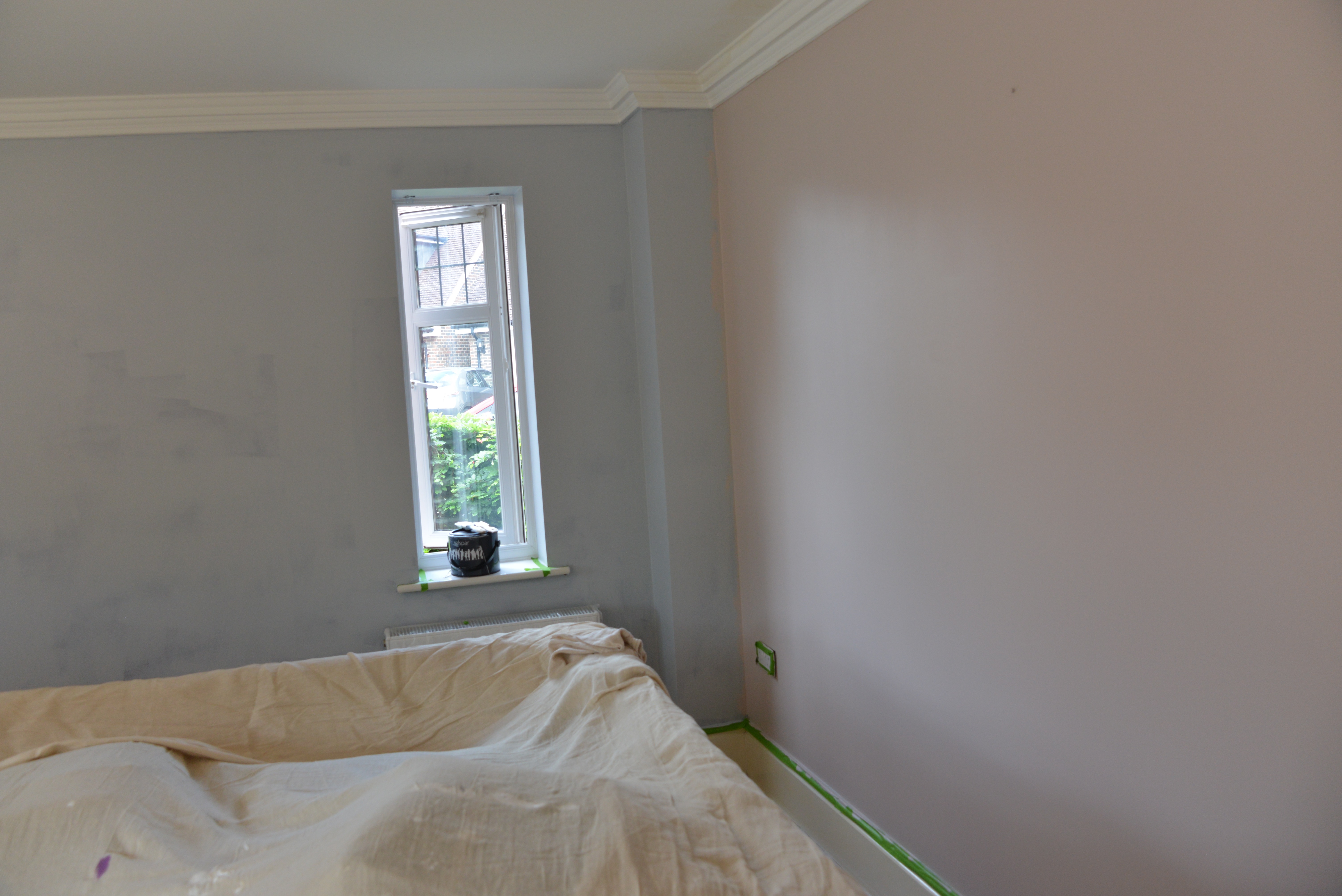 Finally, the finished result. What do you think?
We found the Valspar Walls and Ceiling paint to be very easy to apply. It didn't splatter everywhere when we used rollers so no purple rain!  Also we had a slight mishap where we had painted the Misty Mink walls while our Primer dried.  During the painting of the Haunting Melody I slipped and got a massive streak of the bright purple paint along that wall.  No problem!  Even after only 1 hr of drying the Haunting Melody was easily wiped off the Misty Mink leaving no trace.
I love that my walls are now scrubbable which is a much needed feature with four messy children running around. Valspar® Premium Blend v700™ paint can even be cleaned using cleaning products – you just need to allow 7 days for the paint to cure and harden.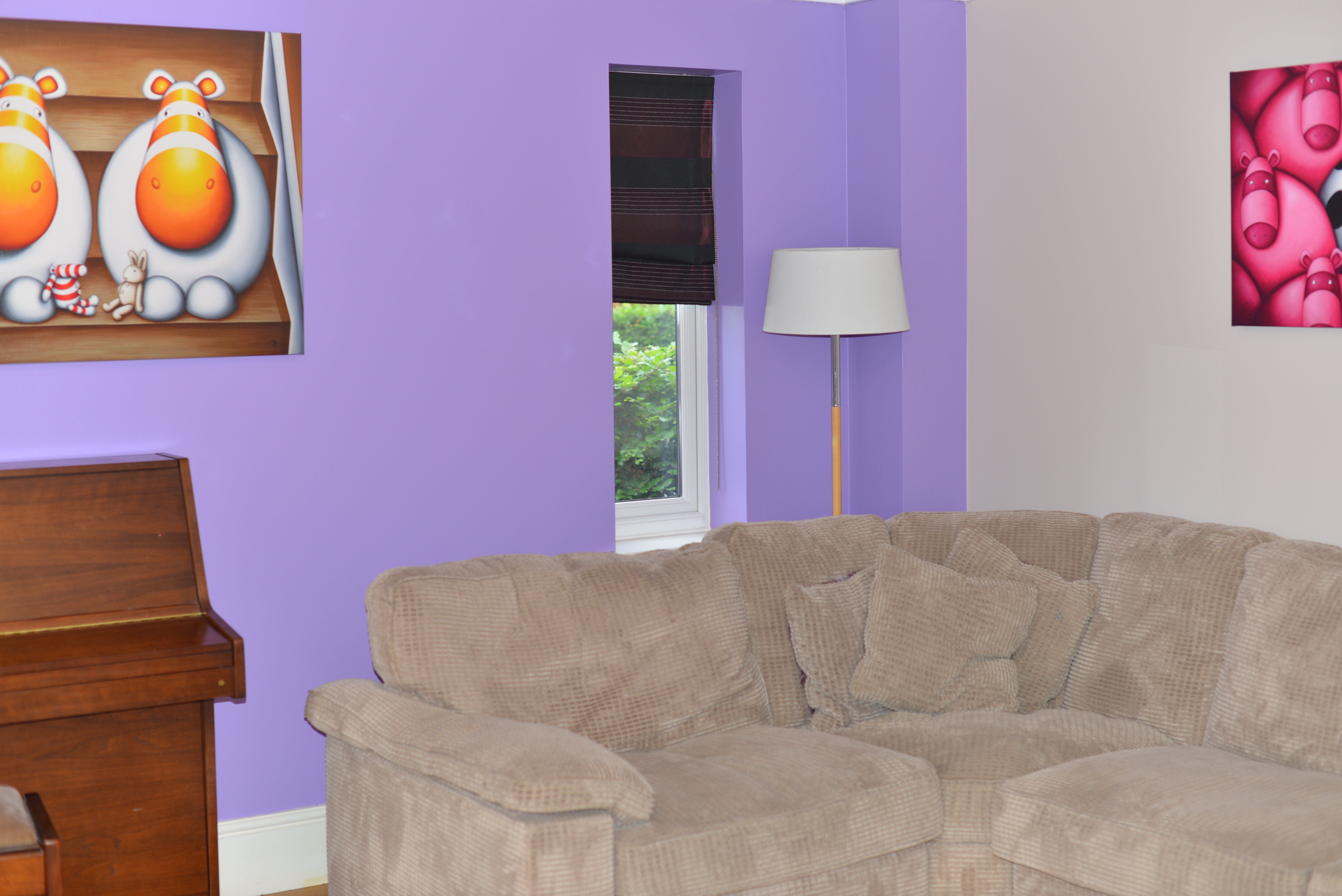 Than you to Valspar paint for the paint and materials to refresh our living room.