We love being LeapFrog bloggers, the LeapBand has been a huge hit and great at getting everyone moving especially when the after school lethargy hits, and so excitement levels hit the roof when a  LeapPad3 arrived a few weeks ago. We reviewed the LeapPad Ultra last year which everyone loves, but it does cause a lot of arguments over who gets to play next so the LeapPad 3 has been a very welcome addition.
First thoughts
The LeapPad 3 feels much lighter and is a fair bit smaller than the LeapPad Ultra, the only downside of the smaller size is that the screen is smaller, but it didn't seem to bother the kids.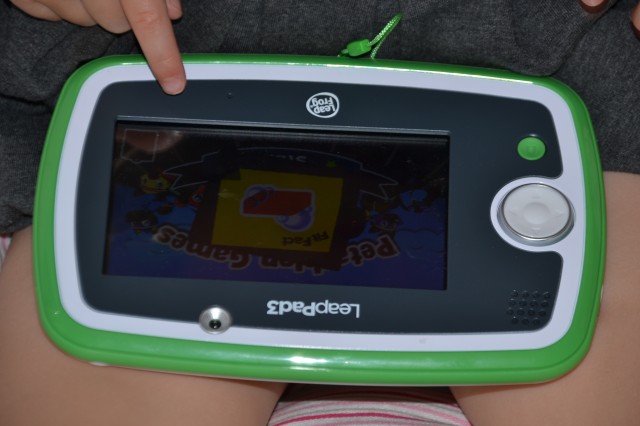 The stylus like other models is attached to the LeapPad 3 so it can't get lost and unlike other models has a lovely soft end, which make it much nicer to use.
The LeapPad3 comes with a rechargeable adapter and a lead to connect to a computer for downloading games and uploading images and videos taken with the LeapPad.
I love that you can download games wirelessly rather than having to connect it to a computer all the time.
The battery stays charged for a good amount of time.
The LeapPad3 seems a bit faster than the LeapPad Ultra and is very responsive.
My children love the cameras ( it has 2 ) and video recorder and the 4GB memory means it can hold 20000 photos so you're not always having to upload them to make more space.
Setting up the LeapPad 3
You literally take the LeapPad 3 out of the box and are ready to go. Once I connected it to the wifi, the games we've purchased for the LeapPad Ultra downloaded automatically which was brilliant.
WiFi and Leap Search
I think this is a great way introduce kids to the internet and it's good to know all the content on there is kids safe.
Pet chat
This is very cool and allows children to chat via the app, if they both have a LeapPad with wifi connection and are in the same room. It's actually been great for helping my 6 year old with her reading, as there are lots of different messages you can send.
Pet
My girls love naming their pet, playing games to wash and feed him, decorating his home and giving him toys to play with. It's very sweet.
Voice Recorder
You an record messages using the voice recorder, which again always ends up with my kids in fits of giggles.
Calcuator and Notebook
My 7 year old loves maths so likes this feature a lot, he also likes write little messages in the notebook, sometimes I leave messages for him too.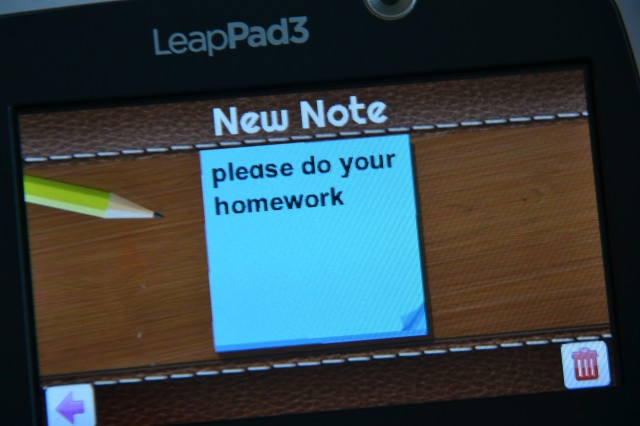 Photo fun
Everyone loves decorating their photos with funny masks and accessories, my 4 year old's favourite feature is shaking her picture so it all gets jumbled up.
We've really enjoyed testing the LeapPad 3, all three kids including my 7 year old enjoy it, and learn a lot from the games and apps. I love there that there are such a huge range of games, music and audio books available for children up to 12 years old. The fact that you can get an apps about everything from phonics to learning about trajectory is pretty amazing.
You can read about some of our favourite apps here.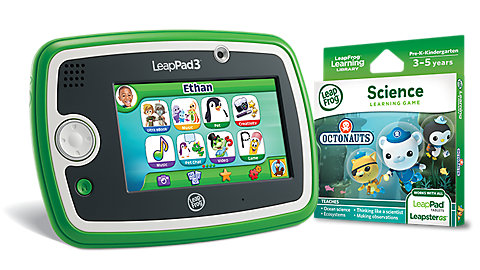 The LeapPad3 has an RRP £89.99 which we think is very reasonable. Apps can be purchased at an extra cost.
Disclosure: We were sent a LeapPad 3 to review as part of our LeapFrog ambassadorship and for the purpose of this post.