My 13 year old has been asking for a cashcard for a long time. I once got half way through setting one up, but it just seemed a bit complicated and I never found the time to finish the application. Luckily for Zak I found Revolut! I first came across Revolut in the summer holidays when we were researching for ways to reduce bank charges when spending money abroad. Revolut allowed us to hold money in more than one currency and convert from currency to currency instantly. It was a real game changer for us when travelling and completely took the stress out of spending on a card abroad.
Revolut Junior
We've been testing out the new Revolut Junior kids accounts, which has delighted all three of my children. The cards came within a couple of days of me opening the accounts and I could add money from my Revolut account via the app immediately. The cards arrived in a very grown up looking package, so the kids were thrilled and couldn't wait to use them.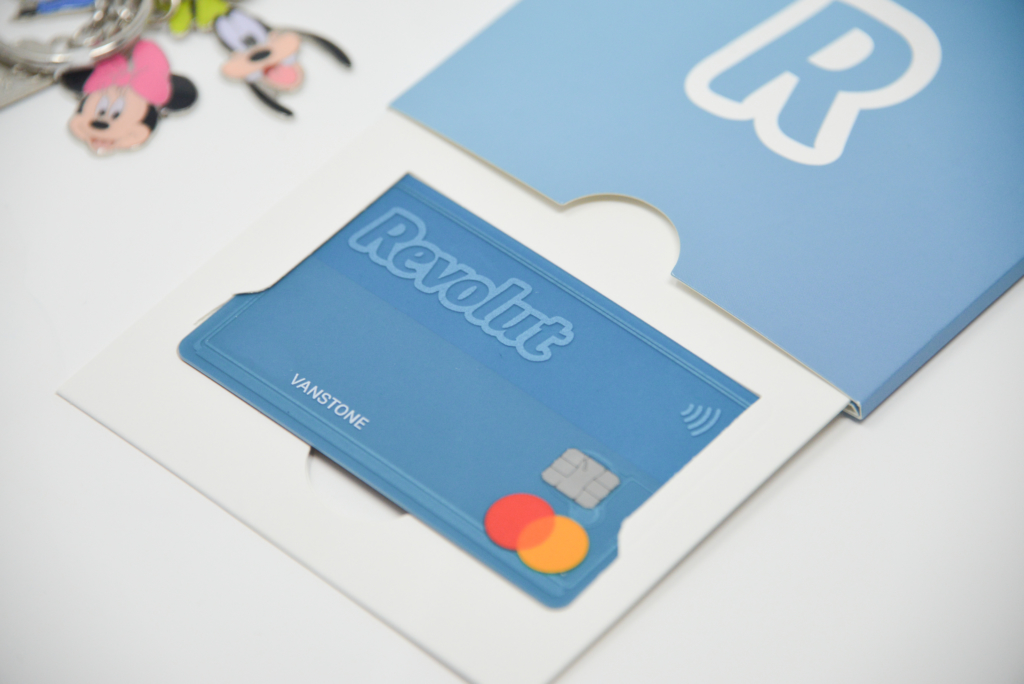 The kids are happy because they have a cash card which makes them feel responsible, and I am happy because I can see everything they buy and even download a statement. You get push notifications every time the child spends or withdraws money which is very reassuring for me especially with my 13 year old who does shop without me. Kids can keep track of their own money using the Revolut Junior app too!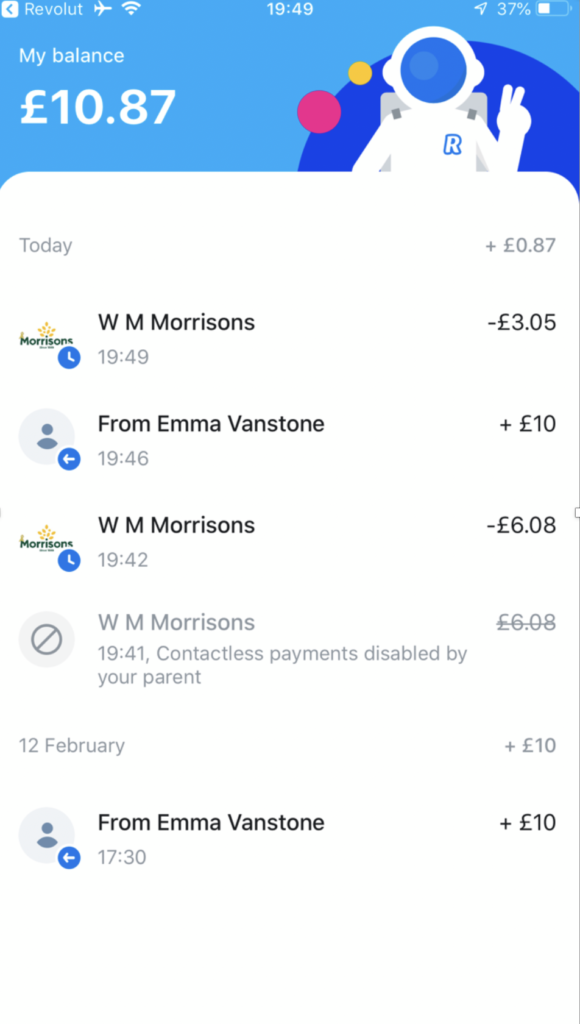 I'm hoping the kids will learn how to budget by having a set amount to spend rather than me just paying for things and maybe even learn to save money! We've never really done pocket money, but now I can instantly add money to their cards, so there's been a lot more asking what they can do to earn some extra cash, which is great for me.
I can't fault Revolut Junior at all so far and its fantastic to have one money app for the whole family. I can turn contactless, ATM wthdrawals and online transactions on and off via the app too. It's just so easy!
I took my youngest daughter out to use her card for the first time as she was a bit nervous to try it without me. I stood back and let her choose what she wanted to buy, take it to the till and pay with her pin as she beamed from ear to ear. It was a lovely moment!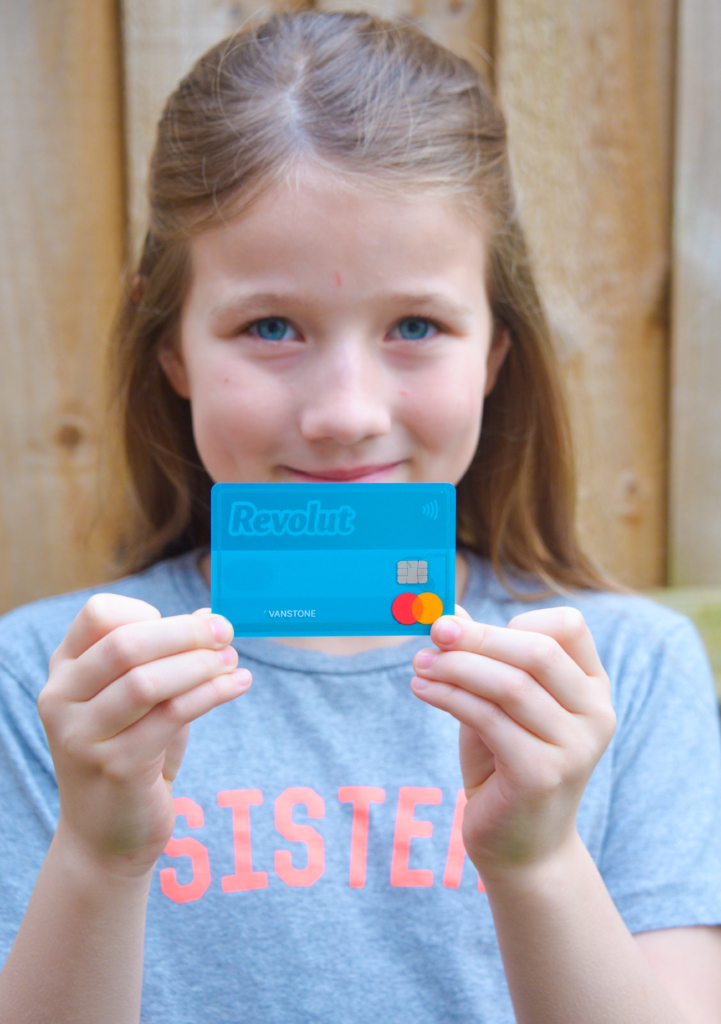 Why you should get a Revolut Junior account for your kids
Basically for all the reasons above. I will soon have three teenagers who will be out and about on their way to and from school without me, so it will be hugely reassuring to be able to check their spending via one app. If you have older children you'll know how difficult it is to monitor internet usage, mobile phone usage and social media, so having Revolut to keep me informed about their spending will definitely make life easier.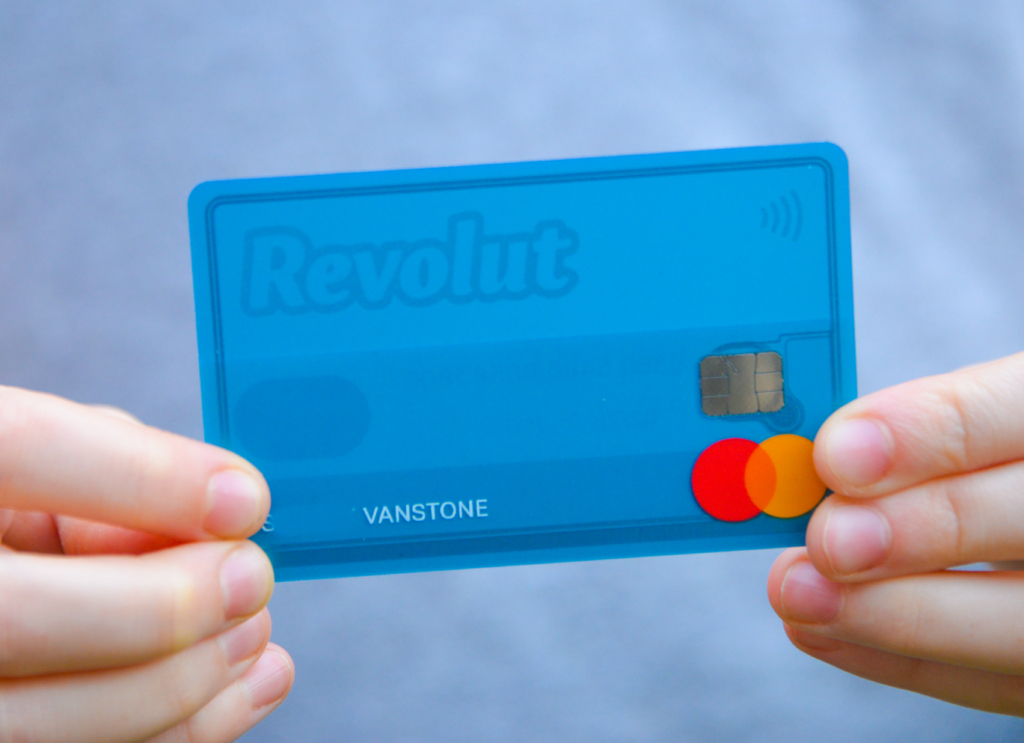 Upcoming Features
There are lots of new features coming soon. I'm especially looking forward to being able to set up tasks so my children can earn extra money ( and hopefully help around the house more ) and a regular allowance so they can really start to to learn to manage their money. The addition of vaults so they can save money for special occasions will be great for this too. I've found with my own account that if I move money into a vault I am less likely to spend it and can easily see how much I have saved, encouraging me to save more.
What is Revolut?
Revolut is a global digital banking app which allows you to spend all over the world while avoiding fees, exchange currencies, open multi-currency accounts, get money at any ATM, make payments and divide accounts with friends, as well as monitor your expenses and budget month on month. It's perfect for people who travel a lot and people who want to know where they're spending, basically it's great for everyone!
I've only been using the card a few weeks, but love how easily I can see where my money has been spent.
How do you set up an account?
Everything is done online and it's super easy…it took me less than 5 minutes to set up my account and even less for the kids accounts. You need to take a  photo of valid ID, but I had no problems at all getting verified. A basic account is free to open and there's no minimum deposit.
Why should you get a Revolut account?
If the no fees when spending abroad and snazzy budgeting feature haven't managed to convince you, how about the ability to stash money away to save or the fact that for just £12.99 a month you can get a Metal card, 24/7 concierge and airport lounges? You can freeze and unfreeze your card in seconds, so no more spending hours waiting to talk to a bank when you mislay a card, but most of all it's just really cool and almost effortless!
There are also some great brand discounts available with Perks Plus, you just open the app, navigate tio Perks Plus and they are all listed ready to be used. It really couldn't be easier.
Also, how awesome is my Metal card?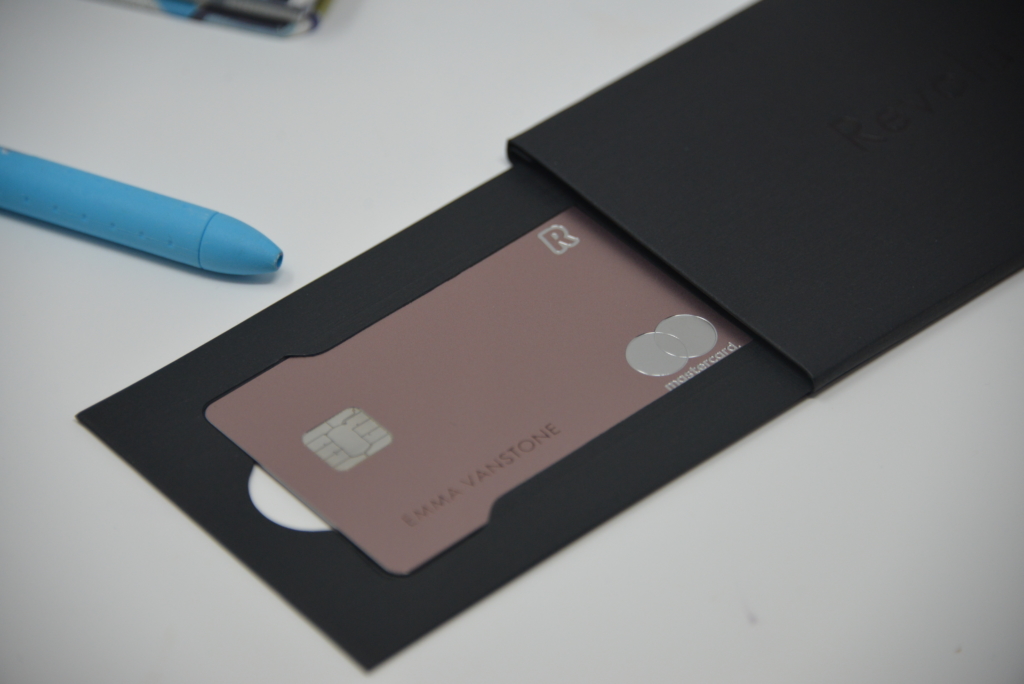 More information can be found here -> https://www.revolut.com/our-pricing-plans 
Post in collaboration with Revolut.