S enjoyed her splat painting so much last month that we've been having regular drawing and painting sessions together when Z is at school and H naps.
We chose our artist this month by flicking through The Art Book for children together and choosing something that looked fun. S was drawn to Rousseau's lush green leaves and funny looking monkeys, so that is what we did.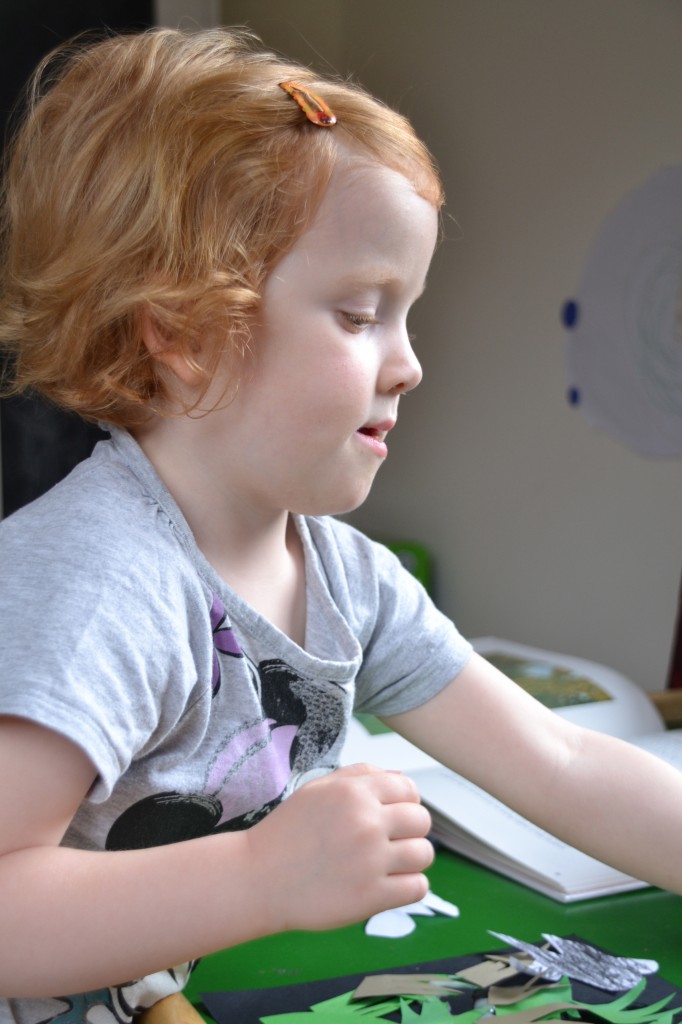 I cut out the grass shapes for her and she glued them on. The monkeys however are all her own work. The red circles are apples for the monkeys to eat!
Quite the masterpiece don't you think.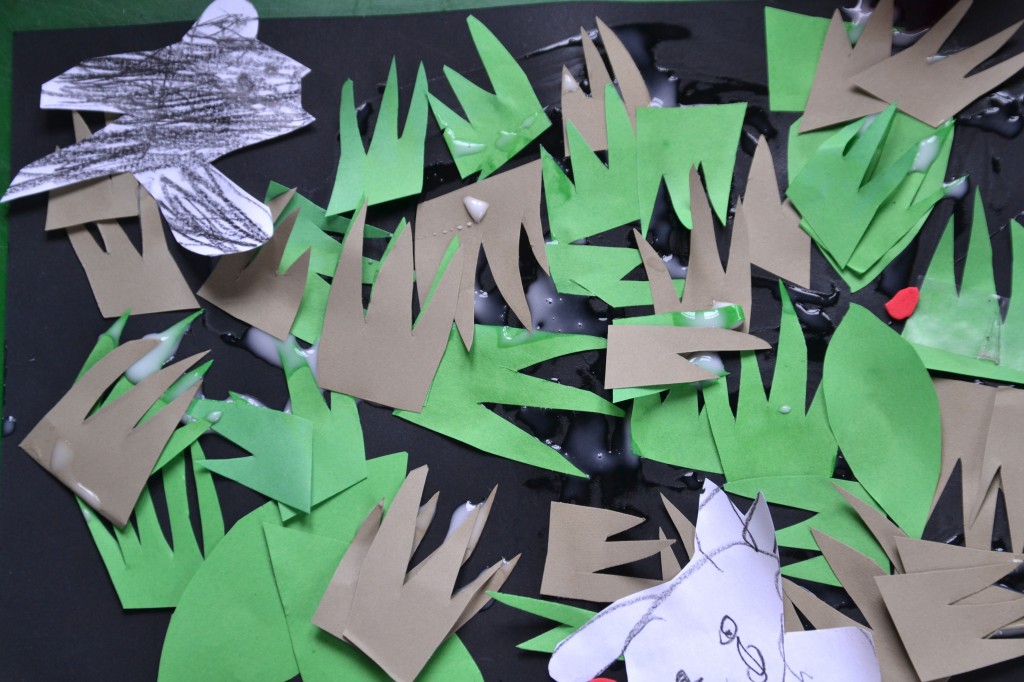 Linked with Kids get Arty at Red Ted Art.