We've been trying to teach little H shapes and colours. In an attempt to make it a bit more fun for her we did some printing with shape pads stuck to shoes.
I cut out some felt shapes and stuck them to her shoes using double sided tape.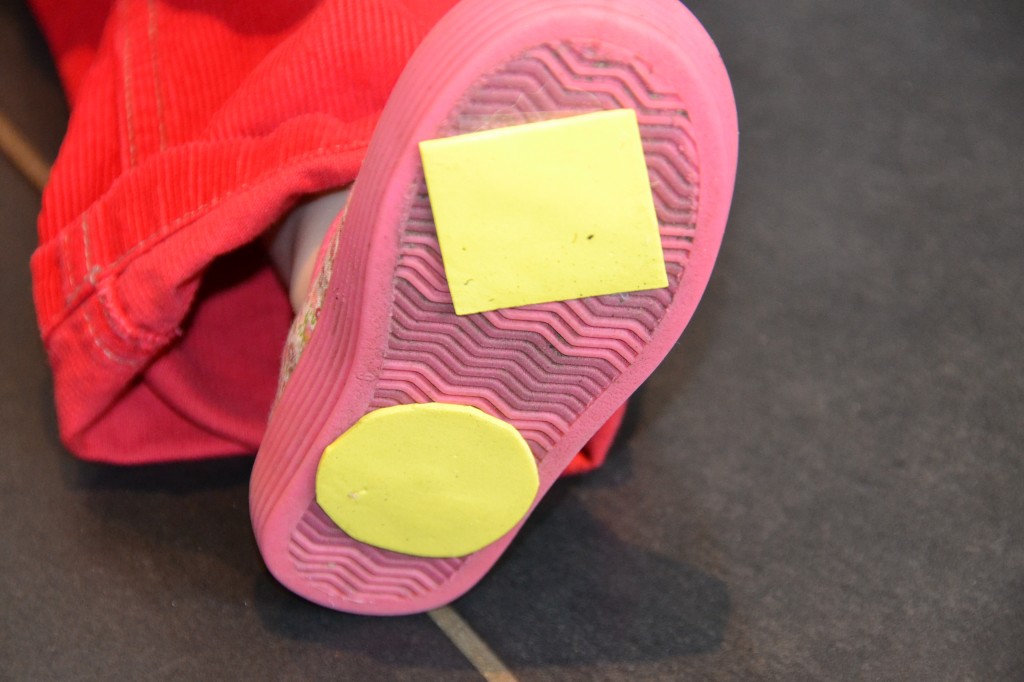 We painted the shapes on the underside of the shoe and then walked over some paper to make prints.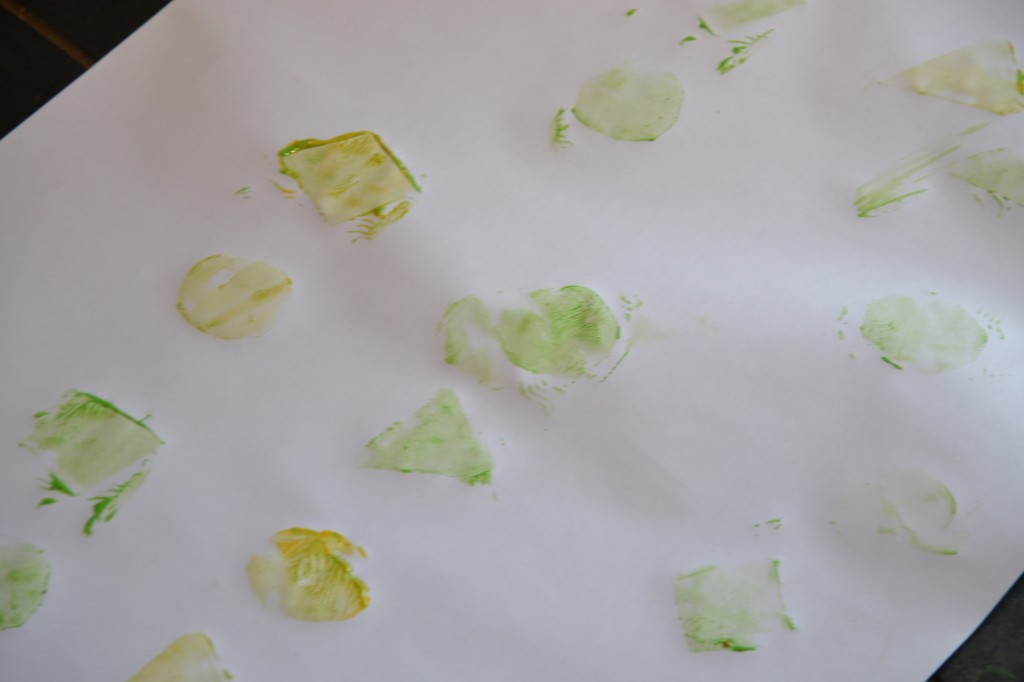 Even dolly had a go.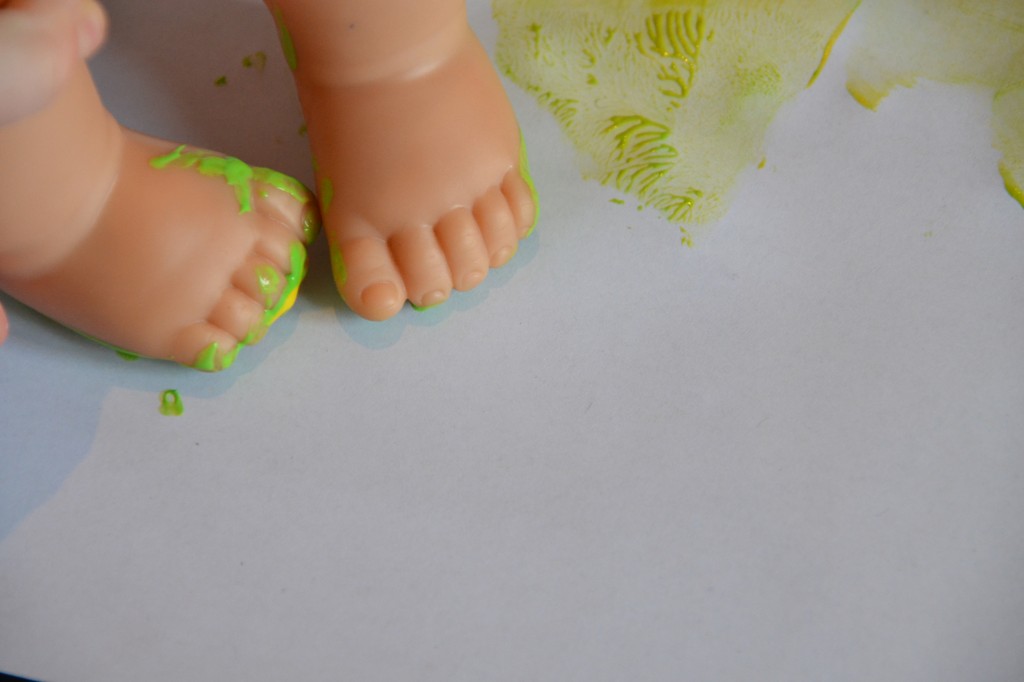 What do you think?