After a pretty miserable, sickness bug filled half term I'm dreaming of a holiday, a rest and some quality family time. We haven't been away apart from a rainy weekend in France since May 2016, so I am desperately in need of a break. We're currently trying to decide what to do this year. It's pretty impossible to go away on the cheap as a family of 6 so we can most likely only manage either a sun or ski holiday and are feeling very torn between the two.
Ski Holiday
Before children we would've chosen ski over sun in a heartbeat, sometimes going away more than once in a season, but if I'm honest I find skiing with kids a bit of a scary prospect. We were very brave and took the three biggest children away two years ago when they were 8, 7 and 5. It was a wonderful experience for everyone, but quite hard work and at times very stressful, but a great intro into the sport for the kids and made us realise what we'd need to make it easier next time. I'm actually a terrible skier, but LOVE snowboarding, however after 10 years of not setting for on a board I was very rusty. I cried when I fell off a button lift three times in a row on the first afternoon ( in my defence, it was very slushy at the bottom and the path of the lift was right on the edge of a drop that I kept sliding down ). We'd booked the kids onto private 2 hour lessons thinking that would give us a couple of hours to explore, but by day two Zak was so much better than the girls we had to split the lesson in half, meaning there was no time for us without the kids. The time after their lesson was just really hard as I just couldn't get my rhythm back on the nursery slopes, and didn't feel safe enough to help the kids beyond that.
There was one afternoon where Rob had dashed off to help Zak who'd fallen over on a different slope, I was helping a tiny Hannah down a run while Sydney waited at the bottom. It was only when we reached her that I realised she was in floods of tears and desperate for the toilet.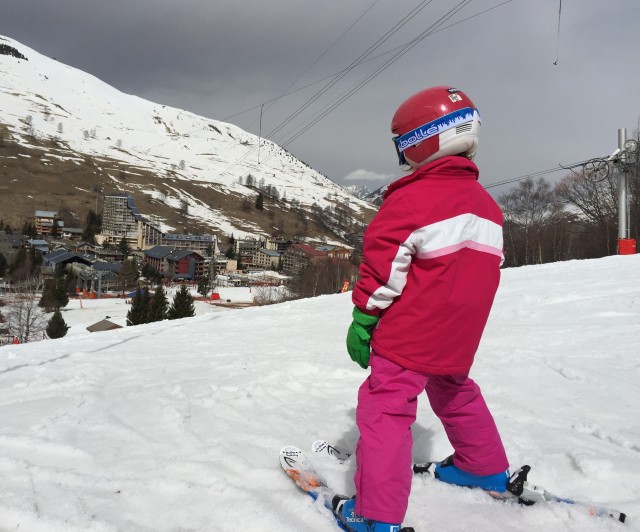 Despite all that, Zak is desperate to ski again and I really want to give it another go, as we love to be outside as a family and there is nothing better than the clean mountain air for making you feel alive. We stayed in a lovely hotel last time, but I'd love to try a catered chalet with childcare this time, preferably ski in – ski out as carrying 5 lots of skis and boots to the slopes was a bit of a daily mission.
Sun Holiday
I'm not the biggest fan of the sun myself, but I can't deny that the sunshine makes everyone happier and it doesn't feel like a real holiday without the sun on your back and toes in the sea. So far with kids we've visited Florida, Greece and France and had some amazing experiences and family time. This year I'm leaning towards going back to Mark Warner's Levante Beach resort in Rhodes as it's beauitflly located, the food is amazing and the childcare incredible. We've been three times and it just gets better and better the older the kids get. Watching Zak sail with his new friends without an instructor in the boat with them has been one of my proudest parenting moments so far. They all love kids club as it gives them a bit of independence from us and the chance to make new friends. I love kids club as i know the children are safe, having a great time and it gives Rob and I some rare time alone to play tennis, sail, SUP board or just enjoy the peace and quiet.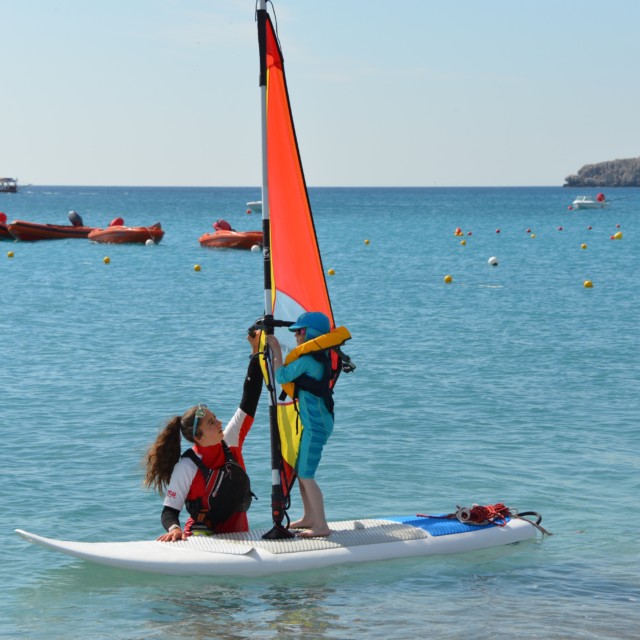 It's a difficult decision. What would you do?
SaveSave