S and H love to make up stories, they can spend hours making soft toys or little playmobil people chat away to each other. I love listening to them, and watching their imaginations grow by the day.
I've noticed that both the stories they make up, and for Z what he writes are heavily influenced by the TV they watch and books we read, it's quite scary just how sponge-like kids are.
We set about making some very simple puppets. I gave the girls some cardboard, lolly sticks and some eye stickers and left them to it. H generally usually only draws Monsters, so it made a nice change to have a person in a house and a little rabbit.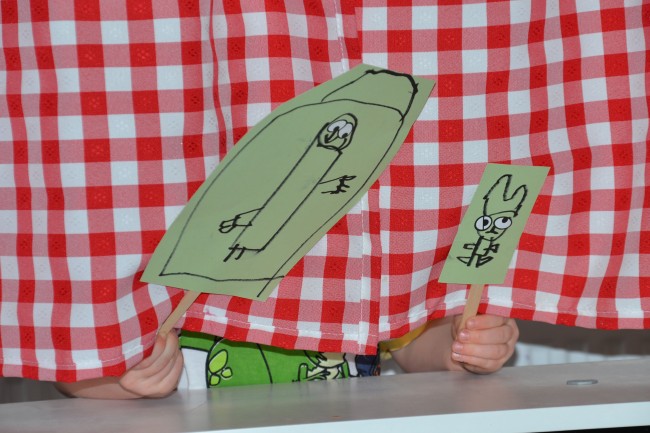 This kept the girls occupied for ages. After making the puppets they half planned the story and then put on a big show for me.
The endings were always subversive, which I think comes from having an older brother. It was a lovely way to spend a rainy afternoon.