We were very excited about trying the Stick Man trail at Alice Holt Forestry Commission site last weekend. Stick Man is one of my most favourite books and so we couldn't wait to help  Stick Man find his way back to his family tree and be reunited with his Stick Lady Love, and his Stick children three.
The trail at Alice Holt led us through the forest on a different route to our what we do usually, which made a nice change. There are markers to follow as you walk along the trail, each with fun facts and game ideas as well as learning about the importance of the forest for people and wildlife. We were with friends and it was a bit of a miserable day so rushed around a little but I can imagine if you had time to stop and take your time it would be a brilliant way to spend an afternoon.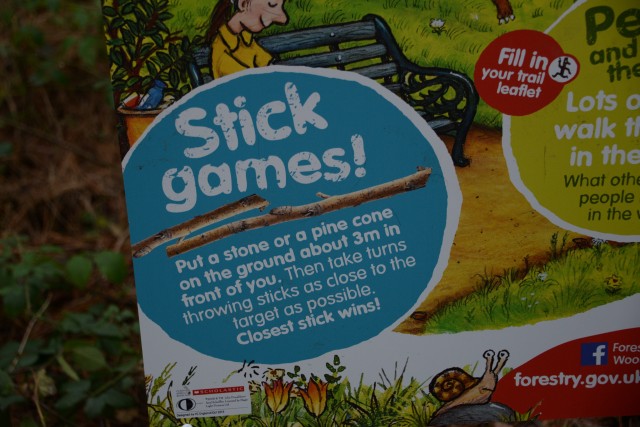 We'll definitely be going back to try it again and really take in the little details that make it such  special activity.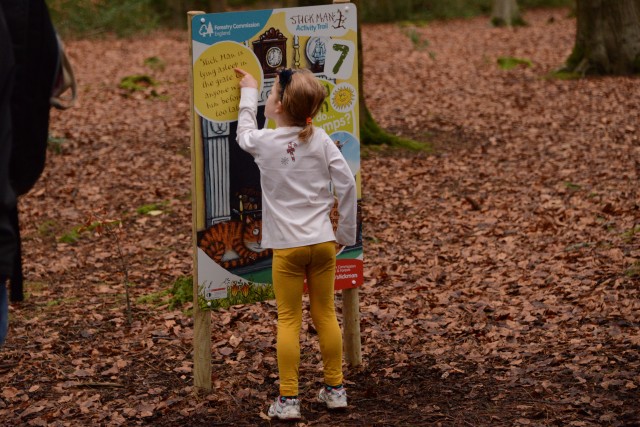 Sydney was very excited to find the Gruffalo's child in the forest too.
Do you like her top? It's from SelfieClothing and you can get 20% off your own selfie top using the code mummy20.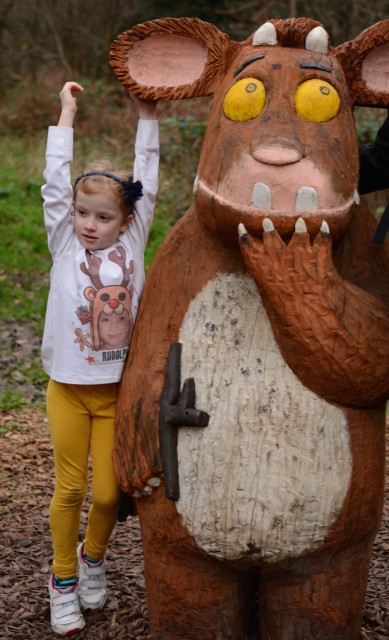 Look who else we found? The huge model of Stick Man is right at the end of the trail and well worth the wait.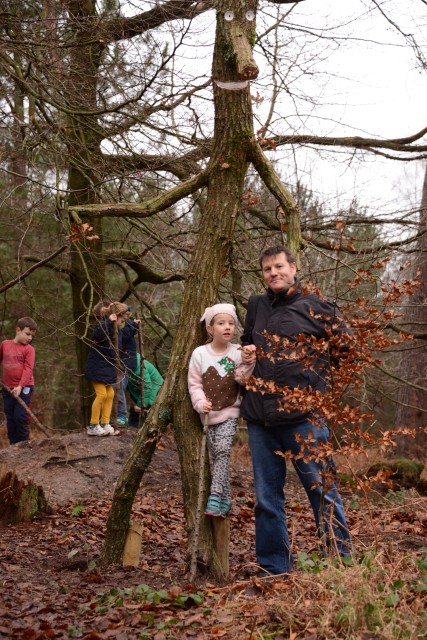 Activity packs are available for £3, which include a fun-packed activity leaflet, sheets to create your own Stick Man rubbing and pipe cleaners to make your own Stick Man, a chunky crayon and a pencil.
Based on the much-loved book written by Julia Donaldson and illustrated by Axel Scheffler, Stick Man is published by Scholastic and set to premier this Christmas on BBC One as an animated special. More info at www.stickmanofficial.com/film.
Why try a Forestry Commission Stick Man trail in a forest near you: www.forestry.gov.uk/stickman.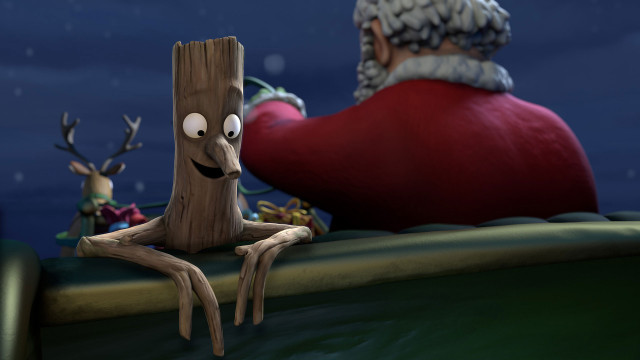 For more ideas for things to do in the forest see this great post from Science Sparks.