I remember the days when a holiday meant 2 or 3 weeks of relaxing, reading books by a pool and driving around California with the roofdown and Eminem playing. Or in winter we'd pack up our snowboards and head off to whichever resort happened to have the most snow and be cheap to get to. We'd return home de stressed and revitalised.
How things change.
Last week was our first trip on abroad with children. We weren't hugely adventurous, choosing the safe option of a quick flight to France. We turned up at the airport with 2 suitcases stuffed to the brim, 3 trunki's and a pushchair. I'd cleverly packed over the the previous week adding clothes as I washed and ironed them, meaning I actually had no idea what was in the suitcases.
Our stress levels reached a peak as Z, S and H zoomed around the busy airport on trunki's, our voices getting louder and louder with the increasing number of dirty looks from fellow passengers.
We were that family no one wants to  sit next to.
I'm pretty sure Zak's questioning of whether a nerf gun would be ok to take in hand luggage led to me being searched by the guards at passport control.
Easyjet seemed to understand that my patience was nearing breaking point and boarded us swiftly which meant little S has a good view of everyone boarding the plane.
Mummy look at that mans funny hair
Look Mummy he has white hair like my Grandad
Mummy, mummy why does that man look sad
We had a really great holiday, but it was not relaxing in the slightest. While Z raced down water slides with his Dad, I ran around the smaller pool chasing after two little girls neither of whom can swim and point blank ignored me when I begged them to stay together. The float jackets I'd ordered the previous week were a massively good idea, and quite possibly stopped my head exploding.
Our first trip to the beach was a total disaster. As soon as we stepped on the sand S flung off her crocs then SCREAMED as the sand was too hot, but refused to put crocs back on as they had sand in them. We were already carrying a tent, two bags, a pushchair and chivvying along H and Z so couldn't carry her. 20 minutes of crying later we reached the sea. H wouldn't go within 3 feet of it and Z bravely went swimming, accidentally swallowed some water, came up spitting everywhere and flatly refused to try again.
My hubby then spent an hour giving me evil looks as if it was my fault.
Despite all that, the kids had an amazing time. Z ended up loving swimming in the sea, H managed to go in as far as her knees and S learned to tolerate sand in her shoes.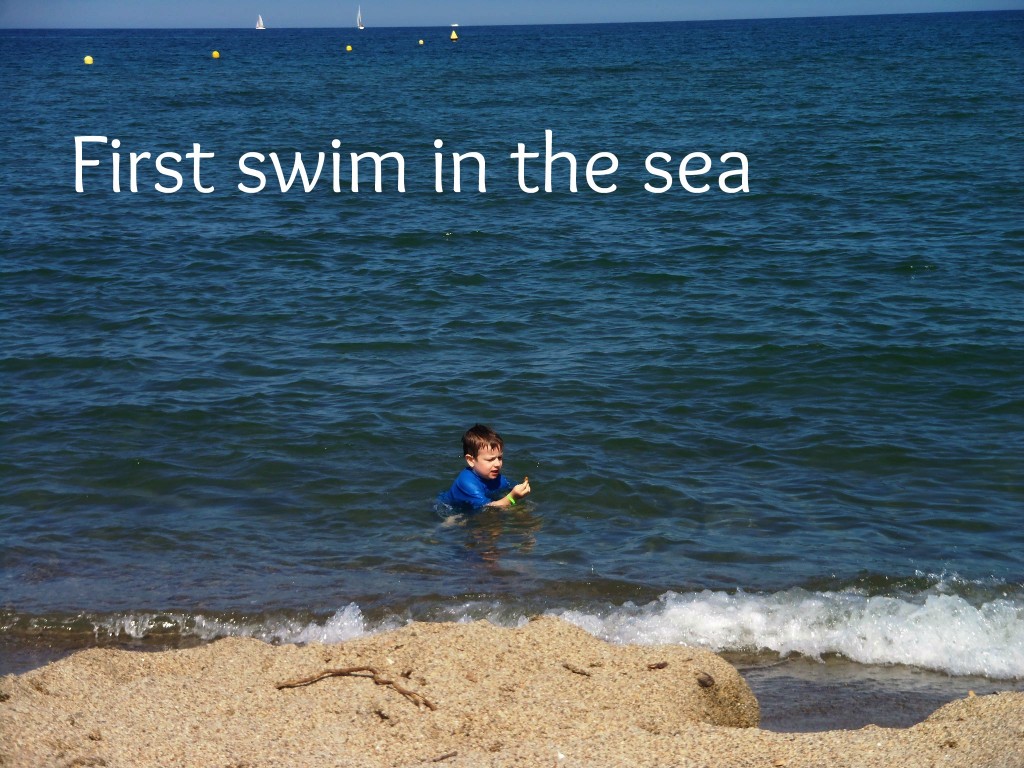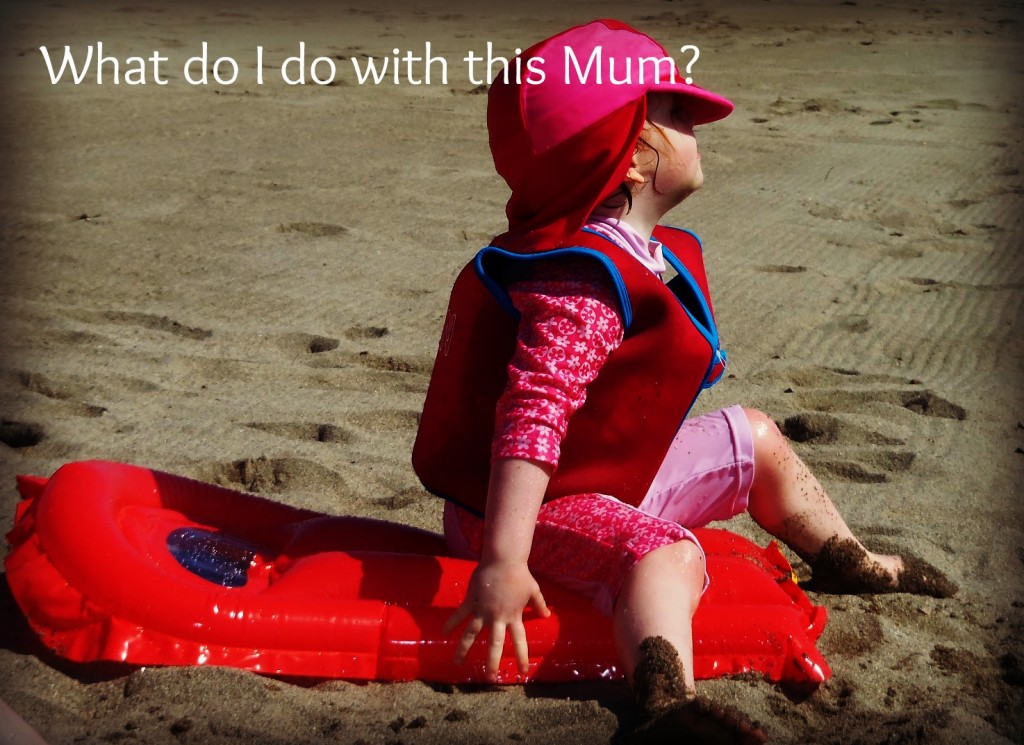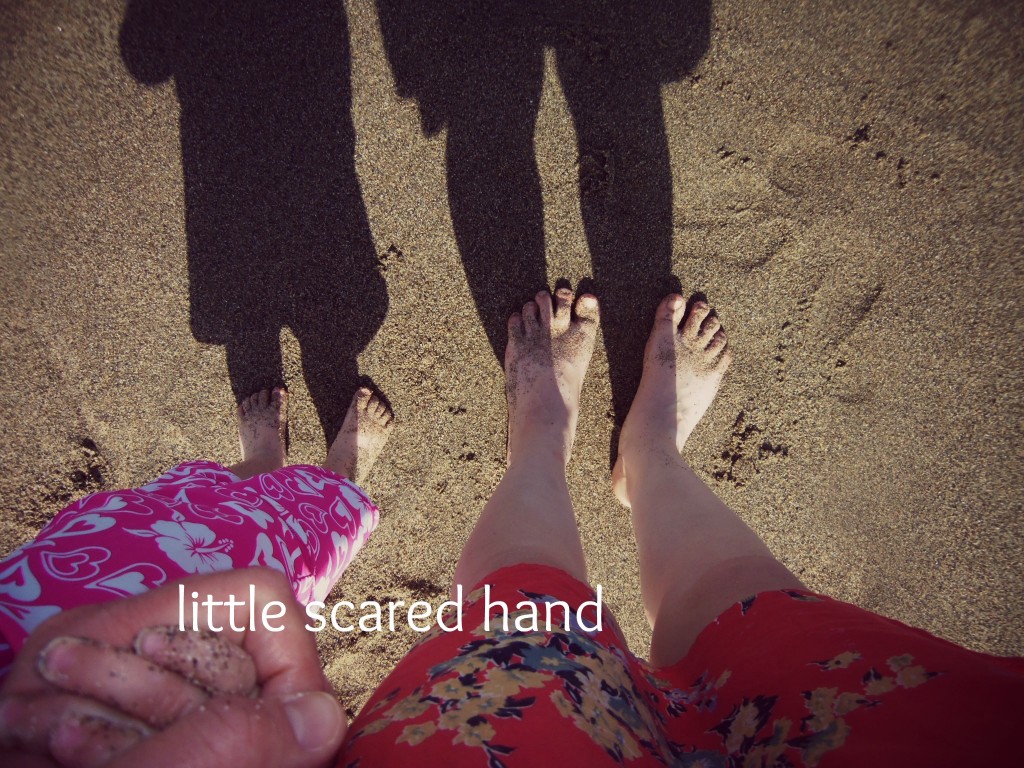 I'm also linking this to The Gallery where the theme is hands. We had lots of little scared hands on holiday.