As Charlie is my fourth baby his playdates are few and far between. I am so busy with the older children after school that quite often I need the time when they're in school to regroup and catch my breath.  I took him to a play group recently and he spent the first half an hour looking completely overwhelmed and shocked that there were other small people!
As he's now 1 ( how did that happen? ) I've been trying to make more effort at getting us both out and about and for him to make some friends his own age and as we've finally got some nice weather playdates are the perfect way to do that.
According to leading psychologist Amanda Gummer, playdates are great way for children to socialise and develop skills such as communication, turn taking and sharing. This is especially important for Charlie as I don't think he will go to nursery till he's at least 2 and I'd like him to be able to socialise with children his own age well before then. 
Charlie loves the bright colours and giggles in Teletubbies so making his first playdate themed seemed like a good idea. For me it's been lovely to go back to toddler type TV as it's been a few years since I've had the pleasure of watching Tinky Winky, Dipsy, Laa-Laa and Po.
To celebrate the brand new series coming to CBeebies on the 4th June, Teletubbies have created a FREE downloadable Playdate pack packed full of fun Teletubbies themed games, songs, activities and food suggestions, as well as hints and tips to ensure your playdate goes as smoothly as possible.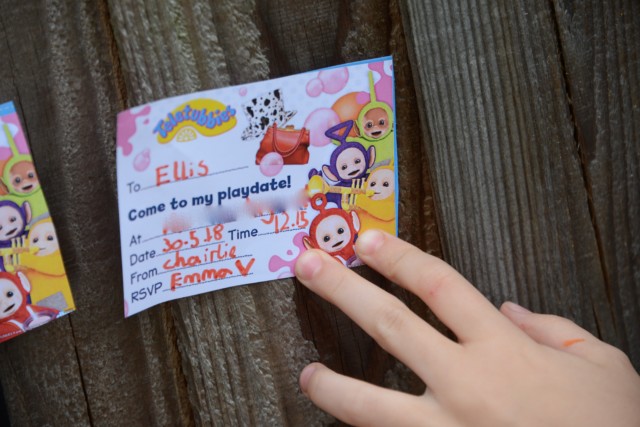 Our Teletubbies Playdate
I am very, very time short at the moment and to be honest quite often don't invite people round because I don't think my house is tidy enough, so just the small matter of tidying, cleaning and making food is generally all I can manage when we have friends over. Luckily for us, the Teletubbies Playdate Pack has everything you need for an extra special playdate and includes tips for hosting, invitations, decorations, recipe ideas and activities. My 7 year old has put in a request for Tubby Toast next week!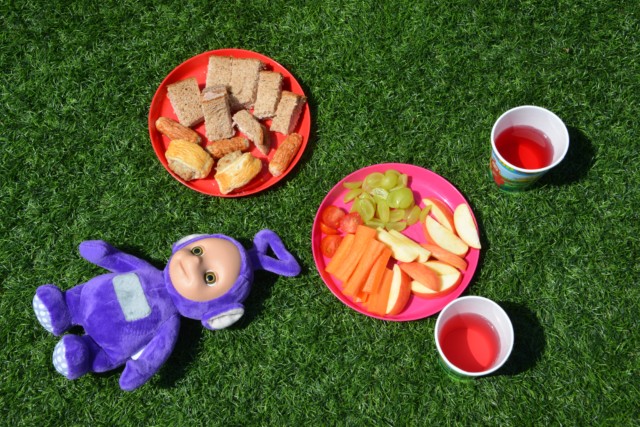 We didn't do much decorating as Charlie tends to pull things down and try to eat them, but if you have slightly older children the Teletubbies Playdate Pack has some fab ideas for how to decorate your home for a playdate. Older children could also make their own decorations! I do like it when a craft forms part of a playdate!
The pack includes triangular templates for some Tubby bunting – each triangle featuring a different Teletubby. I asked Charlie's big sisters to help with the colouring which they loved!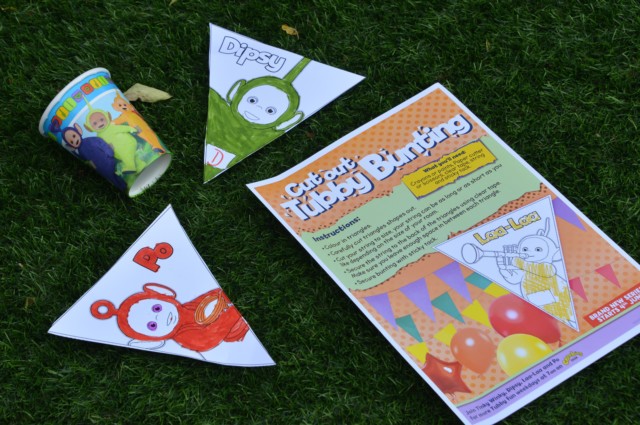 Charlie and his friedns were intrigued by the Inflatable Bopper Laa-Laa which doesn't fall over even if you try REALLY hard and the very chatty Tinky Winky toy.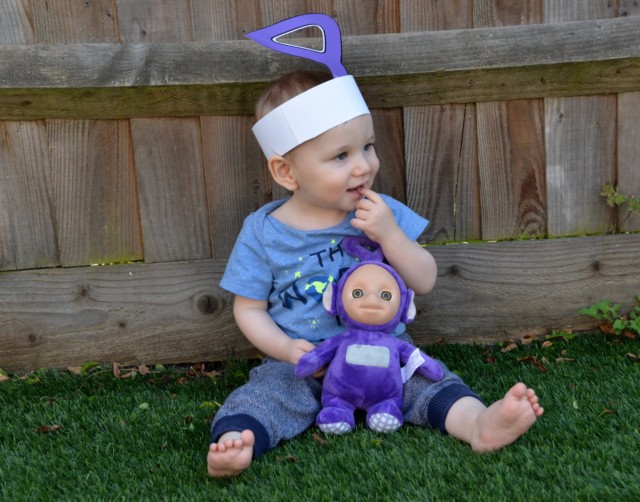 Charlie loved his #Tubbyplaydate and the downloadable pack was a simple and fun way to make it a bit extra special. We'll most definitely use it again.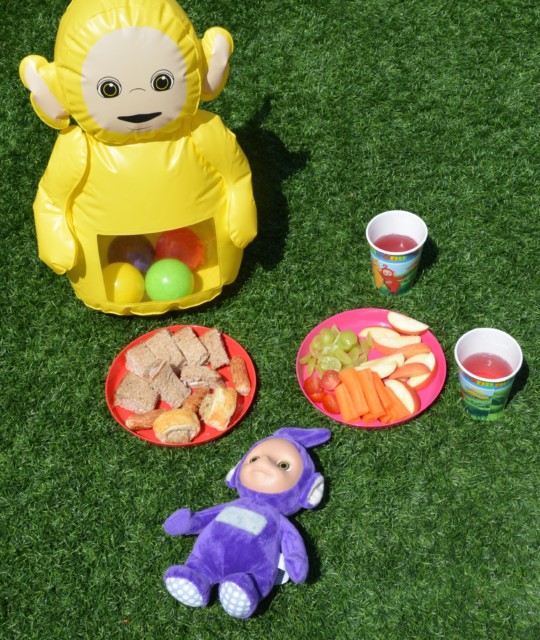 This is a collaborative post. We were sent some Teletubbies merchandise for our playdate and compensated for our time
SaveSave
SaveSave
SaveSave