Majorca is a popular tourist destination all year round thanks to its warm climate, welcoming locals and beautiful sandy coastline.
Majorca ( sometimes known as Mallorca ) is the biggest of the four Balearic Islands off the coast of Spain. Majorca is famous for its culture, tourism and history as well as its fantastic climate and scenery. It's no wonder tourists flock to Majorca every year from all over Europe.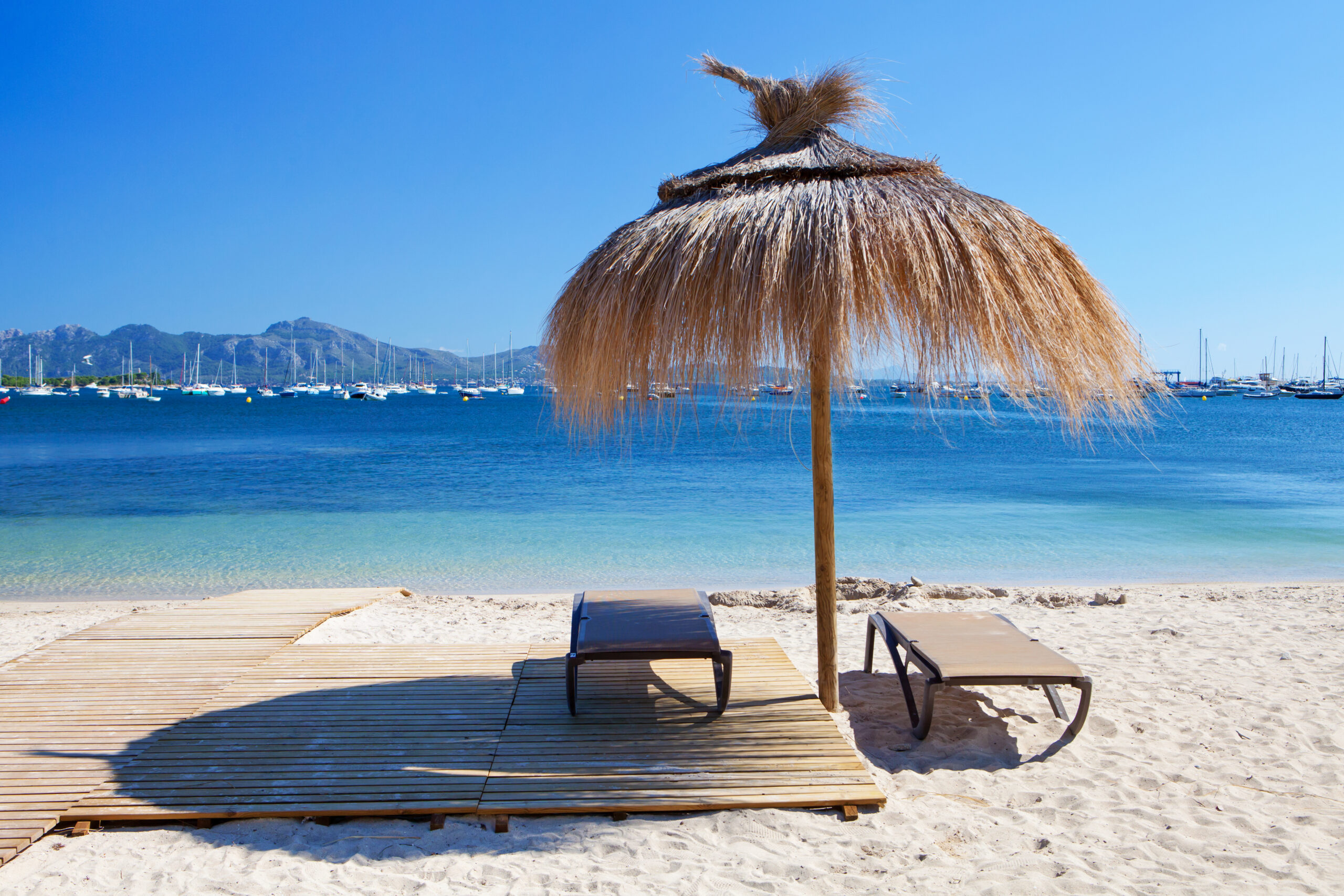 Family friendly beaches in Majorca
There are a vast array of hotels and family friendly lettings in Majorca for all budgets. Whether you fancy staying near the beach, in a town or somewhere in between you're sure to find something you'll love!
A trip to the beach with kids can feel like a big undertaking but Majorca's family friendly beaches make a day at the beach feel almost effortless. The popular beaches tend to have restaurants, toilets, and shops should you forget something.
Palmanova Beach – Near Palma
Palmanova beach is a 15-20 minute drive from Palma with shallow waters for little ones and plentiful water sports for older children.
There are playgrounds, toilets, shops and restaurants as well as lifeguards at certain times.
Palmanova is a great choice for families with younger children or a mx of ages. You can even hire a sunshade at peak times of the year.
Port de Pollenca
Port de Pollenca in the north of Majorca is home to two popular beaches. The bay is generally calm making it perfect for snorkelling and swimming. There are also lots of water sports available.

Palma Nova Beach
Palma Nova is a purpose built resort close to Magaluf with three popular beaches. The sand is white, the water clear and the facilities excellent. You can find watersports, playgrounds and lot of bars and cafes for if you just want to take a minute to admire the view.
Cala Mesquida
Cala Mesquida Beach has over 300 metres of gorgeous shoreline with wonderfully clear shallow waters, perfect for families wanting to paddle.
Cala Figuera
If you're after a beach that's less of a tourist attractor Cala Figuera could be just the place. There is a bit of walk ( about 15 minutes ) from the car park to the beach and it's quite steep so may not be suitable for small children, but the clear turquoise waters and brilliant snorkelling conditions make it well worth the effort!
The beach here is rocky and there's no equipment to rent so you'll need to be organised! The fishing town of Cala Figuera is close by if you want to make a day of it!
More things to do in Majorca
Visit Palma
No trip to Majorca is complete without a visit to the capital city. Palma is a buzzing, vibrant city full of beautiful traditional Spanish architecture, little cafes, bars, outdoor restaurants and shops.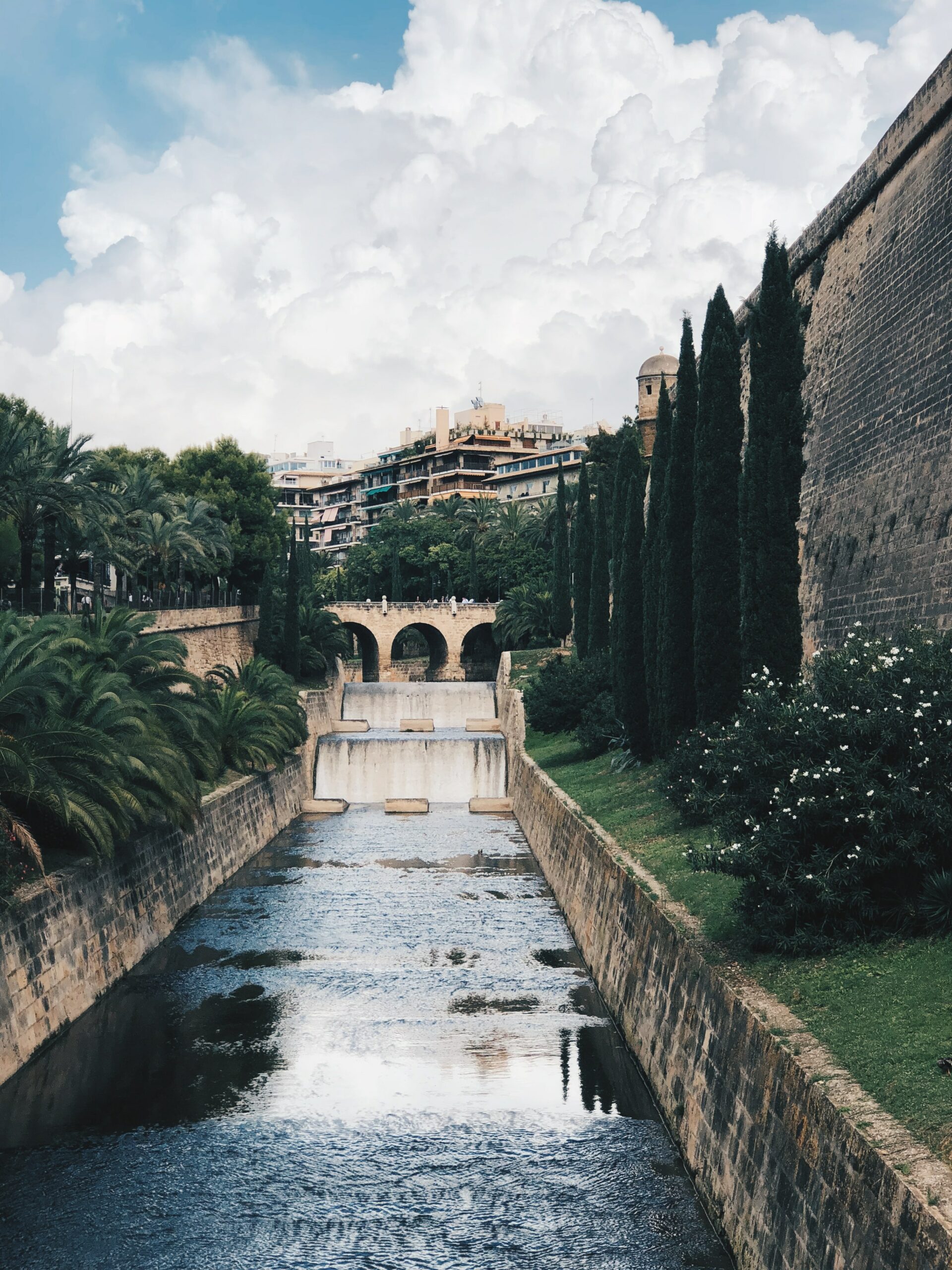 See a castle
Bellver Castle is a great place to admire the beautiful Palma Bay while learning a little about the history of Majorca. The 14th Century castle is an incredible piece of architecture set in beautiful grounds full of wildlife.
Find where the mountains reach the sea
The Serra de Tramuntana mountain range runs along the northern coast of Majorca. Adventurous visitors can test out the hiking and bike trails ( some are even suitable for children ) or you can catch a train or take a scenic drive. Whichever way you choose to explore the Serra de Tramuntana is a must see part of Majorca.
Collaborative post