I've been dairy free for the last four years and the only thing I really miss is a good old bar of Dairy Milk. Luckily there's a lot more dairy free chocolate choice today than there was four years ago. I've tried most brands over the years, some good, some not so good and all quite expensive compared to milk based chocolate bars.
Hotel Chocolat Nutmilk
Hotel Chocolat have a fantastic vegan range, but it is expensive. Their nutmilk vegan chocolate is my favourite. It's made with hazelnuts and tastes wonderfully creamy.
I'm also a big fan of Hotel Chocolat Hazelnut Latte sachets which taste like drinking a praline chocolate. They are incredible!
If you're not a coffee fan, Hotel Chocolat also have lots of vegan hot chocolate offerings including several different dark chocolate varieties.
For a very special treat, the vegan sleekster box is a great way to try several different types of vegan chocolate in one box.
H!P Chocolate
H!P is a new find of mine, and is a fantastic plant based, vegan friendly chocolate bar. H!P Chocolate is made from oat milk and comes in lots of flavours. My favourite is the salted caramel which I've just spotted comes in small bars as well as the full size packs. The cookies on cream flavour was also delicious!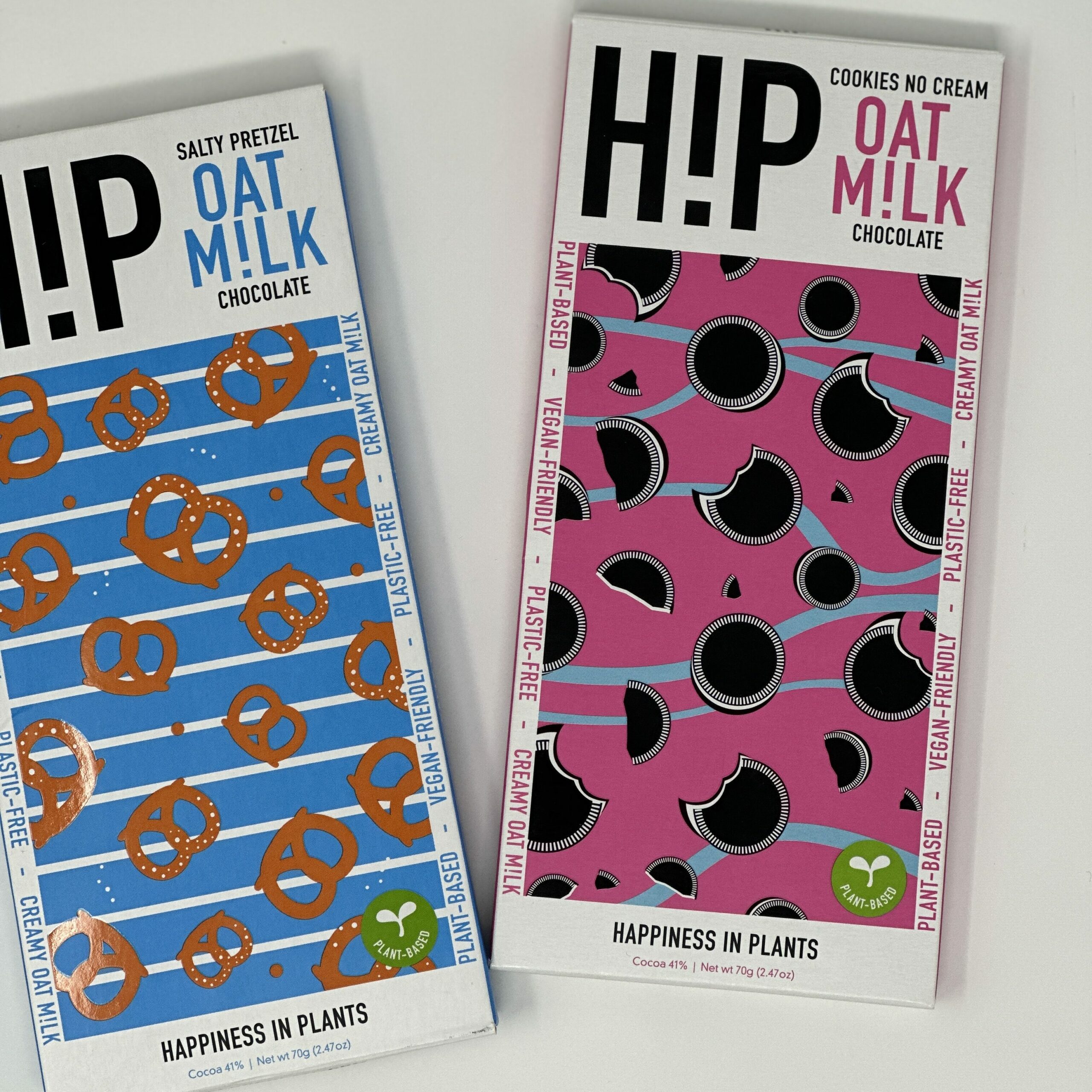 GNAW Chocolate
GNAW also has a brilliant vegan range of chocolate including hot chocolate stirring sticks and letterbox variety packs. My favourite from their range is the sea salt and caramel bar which is divine!
Tony's Chocolonely
If you like dark chocolate Tony's Chocolonely is the one for you and I've just seen they have a new lemony caramel flavour. I find Tony's chocolate to be very smooth and creamy with a lovely texture. Definitely a great option if you prefer a darker chocolate.
The best dairy free chocolate for kids
My favourite dairy free chocolates for kids are Moo Free Chocolates. They are reasonably priced, soya and palm oil free and they do special ranges for Christmas and Easter so kids don't feel like they are missing out. I can highly recommend the Moo Free baking drops too!
Do you have any vegan chocolate recommendations for me?