If I am honest, I have ended the year feeling a little flat, completely burned out from a manic November and December. Too much running around, trying to do everything and doing nothing very well. I also feel like I've failed the kids a bit, I've been on the impatient side, not able to turn off and relax, and haven't given them the quality time with me they should have had. This year I will be putting the kids first more…a prime example was the Christmas Fair at school, I wasn't meant to be helping, I was meant to be making sure the stalls had enough change, I thought that would mean I could walk around with the girls, let them play the games while I did my job, only someone didn't turn up to help, so I went on a stall, the girls "helped" which meant they basically begged me for 2 hours to look around….at the end I realised we hadn't even seen half the games…they hadn't had a good time…and my whole reason for helping was to help them, but I hadn't..my helping and being a very active PTA member actually made their experience of the fair worse, which isn't really how it should be. If Rob had been there it would've been a different story, he could've had the girls and my helping wouldn't have impacted them, but Zak had a party, which I didn't want him to miss out on, another example of me not knowing my limits, not knowing when to say "no", trying to make everyone happy and not succeeding.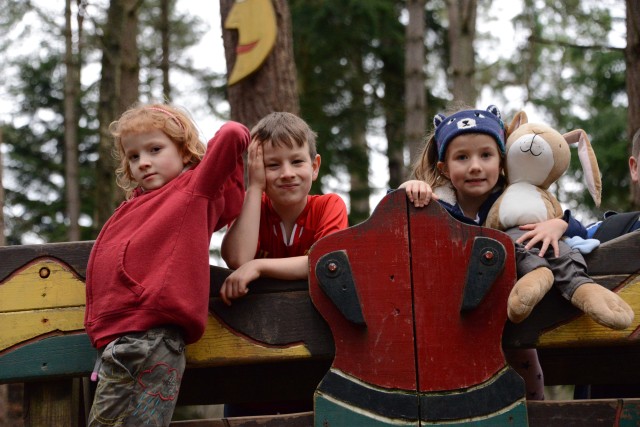 I definitely need to streamline our lives a bit this year, cut out the things we don't need to be doing and allow for chilled out time rather than constantly dashing from one place to another, which is not an easy task when you have one child in a gymnastics squad, one in a swim squad and another who also needs to be given those opportunities. I am hoping the key to a more relaxed life is organisation, if only I could have ballet clothes out ready rather then scrabbling around crossly 5 minutes before the class starts for example. I also need to prioritise my own work, set aside time and focus in the school day then after school is just family time.
It's not easy trying to juggle everything, keeping up with three children's social lives, trying to make sure no one misses out on anything, I probably need to cut myself a bit of slack, mostly I do manage ok, but I definitely feel stressed out at least 50% of the time and spent the first half of the year plagued by crippling tension headaches. This year I am going to try and look after myself better, and go snowboarding, and take us on lots of adventures….because when I took the time to look back on 2015 it was pretty adventure filled and did make me realise that the kids don't feel the stress or the pressure we do, they just make the most of the opportunities that arise, so I'll also be trying to create more opportunities for us, which probably doesn't fit so well with me doing less, but we shall see.
Happy New Year Everyone…I hope 2016 is a great one for all of us.