This photo was taken about this time last year, on the London Eye, a day trip we took just before Z started school.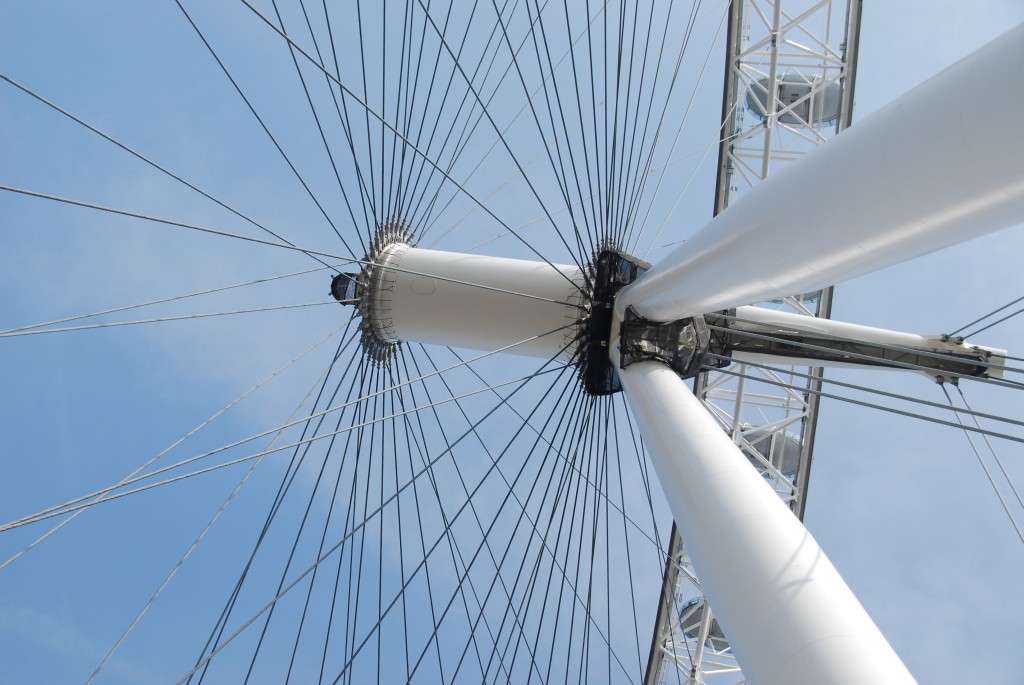 The last year has gone so fast, I can't believe that in less than 2 weeks my lovely little boy will start year 1. Before starting school he was shy, quiet and lacking in confidence, but now I have a little boy who shines, whose quiet determination surprises people and whose wonderfully creative imagination makes me grin for ear to ear. One day last week two people on separate occasions told me how happy he seems, I am immensely proud of him.
He (mostly) looks after his sisters and never complains if we can't do something his friends are doing because the girls are too little. I hear him kindly playing dollies, letting S take the leading role because he knows she likes it, asking her politely if he can please play the role of the 'Dad'. I watched him teach little H how to wash her hands properly, so now she scrapes her nails on the palm of her hand to get them clean. I see two little girls who look up to their big brother, and I wonder how I created such a little superstar.
I hope he realises that if he reaches for the sky he can achieve his dreams.
This post is written for The Gallery at Sticky Fingers. Thanks Tara for the great prompt.