I generally very proud of my children, they are ( mostly ) polite and kind, at least to other people, and well behaved when they need to be. A couple of weekends ago they were Flower Girls and Ring Bearer for their Uncle and were all just amazing. Zak performed his role confidently and very seriously while the girls were just the right mix of cute and mischievous. I was a super proud parent, and am so happy they got to experience such a magical day.
Sydney initially wasn't ever so keen on the idea of being a Flower Girl and if I'm honest even getting her to try on the dresses was difficult. Hannah smiled and twirled while Sydney squirmed and moaned, even the day before she was begging to wear a suit like her brother, but as always with my precocious 6 year old, she pulled it out of the bag on the day and despite her best efforts the dress is still remarkably damage free after a day of lawn gymnastics and space hopper races.
Zak is growing into a such a confident young man, very different from the shy, timid little boy I used to know. He danced into the wedding breakfast by himself in front of everyone, followed closely by the rest of the wedding party and charmed everyone he met with his endless polite questions.
It was the most lovely day filled with lovely memories we'll treasure forever.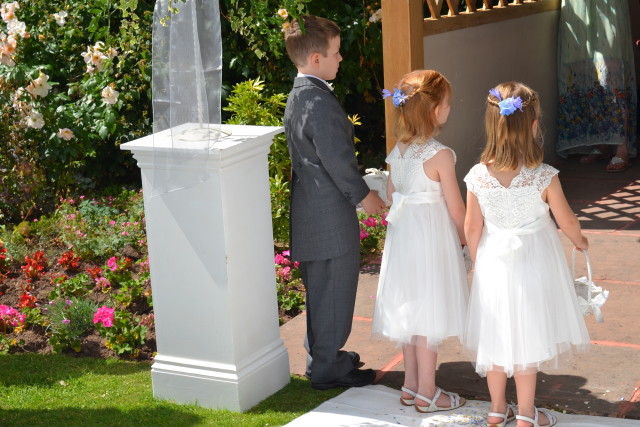 Gorgeous little girls.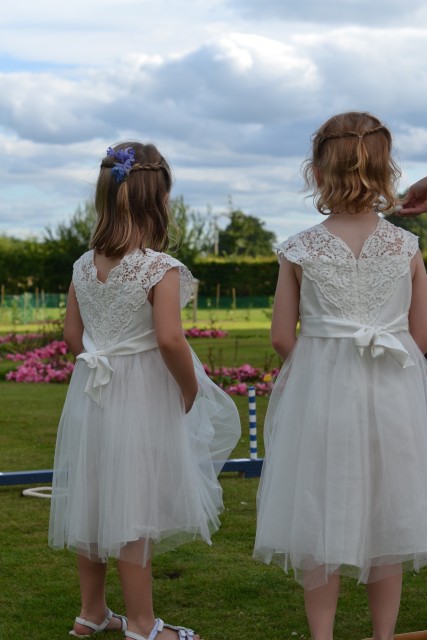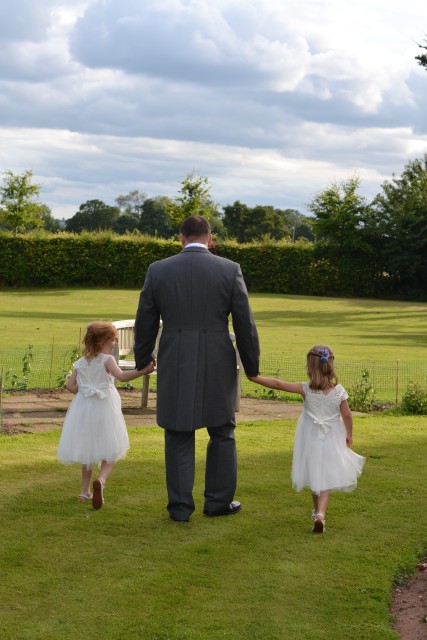 Someone got a bit bored during the ceremony…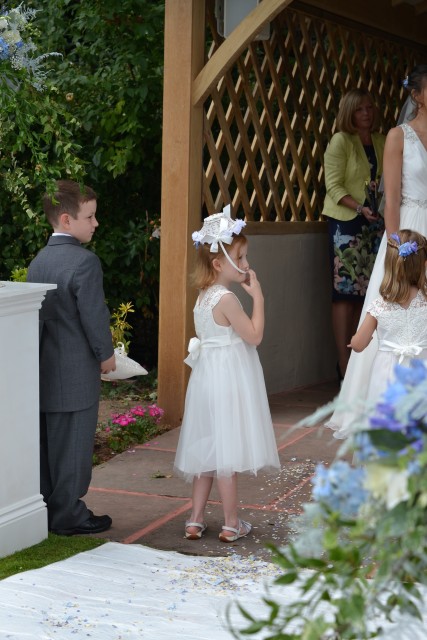 Sydney doesn't let a dress stop her practising gymnastics.