The girls absolutely love Playmobil. H can spend hours lining the people up and making them talk to each other. It has been amazing for helping her imagination grow, I could watch her play with it for hours.
We've tried to be a bit more adventurous with how we play with it recently, here are some of our favourite ideas.
Make an outdoor garden.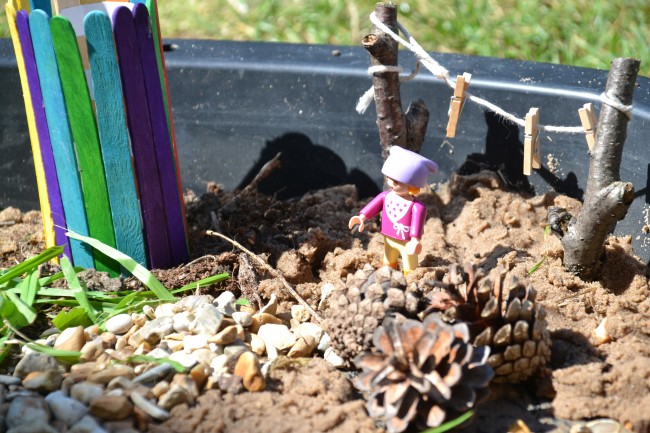 How about a tent?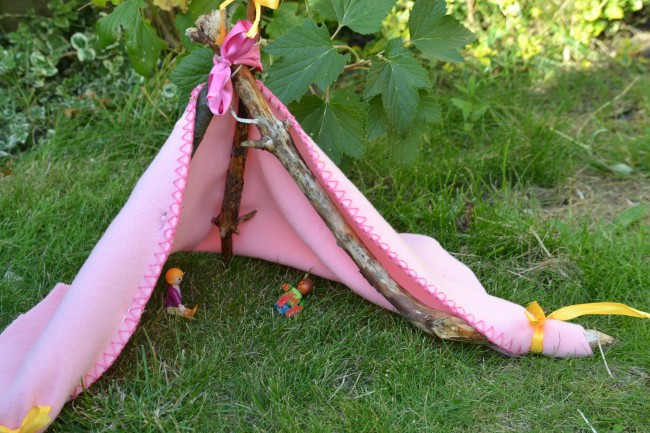 Counting practice?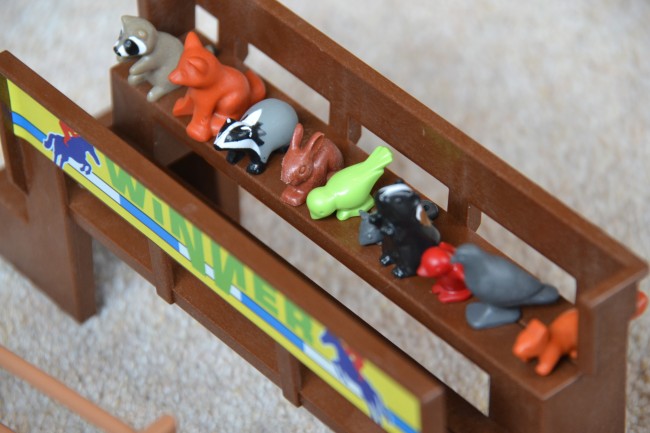 Make a raft and sail your people down a little stream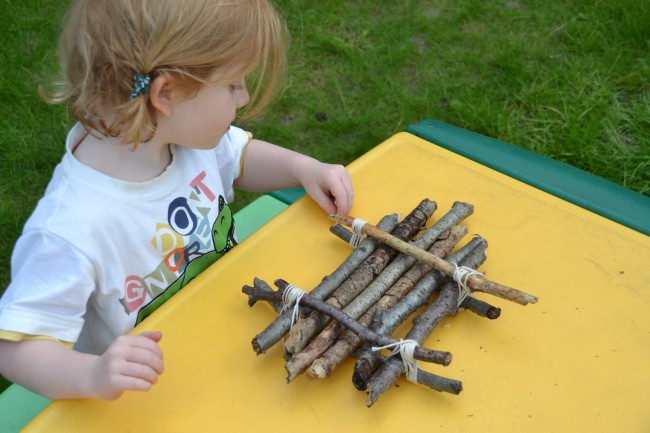 How about some messy play with some added letters?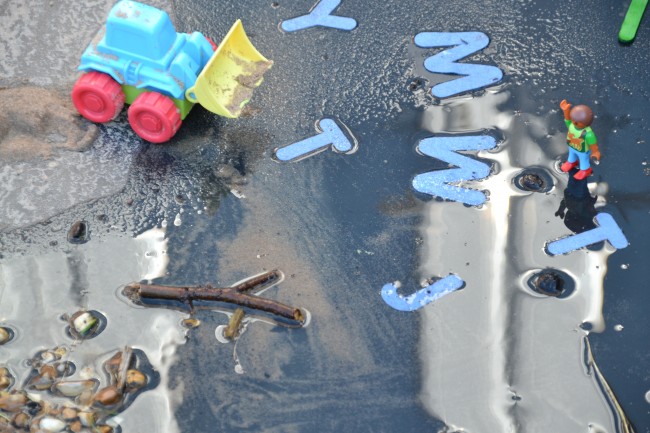 H likes to make up stories, in this one the baby was taking a ride in the recycling truck.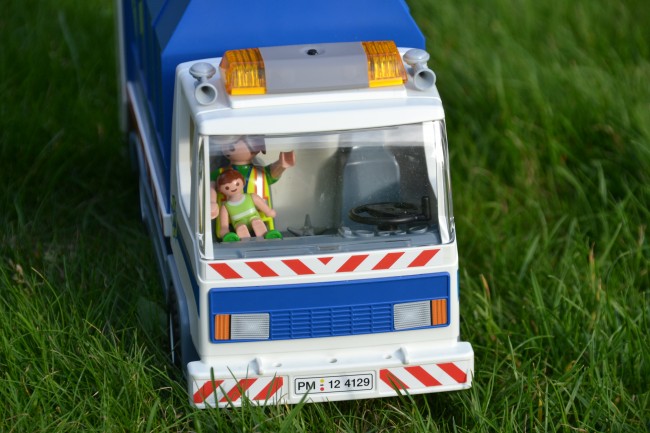 How do you play with your Playmobil?