We've got a great guest post today all about festive Christmas treats! We're big fans of got chocolate and marshmallows whilst watching a film, so think it's a great list! What are your favourite festive treats?
It's the most wonderful time of the year, but sometimes Christmas can feel like a mad dash to get everything done. There's so much buying for others and rushing round in this season, it's easy to forget how to relax.
If you feel like some treat-time this festive season, here's some of the best ways to treat yourself and others over Christmas.
Films
Maybe it's an animation one for the kids, a classic to relax with on Boxing Day or the newest comedy release, it's easy to access loads of films for Christmas. If you're snuggling up with the little ones on Christmas Eve, Sky Movies Disney channel is just the thing. No matter how excited they are, they're bound to love one of the great stories available on there. Netflix and Amazon Prime have also got a huge selection of movies for adults and kids alike, from old classics like Casablanca to newer ones like Monsters, Inc.
Hot Chocolate
The ultimate festive drink is hot chocolate – a perfect to warm you after a walk in the cold. Treat yourself to a really delicious one that's easy to make, try the Tassimo Milka disc – simply slot it into the machine and you'll have a velvety chocolate ready in no time. And it's quick to rustle up for those unexpected guests!
Marshmallows
And what goes best with hot chocolate? Marshmallows! You can keep a stock of mini
marshmallows in the cupboard to make any of the hot drinks you serve even more of a treat. John Lewis have snowman marshmallow lollies available – perfect for the kids to dunk in hot chocolate and watch as they melt. And at only £3, they're a good stocking filler too.
Cosy Pyjamas
There's nothing better than a new pair of PJs at Christmas and it's a big tradition in lots of families!
And they don't have to be Christmas-themed jammies at all. There's plenty of choice out there for the kids (and big kids), from onesies to big snuggly dressing gowns for Christmas morning. Though, these pure cashmere lounge pants from M&S look exceptionally comfy!
Bath Stuff
One of the best ways to warm up at Christmas is to take some "me" time and have bubble bath.
Light some candles around the tub and throw in some delicious smelling bath treats. Lush even have
Christmas-themed bars and bath bombs that sparkle! The kids will love them too, if you can bear to share…
And after your bath you can pop on your new PJs, curl up with a hot chocolate and marshmallows and watch a film – perfect!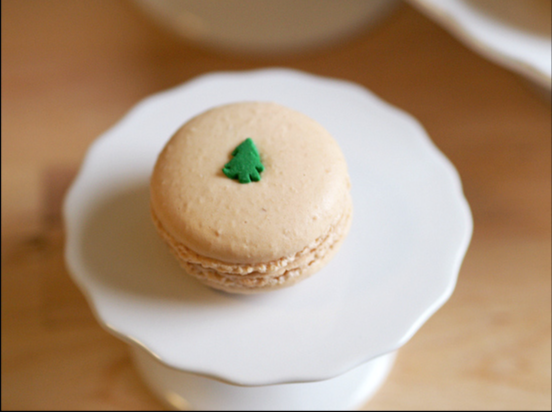 Image credit: abakedcreation