Before we had children planning a holiday was easy. We'd find somewhere we wanted to go, check we could afford it, get the time off work and book.
These days with three children in tow, things are not so straightforward. We need to make sure the travelling time is not too long, three moaning children for 10 hours wouldn't be the greatest start to a holiday. The girls also get extremely car sick, which makes everyone dread long car journeys. We have to make sure there'e enough to keep everyone entertained and happy when we get there. A week of 'I'm bored' isn't going be any fun for anyone. Then there's the cost factor, it costs an awful lot of money to take a family of five away somewhere nice. Despite all that, we have managed some wonderful family holidays together, and they haven't all cost a fortune.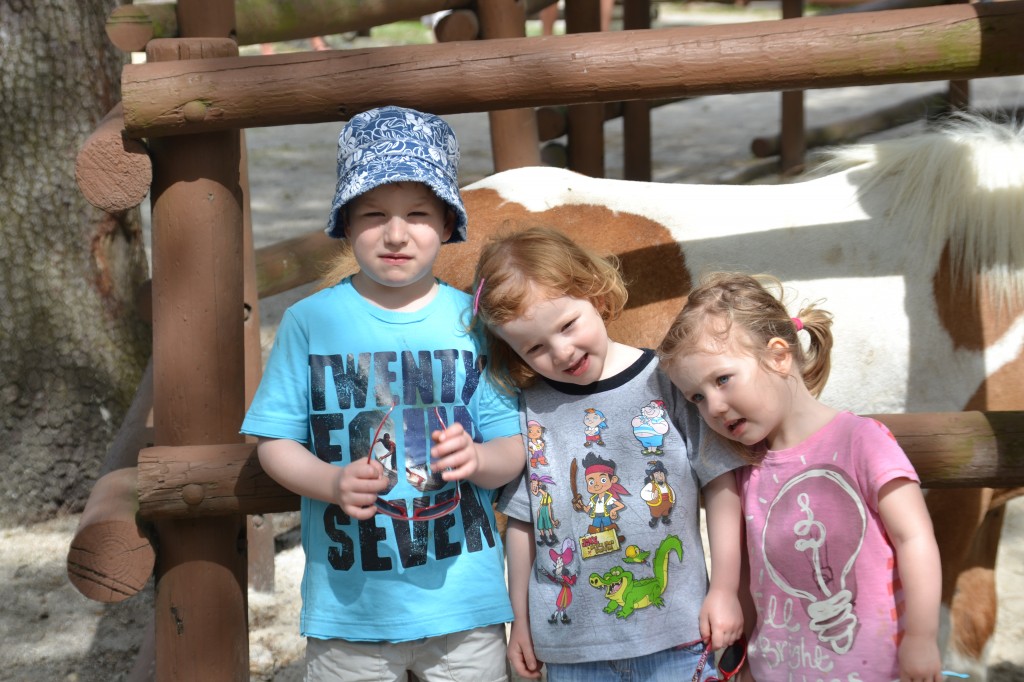 These are my top picks.
Walt Disney World, Florida
I know it sounds an obvious choice, but last year when we desperately needed a break, Disney World saved us. We stayed in a beautiful Disney Hotel, all our food and drink had been pre booked, the transportation was free, we could wander in an out of the parks as we pleased. It was pretty much stress free, and believe me that's not something I have said about anything since. We'd go back in a heartbeat.
Al Fresco Holidays, Europe
We've done a few Al Fresco Holidays with friends. These are great because once you get there everything is on site, so it's a short walk to the pool, restaurants and beach. I'd say this is a great budget type holiday for young families. The first time we took the car on the ferry to France, the second time we took advantage of  Long Stay Parking at Gatwick and hired a car at the other end. Both options worked well for us.
Mark Warner
I'll confess, I've never been on a Mark Warner holiday, but lots of my friends have. I've only heard good things. Again everything is on site, so you can relax once you arrive and the childcare and food is meant to be amazing. One day, I'd like to try one of the Greek resorts, as I've never been to Greece and always wanted to go.
Carnival Cruise
My bloggy friend Penny has just returned from a Family Cruise with Carnival Cruise Line, it sounds just perfect. I do like the idea of travelling and visiting lots of different places with the kids and a cruise seems like quite and easy way to do it, especially with the added benefit of all the entertainment on board.
Center Parcs
If you want to stay nearer home, we've had some great weekends in Center Parcs, I actually can't wait to take mine back now they are a bit older and able to make the most of all the sports activities.
Have you travelled much with your children? And where would your dream destination be?
This is a collaborative post