To say I was a little apprehensive about a 9 hour flight with three children under 6 is a bit of an understatement, but it actually went surprisingly well. Here are my top tips.
Travel light on hand luggage, we've been those people struggling with three trunki's, a pushchair, and a rucksack each, it was no fun at all.
Weigh bags before leaving for the airport, you don't want to be reorganising in the check in hall as we were.
Leave in plenty of time, we never get to the airport early enough to enjoy it and always end up running for the plane.
Buy kids headphones for the flight, the standard issue ones were way to big for my toddlers head. We were a little concerned that the volume limiter on the ones we bought would mean the kids wouldn't be able to hear over the background noise, but they were more than loud enough.
Load iPads, phones and any other gadgets with kid friendly apps and make sure all are fully charged before leaving. Don't forget the chargers either.
Take a pack of cards or some travel games. Z and I played a lot of rummy on the journey out.
Let the kids choose a magazine for the journey. I never buy magazines so this was a big treat and kept the girls occupied for a long time.
Book children's meals on the plane if your kids won't eat standard meals. We forgot and had quite hungry children.
Take snacks on the plane, our airline ran out towards to the end of the flight which made for a moany last hour or so.
Take spare clothes for the kids. We had a couple of spillages so were grateful for fresh T-shirts.
Take a small bottle of hand sanitizer, plane toilets are not the nicest place.
If you have a loyalty card which gets you into an airport lounge, use it. The clean, quiet, food and drink filled lounge was a much needed sanctuary from the busy airport and made our short wait very calm and relaxed. You might want to steer the kids past the swinging chairs though.
Don't plan anything for a couple of days after you return. We all slept for 4 hours in the day and then the kids another 16 hours at night the day we came home.
Exciting Update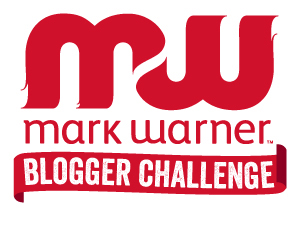 We're super excited about being Mark Warner Ambassadors this year and cannot wait for our holiday in June.
Mark Warner have just launched a series of monthly challenges, this month you could win £200 of Kiddicare vouchers and if you complete all the challenges you'll be entered into a free prize draw to win one of three Mark Warner Holidays!
For the first challenge:
Tell us about your experiences of travelling with your little ones for the first time or any precious family holiday memories. Plus your top tips to pass on, packing essentials, how not to do it and of course cute holiday snaps are encouraged.
See here for full details and T and C's