Z brought his bucket of soldiers to me yesterday and said, 'have you seen what my soldiers are saying?'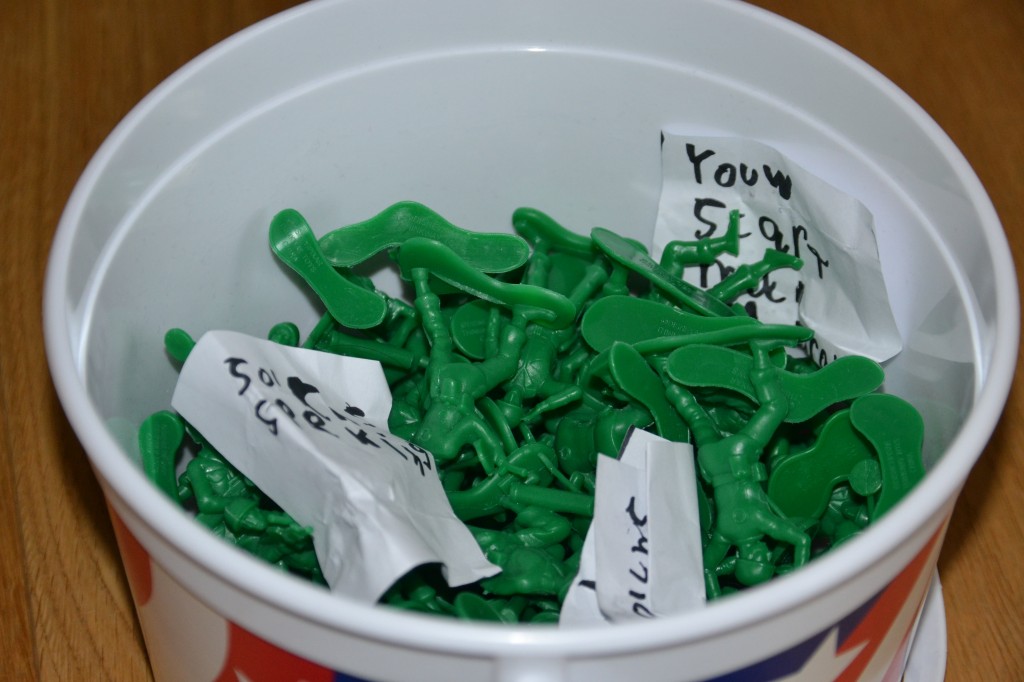 He opened the box to reveal lots of bits of paper all with snippets of conversation from his soldiers on them. It made me laugh a lot to imagine the soldiers all chatting away to each other in their box.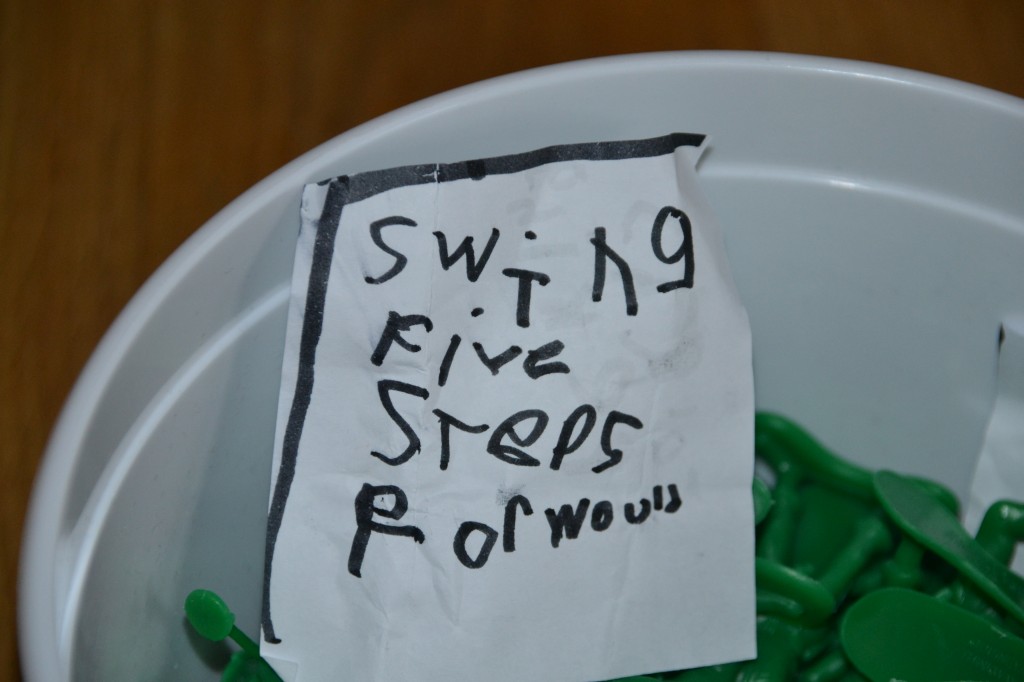 I'm going to encourage him to keep doing this, as it seems a really fun way to encourage reading, writing and creativity.