Transforming your living space can be daunting, especially if you're on a tight budget. But it doesn't have to be! Creativity and resourcefulness allow you to create your living space into a comfortable and stylish haven without breaking the bank. Here are some tips and ideas for transforming your living space on a tiny budget:
Rearrange Your Furniture
Sometimes all it takes to transform your living space is to rearrange your furniture. Experiment with different layouts and configurations to create a new and fresh look. You can also repurpose furniture from other rooms for your living space to have a new feel.
Add A Fresh Coat Of Paint
Painting your walls can be an inexpensive way to transform your living space. Choose a colour that complements your furniture and décor and creates the mood you want for the room. You can also add an accent wall to create a focal point and add interest.
Shop Secondhand
Thrift stores, garage sales, and online marketplaces can be valuable sources of affordable furniture and décor. Look for pieces that can be refurbished or repurposed to fit your style and needs.
Add Some Greenery
Plants are an excellent way to bring life into your living space. Plants also purify the air and create a calming atmosphere. You don't need to spend much money on plants, either. Instead, consider buying some inexpensive succulents or small potted herbs. You can also propagate plants from cuttings or swap plants with friends.
DIY Décor
Get creative and make your décor! Plenty of DIY tutorials and ideas online can help you create unique and stylish pieces for your living space. From wall art to decorative pillows, the possibilities are endless.
Single-Storey Extension
Consider a single-storey extension if you need more space in your living area. Single-storey extension costs can vary depending on the size, design, and materials used. However, it is possible to keep costs down by choosing a simple design and using inexpensive materials.
Set a Picture Ledge Up
A picture ledge is a fantastic addition to your living room if you want to be able to change your artwork frequently. These simple, narrow shelves are inexpensive to buy and simple to install. Once your shelf is set up, you may switch out photographs and photos whenever you like to alter the appearance of the space entirely.
Use Removable Wallpaper
If you're not ready to commit to painting, consider using removable wallpaper instead. This type of wallpaper is easy to install and remove and comes in various patterns and colours. You can use it to create an accent wall or add interest to a plain piece of furniture.
Paint A Statement Wall
Not brave enough to go all out with a strong colour addition to your living room? Use a statement wall to add some colour. Choose a focal point, add a suitable colour, and design a statement wall!
In living spaces with only one colour, statement walls are fantastic. Pick a dark colour that complements the space's existing design elements to tie everything together. Then, be daring and boldly extend the colour from your feature wall to other room parts.
Lighter colours will make your living room feel brighter and more open, while darker colours will make the space feel cosier and darker. To create the look you desire, select a colour. Be brave!
Switch Up Your Accessories
Changing your accessories is easy and inexpensive to give your living space a fresh, modern look. For example, consider swapping out your throw pillows, curtains, or area rug. You can also add decorative objects like candles, vases, or wall art.
Replace Your Curtains With Modern Blinds
Blinds are an ideal way to decorate your living room and give it a contemporary, sleek air. Unfortunately, they also do a great job of obstructing light. Measure your windows and consider installing blinds in place of your curtains if they are starting to look old or worn.
Hang Your Curtains Higher
Do you want to enhance your curtains but do not like blinds? The room will appear more spacious and brighter overall if you hang them slightly higher, creating the impression that your ceilings are higher.
Mount Some Shelves
A simple and inexpensive option to increase storage space in a room is to use shelves. Once you've put the shelves up, fill them with your favourite books and mementoes to give the room flair.
Reduce Your Rugs
Rugs can make your house seem cosier, but they can also collect dust and dirt. Moreover, they frequently wind up curled at the edges and appear shabby and worn. Also, they need to be easier to keep clean. Huge rugs can only be properly cleaned; they cannot be washed. Smaller carpets never emerge from the washer in the same condition as you found them.
Try just one sizable rug with a low pile if you have wooden floors and feel like the area needs one, and have it professionally shampooed regularly. Then, you can completely exclude rugs from rooms with carpet or linoleum.
Updating flooring can instantly make a room look fresh and clean. Flooring365 has some great options, including solid and engineered wood, laminate and vinyl.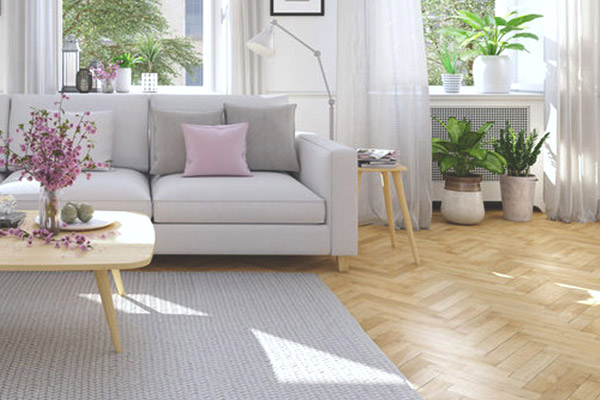 Create A Reading Corner
Do you enjoy reading a nice book while curled up on the couch? Give your hobbies a spot in your living room. Place an armchair in a niche or just a bit farther from other pieces of furniture. For cosy evening reading, drape a blanket over the arm and place a lamp on the table by the arm. Your books will be kept within easy reach, and the purpose of that living room section will be made clear by a bookshelf.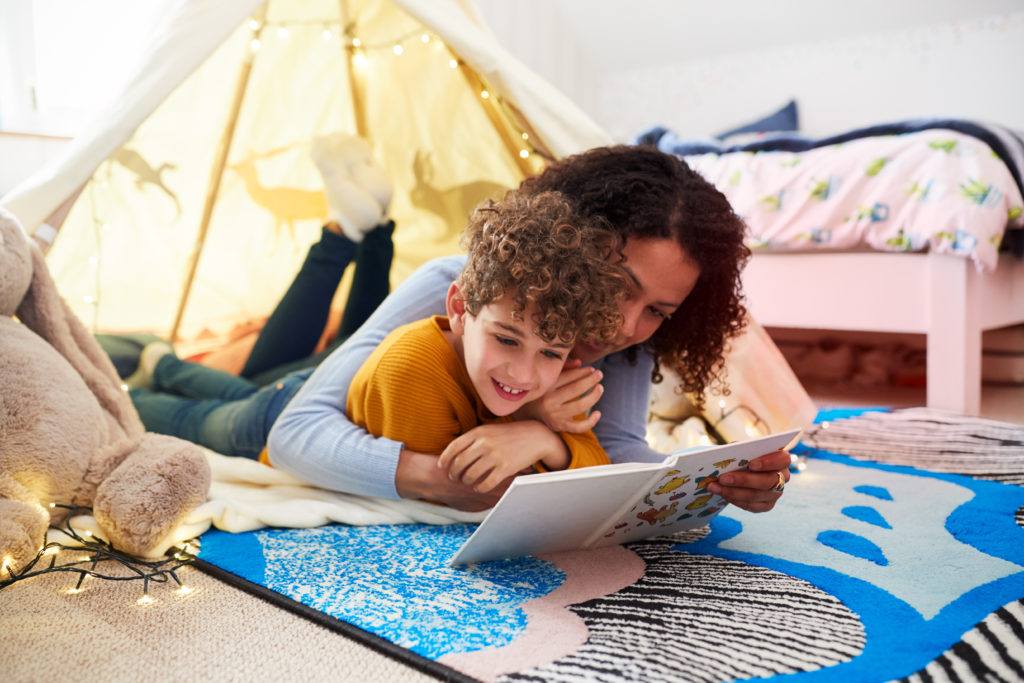 Change the Lights
The way a room is lit significantly affects how it feels. Pick warmer-toned lighting for a cosier, more soothing atmosphere in your living room or white lighting for a more airy, contemporary atmosphere. You may change the look of your living room by simply changing the lampshade on one table lamp. For a quick update on your living room, choose window treatments that create patterns of shadows on the walls and ceilings.
Creativity and some elbow grease can transform your living space on a tiny budget. Using these tips and tricks, you can give your home a fresh and stylish look without spending much money.