Yesterday after dinner, S found an empty toilet roll and decided it would make a good Tree Fu Tom watch. She made one for Z as well and together they decided they then needed capes.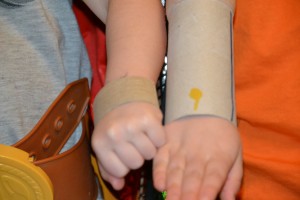 Here are my little Tree Fu Tom's.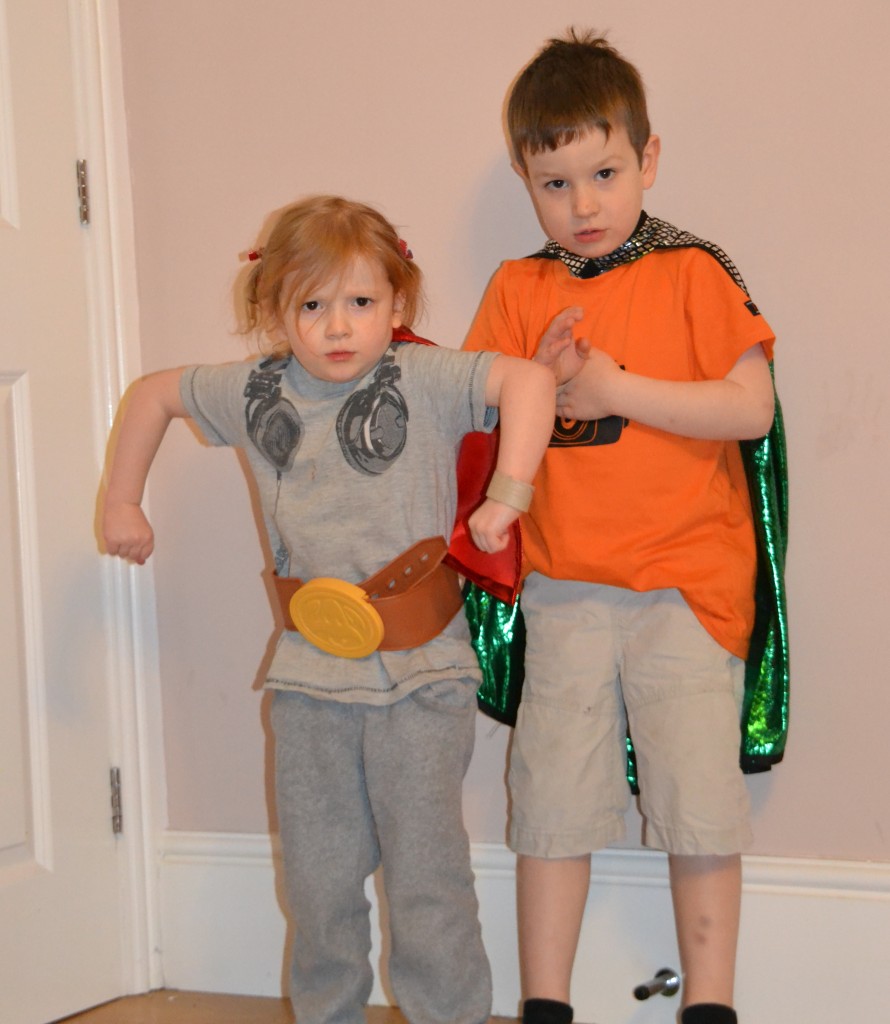 Tree Fu Tom is one of the few things that all 3 of my children are happy to watch together, I've blogged before about it here.
We are all quite excited about the twitter party we are holding on the 19th February, especially because we'll be testing some of the new toys beforehand.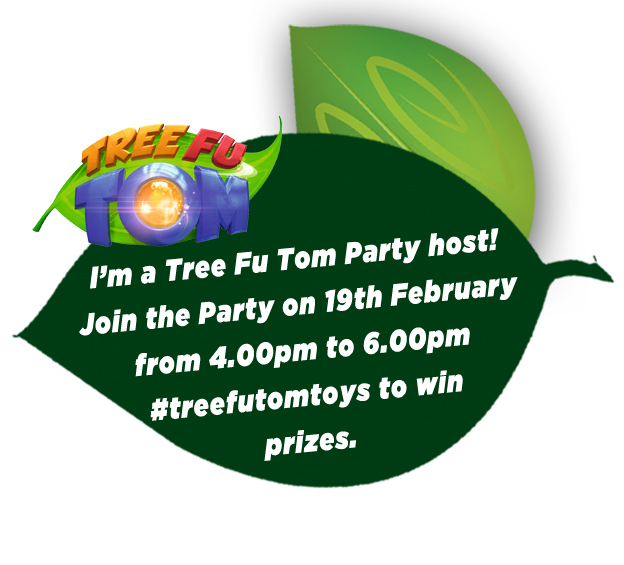 We'll be playing  style games and eating themed food. If you'd like to join us you can use the #TreeFuTomToys hashtag and might even win a prize!
Will we see you there?