While you may have had fun on your last vacation, it is possible that you returned home and wished you'd done certain things differently. This could allow you to have a nicer visit next time, and even leave you with fewer regrets after the event. It is important to remember that some issues, such as the weather conditions, may be outside of your control. However, certain aspects could be changed through your own actions and choices, both when planning the vacation and actually there.
Look after your health
Some people like to relax and unwind on vacation, but this can often lead to poor choices. Eating a lot of fast food, or spending the majority of your days sitting down, could result in weight gain when you return home. Instead of assuming this is unavoidable, there are ways to overcome it. You could look for the best personal trainers in Liverpool and take your workout plan abroad with you so you can still work out even when you're not at your local gym. Likewise, opting for healthier meals could also benefit you. The result of combining high-quality food with proper exercise can also be an increase in energy, allowing you to do more throughout the duration of your stay.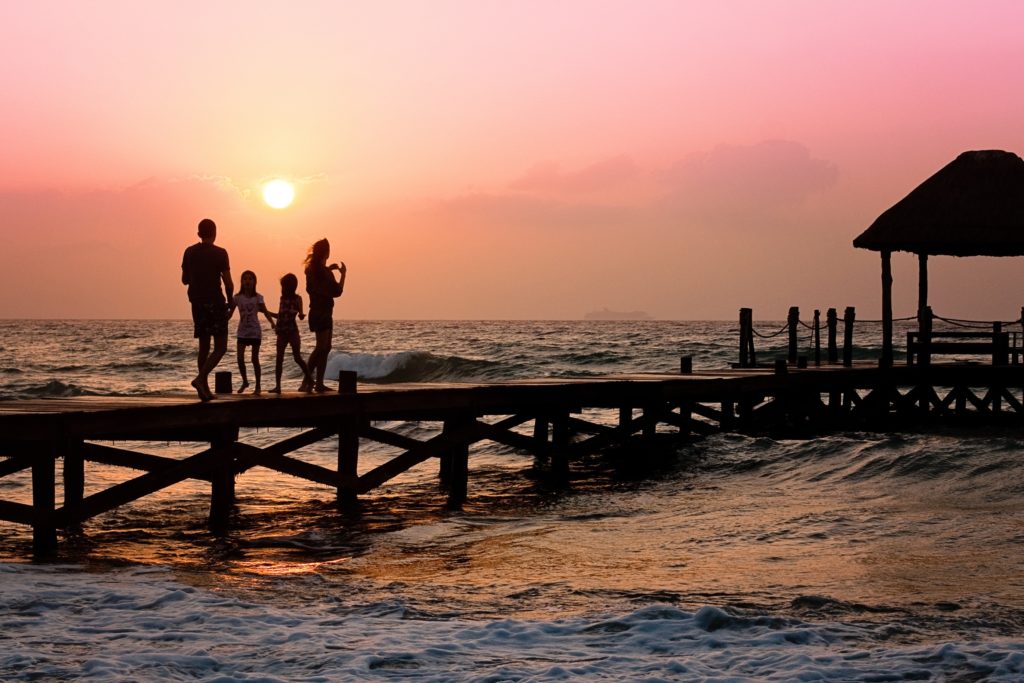 Budget
The cost of going on vacation could amount to around 2% of your annual budget. You may want to consider saving up the money for flights and accommodation in the months prior to your trip, rather than taking out a loan or using a credit card. However, you may also find yourself spending more money once you get to your destination, especially if you failed to account for spending money in that budget. Rather than ignoring purchases, and then having to work even harder when you get home, you might want to think about setting yourself a daily allowance. This can allow you to be more cautious about the things you spend your money on. To really make this effective, you might want to ensure you have that money in cash, as it can be all too easy to overspend when paying by card.
Avoid tourist traps
When you think about going on vacation, you might initially consider some of the larger cities, or areas where you know there is plenty to do. While this can help you to pack your vacation full of fun activities, it could end up costing you more and even distance you from a genuine cultural experience. Commonly known as tourist traps, these areas may be designed, both in venues and the things on offer, to try and get you to spend more money. Instead, you might want to think about visiting a rural town, or even a less popular city. This way, you can get to know what life may really be like in that country, and potentially spend less over the duration of your stay.
Take lots of photos
While you're on vacation, it's important to stay in the moment and simply enjoy yourself. However, once you return home, you may find yourself forgetting the details of your trip as the years go by. To ensure you remember and cherish the memories of your vacation, you should try to take lots of photos while you're there. For example, you should take photos of your family and friends and all of the amazing destinations you visited so you can keep these memories with you forever. Of course, you should still stay in the moment and put your phone away while on vacation, but remember to take some photos when you can.
Learn a new language
If you're traveling abroad, learning a new language is a great way to help you get the most out of your vacation. Even learning a few simple words and phrases can make a huge difference because you'll find it much easier to get around and interact with locals. By learning a new language, you could even meet people abroad and make new friends, which will certainly make your vacation one to remember.
Make a plan
Many people like to go on vacation so they can lie on a beach and relax. If this sounds perfect to you, then that's great, but if you're hoping to get something more out of your vacation, it's a good idea to think of specific things you want to do and make a plan. Research the destination you're visiting and write down what you plan to do each day. This will help you get the most out of your vacation and make it an unforgettable experience. However, don't be too hard on yourself if things don't go to plan and you miss out a few things. Think of your vacation plans more as guidelines than strict rules – having a plan that's too rigid could spoil your fun!
Going on vacation can be a great way to reward yourself for hard work. By considering the different ways you can improve that stay, you may be left with more positive memories and feelings after you go back home.